Hey guys,
Some of you may have followed the somewhat epic buildstory thread I posted on here (if you haven't you might want to check it out here:
htthttp://www.metalguitarist.org/fo...y-lots-maple-y-goodness-within-many-pics.html
).
Anyway, I got to go and collect this beauty from Dæmoness workshop today, and despite having been able to check up on the building process at almost every stage, the final product was no less amazing to see.
First things first, some crappy pictures (I'm planning on getting some pro shots taken in the near future):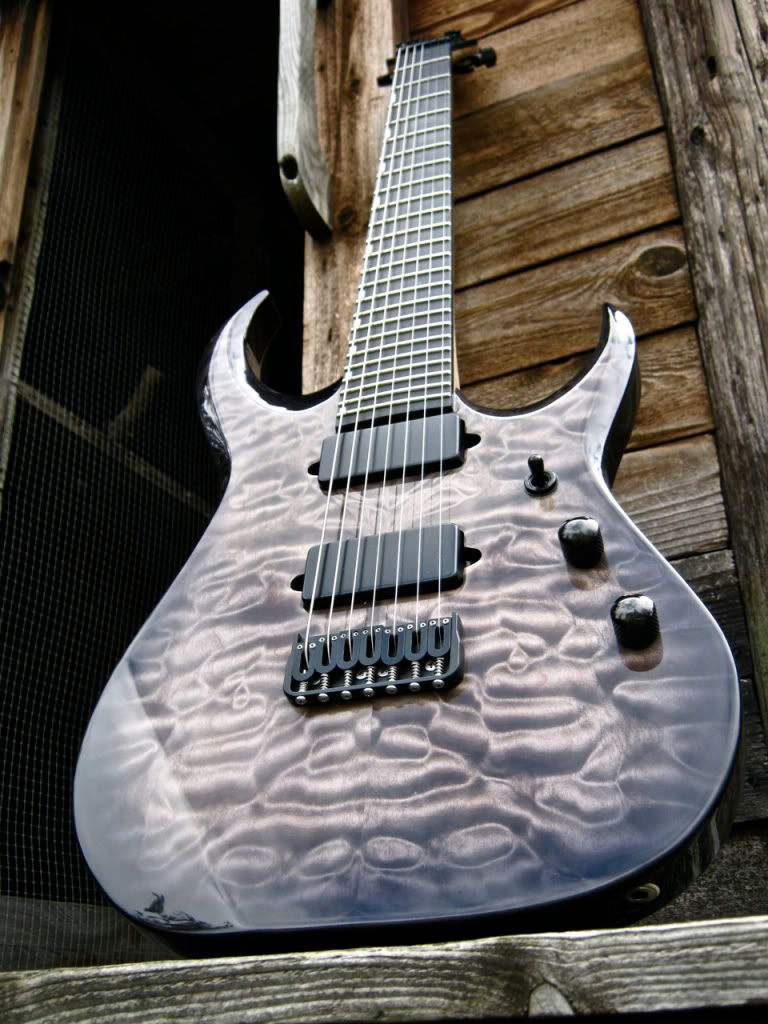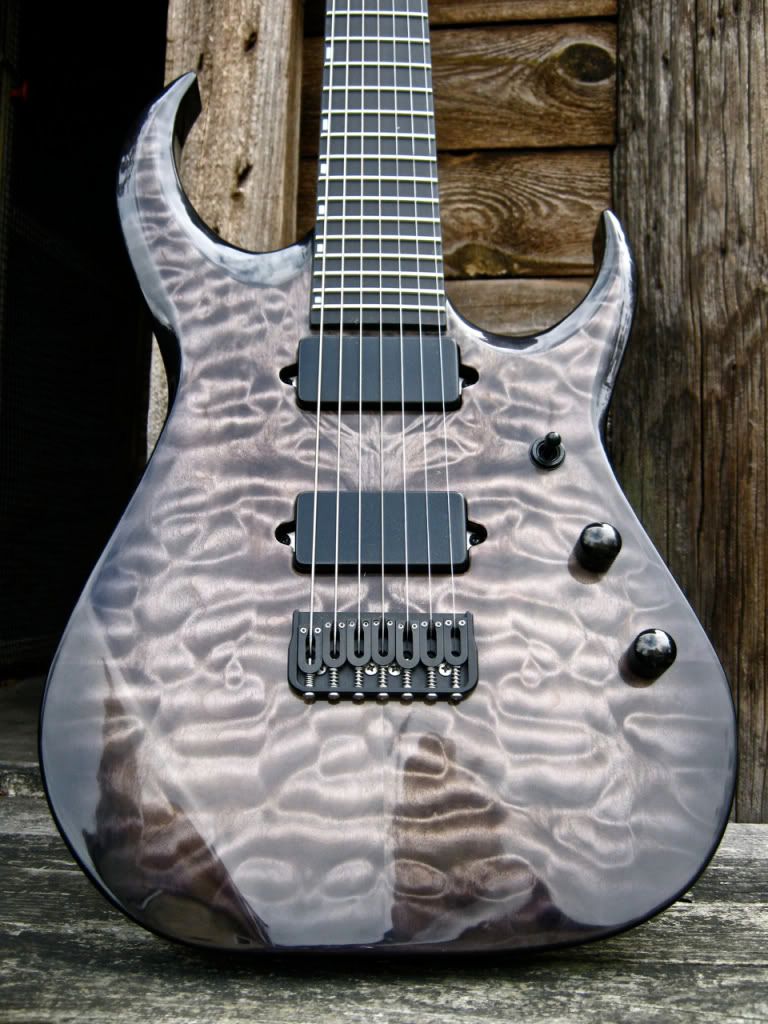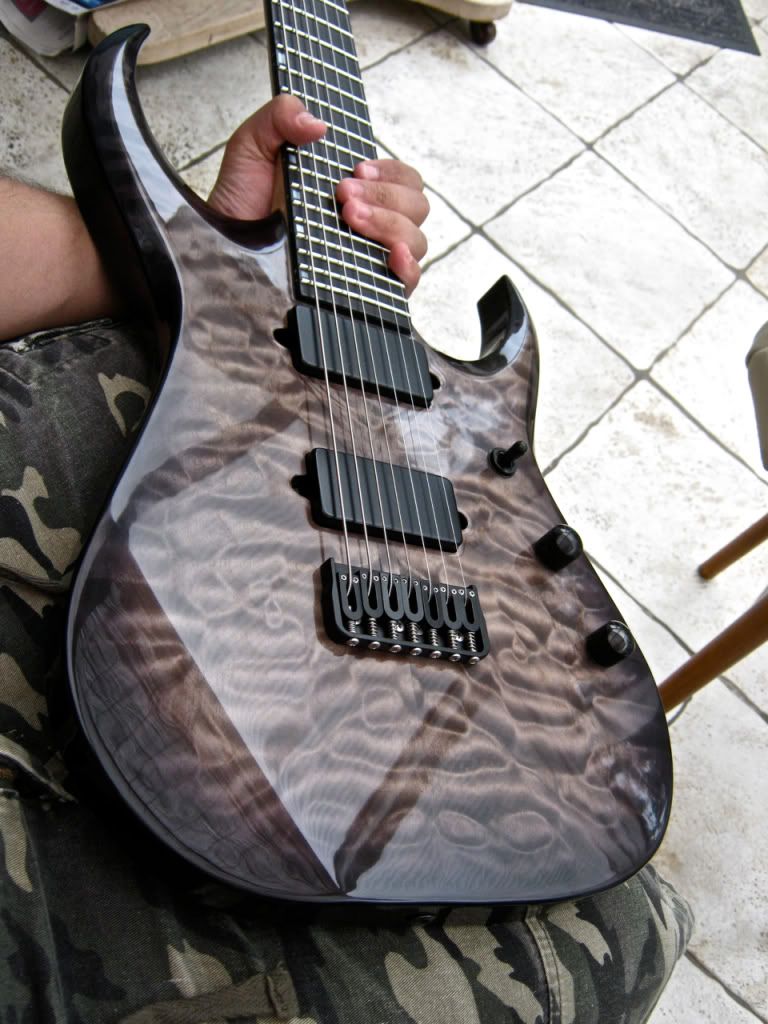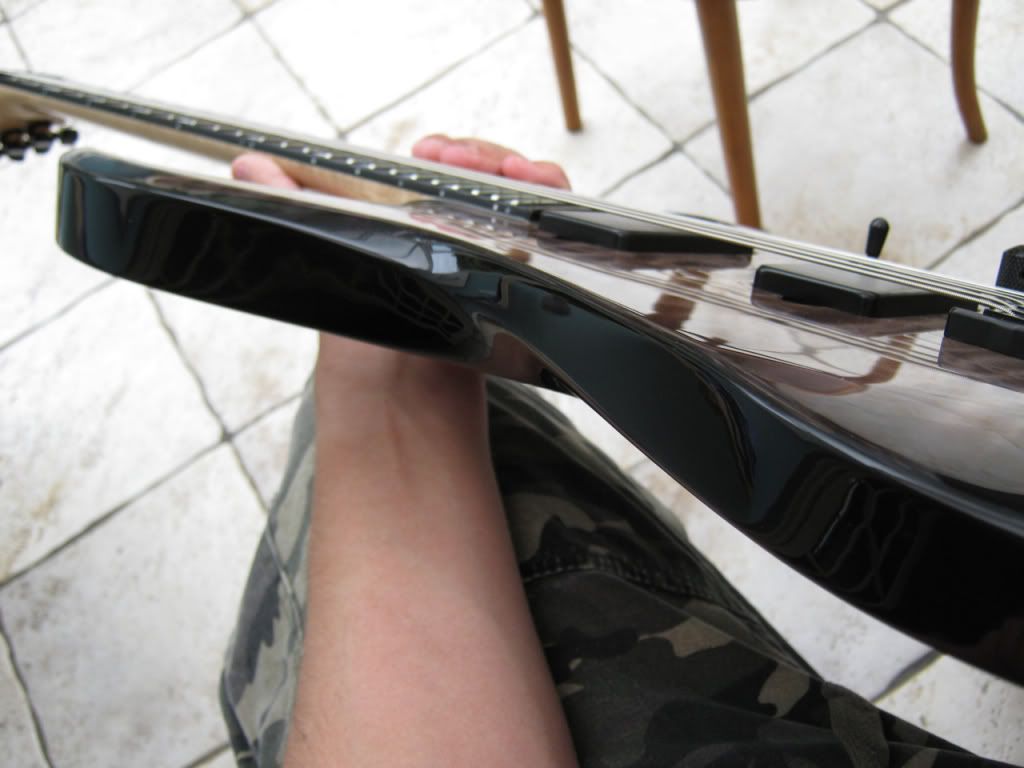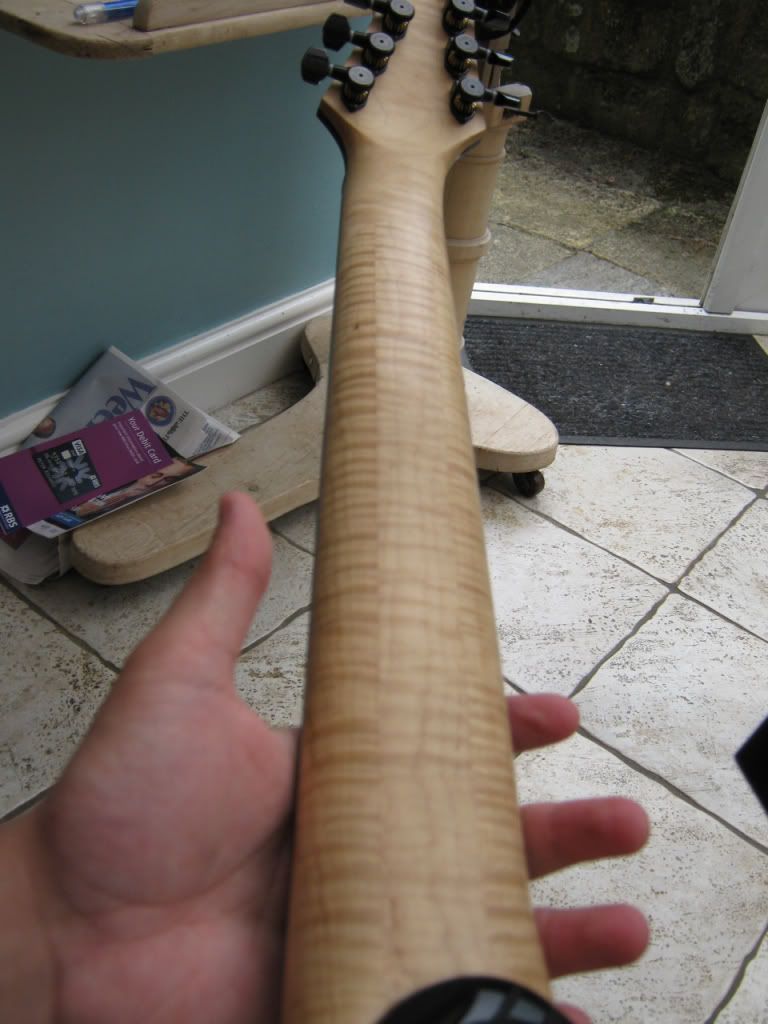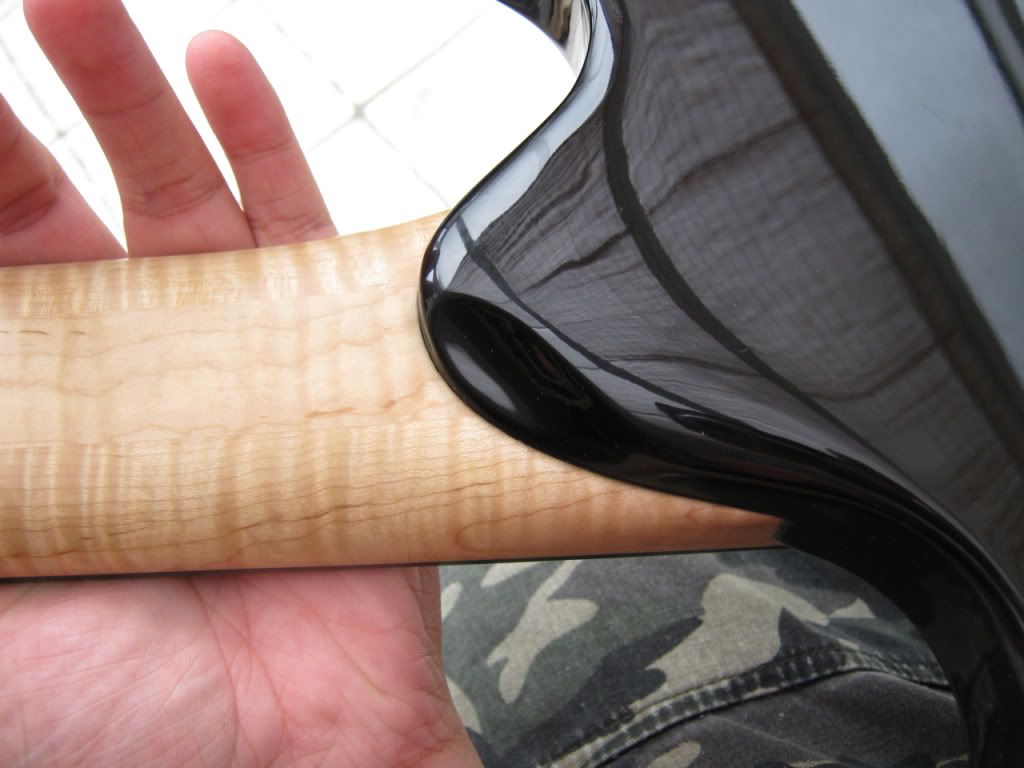 (It's worth noting that in real life, the guitar doesn't have the almost purple-y tinge present in the pictures)
Final specs:
Dæmoness Cimmerian 7 body, w/Contemporary carve option
Set-neck construction (w/thumb-notched heel)
5A quilt maple top on a korina body
3pc flamed maple neck, ebony board. Black binding
Bare Knuckle pickups: Rebel Yell bridge, VHII neck (also BKP custom pots and NOS Russian cap)
Hipshot bridge and locking tuners, recessed Dunlop straplocks
I was planning on recording a set of clips, but Logic is not co-operating tonight. I'll hopefully get some done in the next few days.
The fit and finish are absolutely flawless on this thing, but I expected no less from Dylan, having observed the whole process. The setup job is incredible, the action is practically on the deck but there is no buzz or anywhere on the board. The frets are dressed and crowned to perfection, and in general the guitar is a dream to play. I'm so happy with how the neck profile came out, it's perfect for me.
One cool thing is that with the fairly steep headstock tiltback, the strings have an extra stiffness when you hit them or bend them. I dig this alot, because I love the sound of lighter strings, so this way I get the sound I want with the solid feel you get with heavier gauge strings.
I've only had a couple of hours playing time with this, but the initial prognosis on its tone is excellent. It's got a lovely snarl in the midrange, but coupled with a nicely smooth top end and incredible clarity across the range (gotta love those Bare Knuckles!). The VHII in the neck of this guitar is giving me what has to be my favourite neck tone to date - juicy, with a wonderful flutey hollowness. Looking forward to presenting some clips to you guys
That's it for now, it's been an awesome journey this far, can't wait to get to spend more time it!
:metal: