This thread should be posted earlier, but I didn't have pictures and some info.. but better later than never
Let's start...
I was privileged to go to Vienna with Jack - the owner of the guitar shop -
Guitar-Max
and
Pawel Kamecki
- Pawel is a great and respected Polish luthier, he does setups for
Behemoth
:metal:
he built a very special guitar for Joe Satriani,
After a nearly 10 hour drive from Wroclaw, Poland we arrived at the Arena club in Vienna, Austria...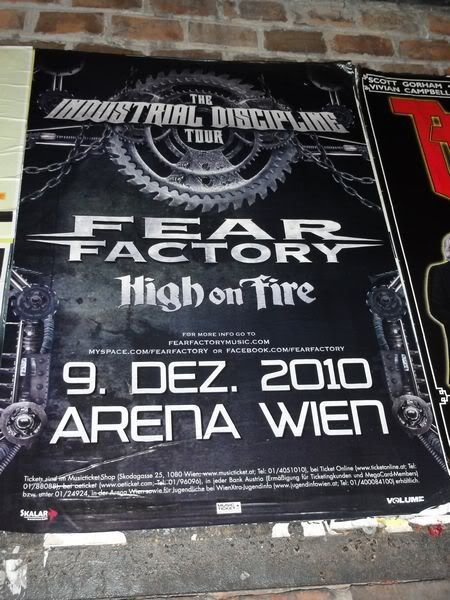 After a while we went backstage to meet Dino... but....
He wasn't there, so we had to wait...
In the meantime I got to play a very nice Dino LACS 8 .. great guitar, the neck is really thin/flat - very comfortable.
After a while Dino showed up! and here's where the NGD part comes in... the guitar is a present from Jack - with help from Dino, and Pawel Kamecki
Custom Shop "Digimortal" improved replica made by Pawel Kamecki.
Dino signing the guitar.
Dino with Pawel Kamecki
Pawel checking out Dino's 8 string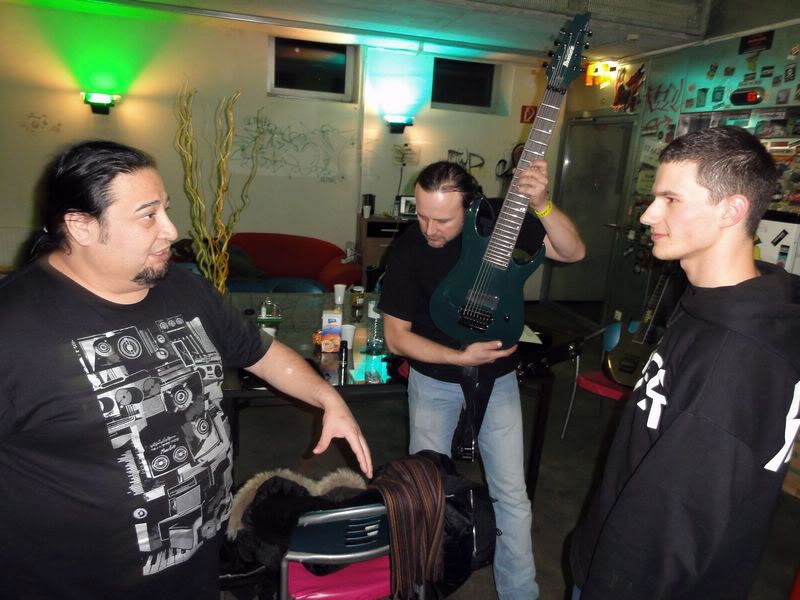 Before the concert we went to check out Dino's other guitars.
Jack, Dino and Pawel
The Demanufacture guitar looks amazing! it is Really Heavy - Maple body an neck.
Later we went to talk some more, and Dino and the band had to prepare before the show...
The concert started - this is the third time I saw FF this year - they're better with every concert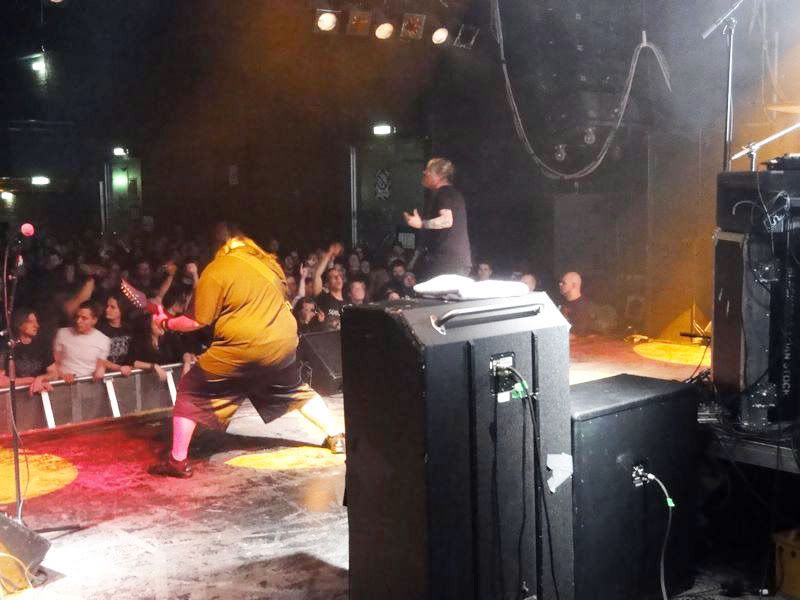 During Fear Campaign I got to play some riffs with Dino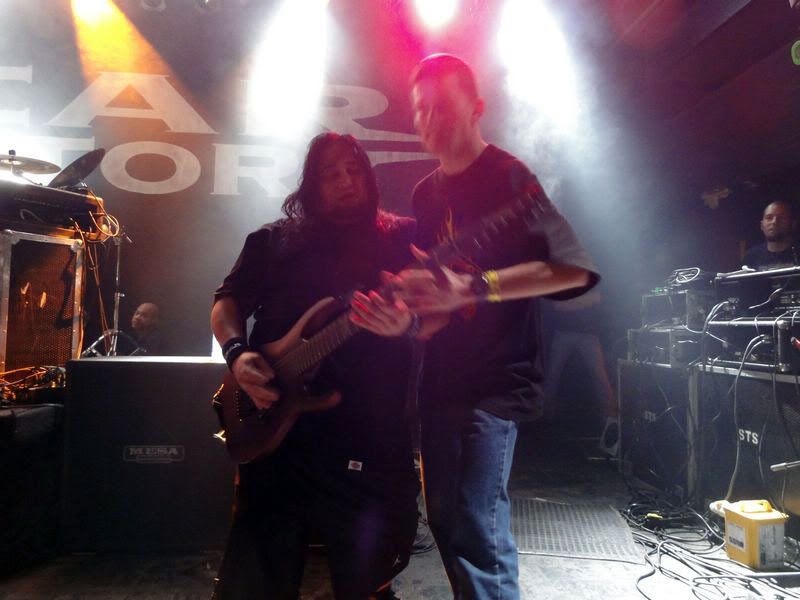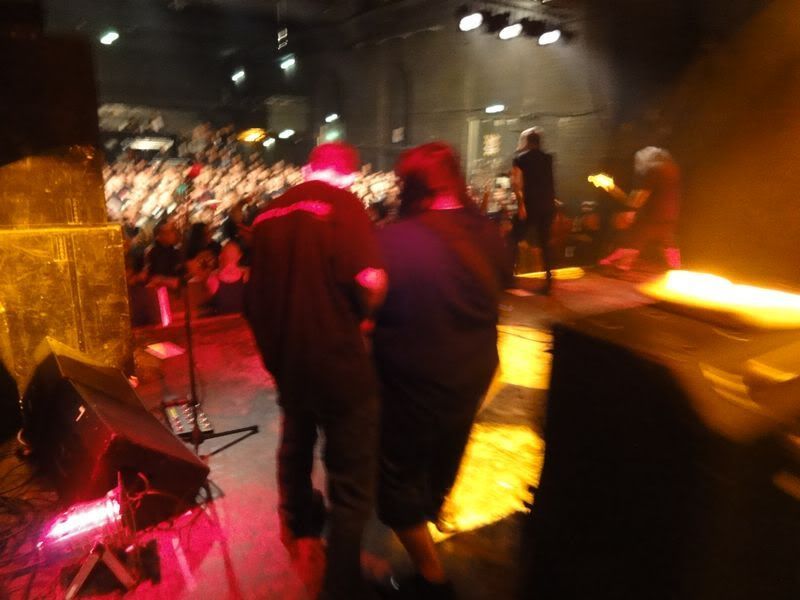 The concert was amazing, I'm really happy FF played Securitron (Police State 2000), Big God and Dog Day Sunrise..
After the concert we hanged out with the band, talked a lot about guitars and stuff with Dino...
After Dino's tech changed the strings and made a quick setup Dino played a bit on the guitar
He really loved it - he immediately noticed the neck is better than the original, better binding and the inlay, he also liked that the guitar isn't so heavy.
Specifications:
Body: Wawa - Wawa (tree) or Triplochiton scleroxylon, an African tree
Wikipedia
other site
Neck: 3 piece Mahogany
Fretboard - Maple with a Makassar Ebony overlay
MOP "FF" Inlay
Binding
24 Jumbo frets
Bridge Ibanez Lo-Pro 7
Gotoh Tuners
Pickup: EMG 707, Single Volume
Schaller strap locks
That was a good day :metal: