Discussion Starter
·
#1
·
No really elaborate picstory today... just a few straight pictures of my new acquisition. Really was a totally impulse buy, as I was gunning to get a Steinberger GU but all the leads I had fell through; then I saw this at the local guitar store, while I had a 10% coupon in my hand. So... I snatched it up: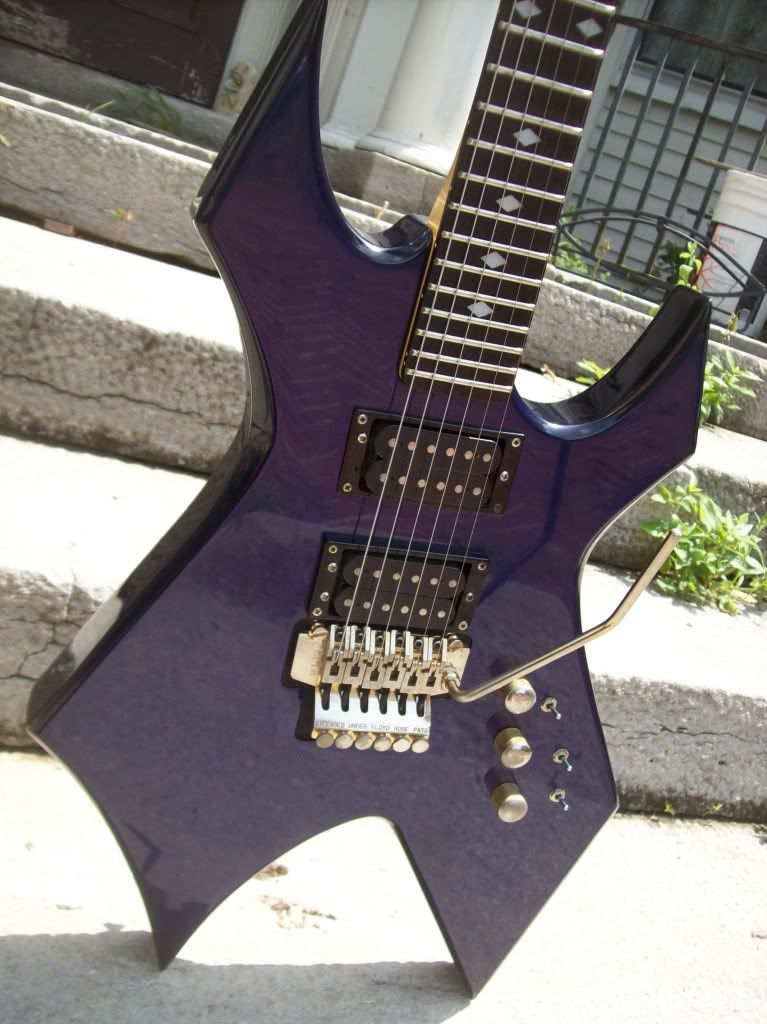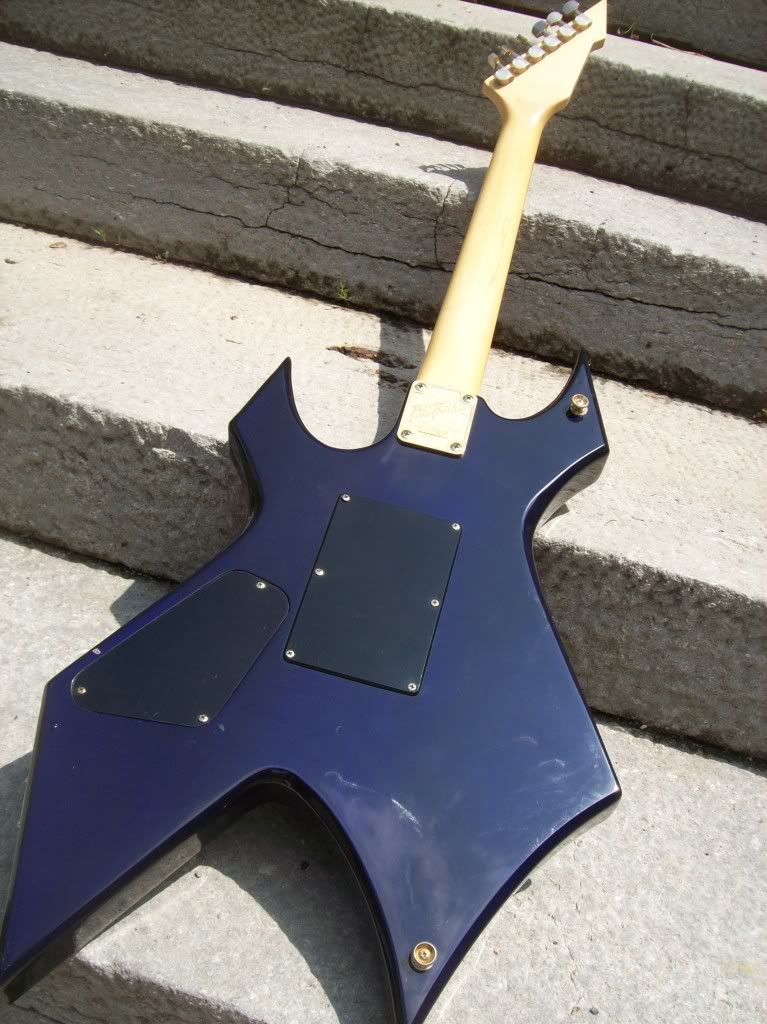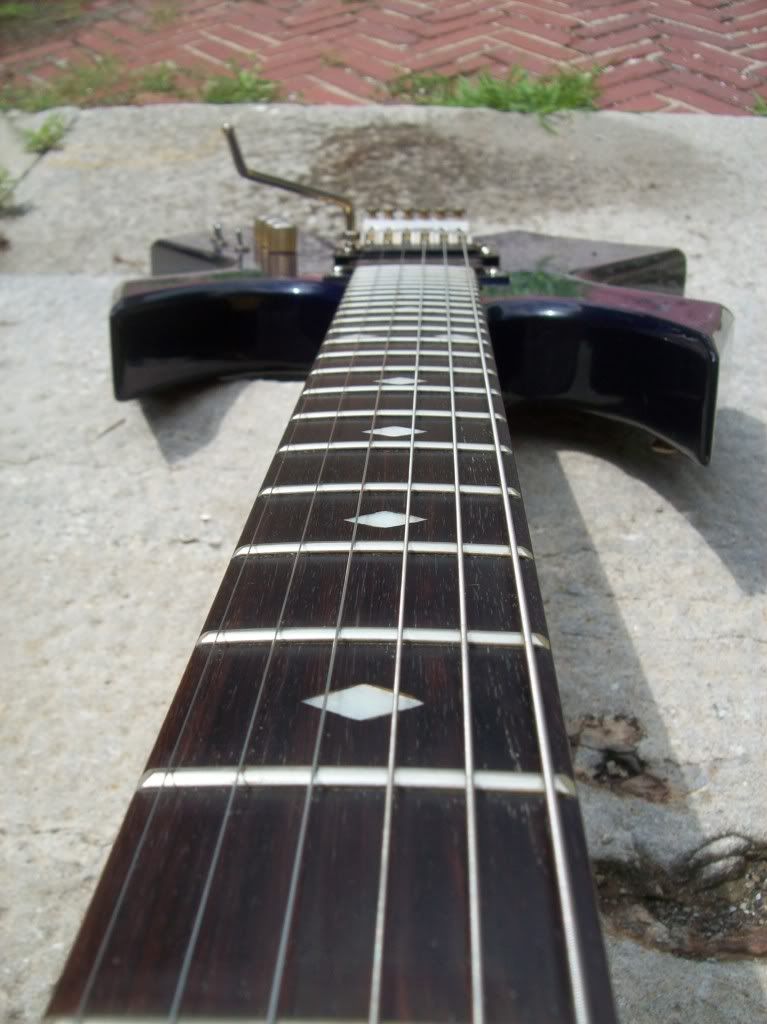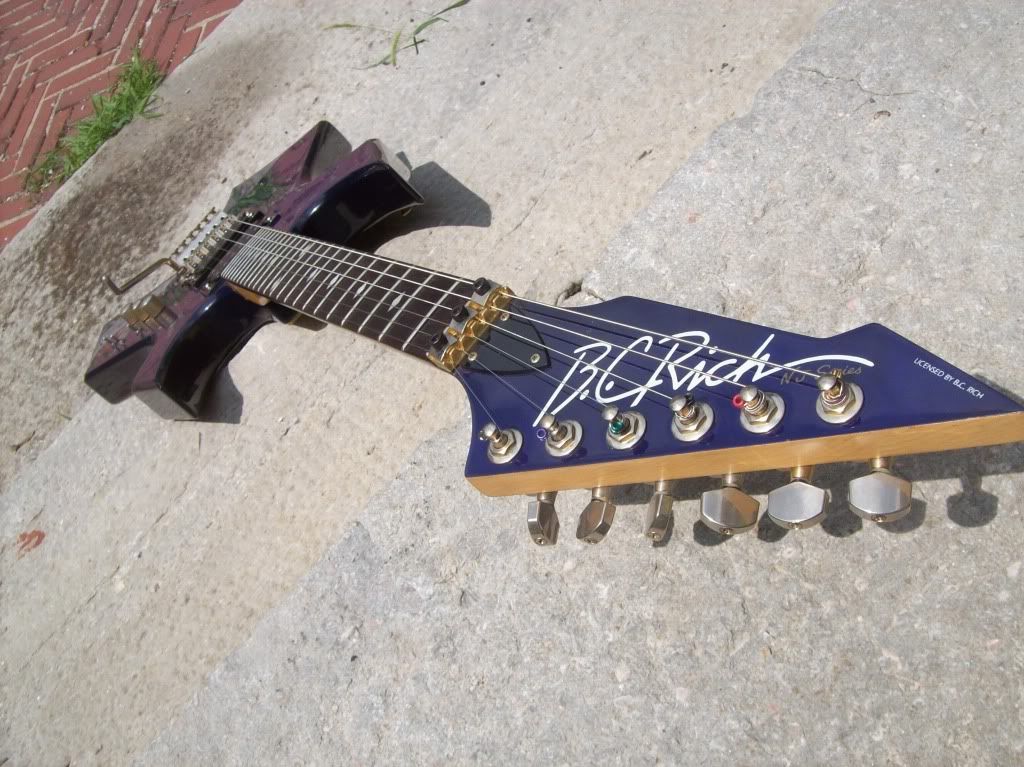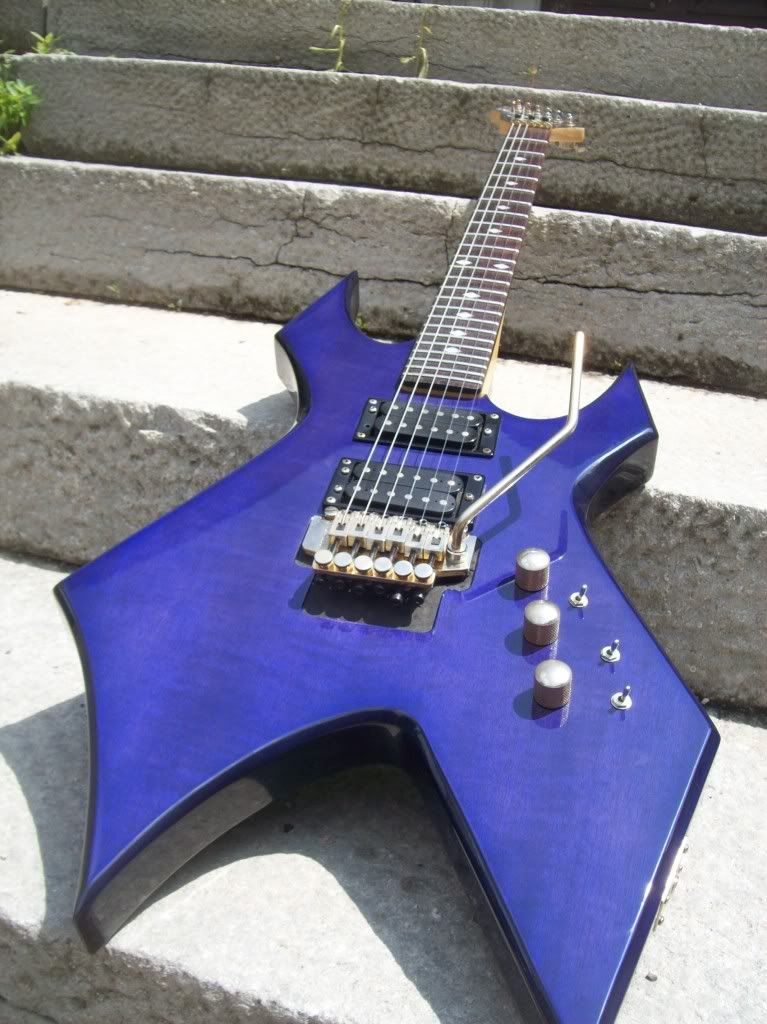 The thing came REALLY well setup, which is part of what sold me. Minimal fretwear and HUGE frets, to boot. Some would say it's a translucent cobalt blue but it's got a more 'purple' hue about IMO, which is totally fr00tacular with the gold hardware. There was a little bit of oxidation here and there, as well as some tarnishing but I fixed up what I could yesterday evening.
The stock pickups are actually really sweet and I don't mind the at them moment, but it'll probably get a set of Dave Mustain LiveWires like the Ironbird, which it'll be the sister guitar to. The electronics are setup "volume-volume-tone" and the mini switches turn each pickup 'on' and 'off', then the toggle underneath the tone knob works as a coil tap. I like the diversity but it's too much work to keep that way, so I'm probably going to make it "volume - 3-way LP toggle - tone' and then make the tone knob a 'push-pull' for coil tap. As for the mini toggle, I'll probably get some of those little black plugs you use for plugging screw holes in modular furniture.
The bridge looks a little flimsy compared to the OFR on the Ironbird but I set it up with a few extra springs, locked down the nut, ROMPED on the trem and it didn't budge out of tune. Unfortunately I've never had great luck with gold hardware so I'll probably inevitable swap it all out for black (probably and OFR or maybe a Gotoh).
Anyway, thanks for checking this out. :wavey: