·
Neil deGrasse Tyson is my HERO.
New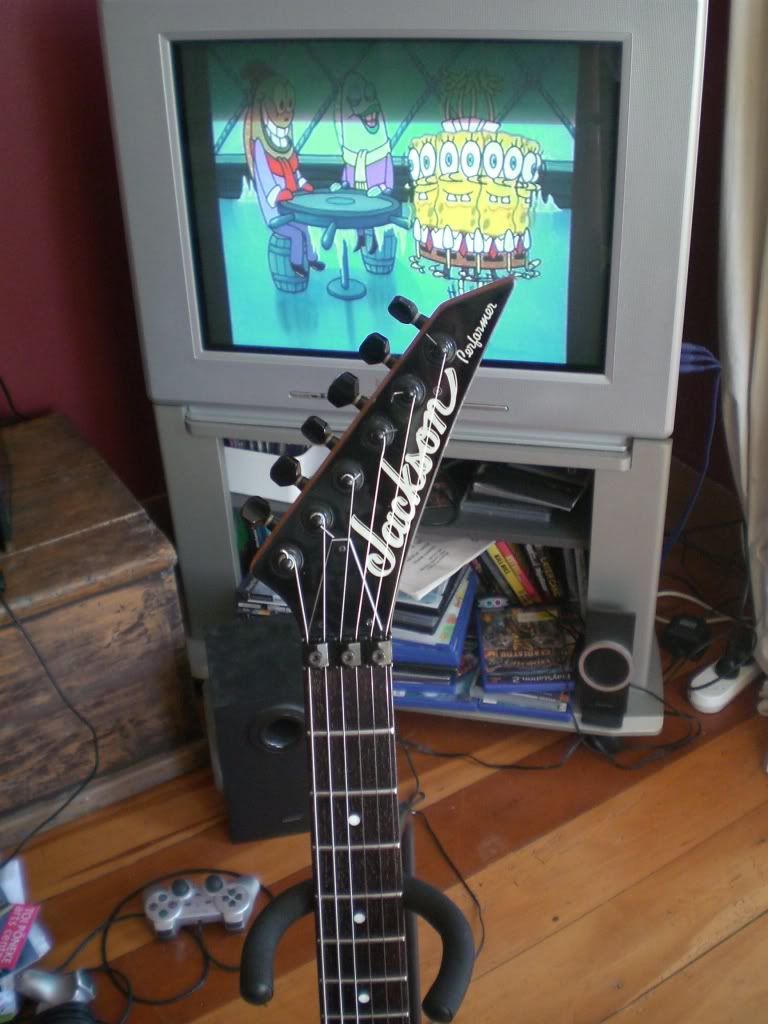 Nineties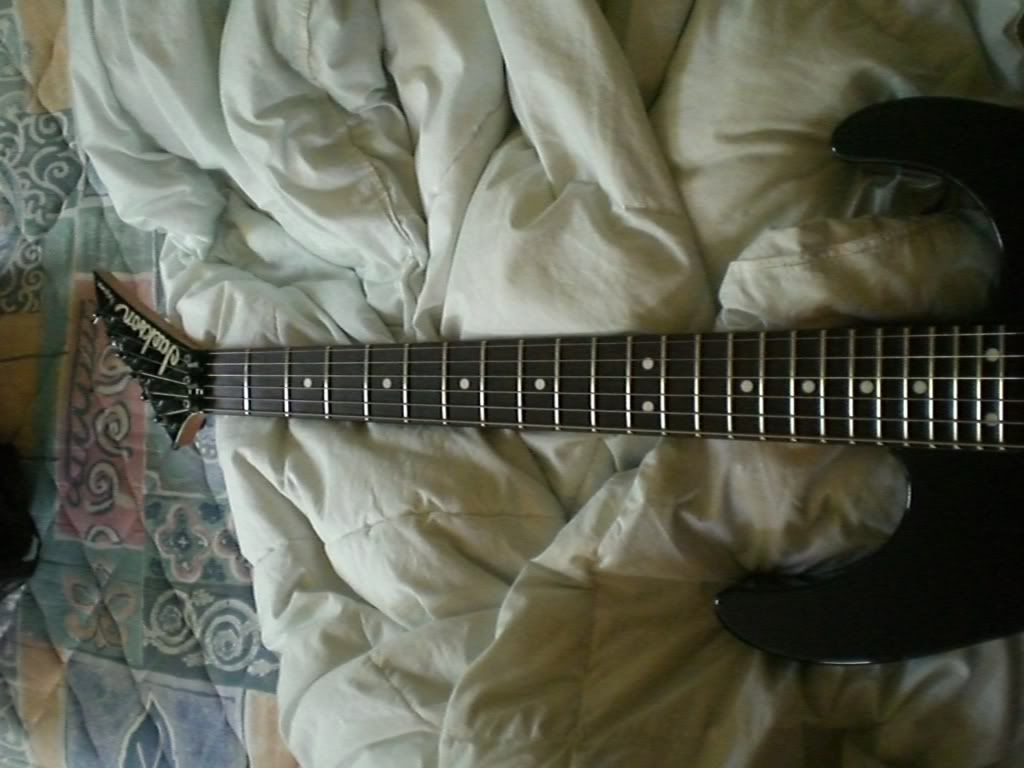 Slightly scallop fretted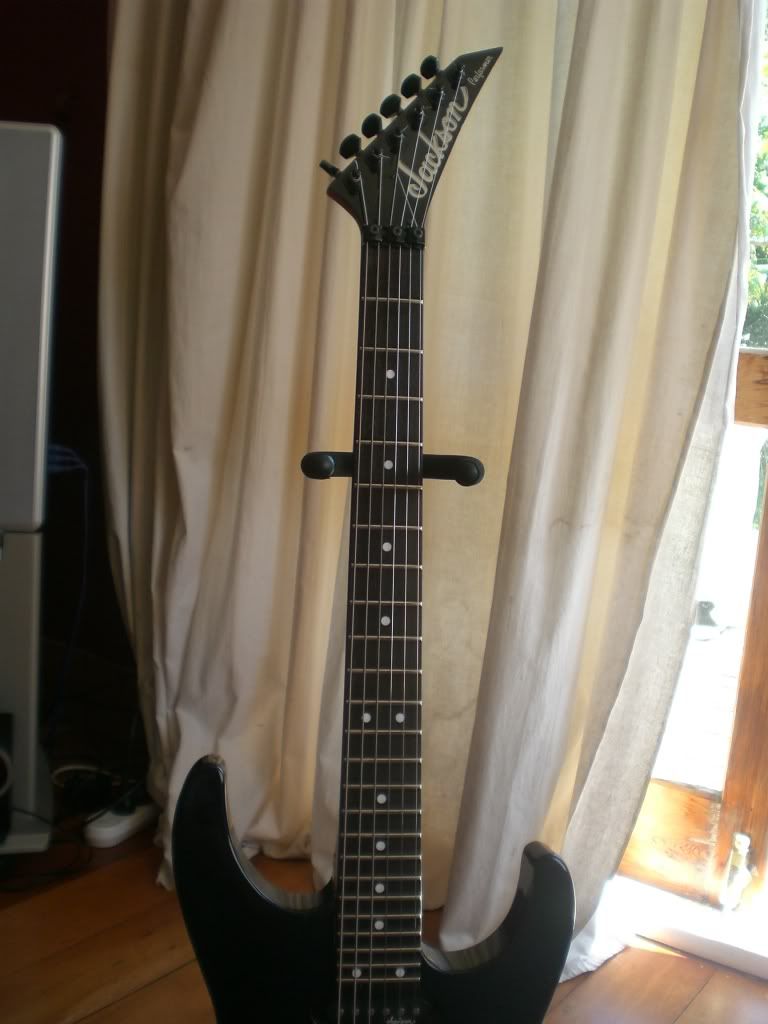 Japanese Jackson EDIT: Performer (just realised) Day!
I bought this for $215NZD inc. shipping. It arrived stringless and needed EVERYTHING virtually done to it but she's up and playing. Cutting compound worked magic on the frets. The scallop job was obviously aborted - I don't think it even takes effect but it's cool in a pointless sort of way. I didn't have any lube (lolol) so the trem, which was in need of some, isn't really my best friend at the moment. I don't think it would work too well even with lubrication - the knife edges look rather shot. The top trem stud is burred so I can't raise the height on that side so those will be replaced. I'm probably going to replace everything on it when I run in to some more drug/hit money :lol:
12-54 in C#, 99% perfectly (makes no sense, I know) intonated and it sounds good. I'm very happy, despite the missing parts and dinged body.
If any Jackson nuts know the exact specs - chime in!
P