Discussion Starter
·
#1
·
After 9 months without a guitar of my own, and over 6 weeks of having it or order, my new 7 string has finally arrived. Why did it have to be on order 6 weeks? Well, because it saved me cash!
So, I present my brand new out of the box today RGA7 (sorry for the bad pic, been too busy playing it):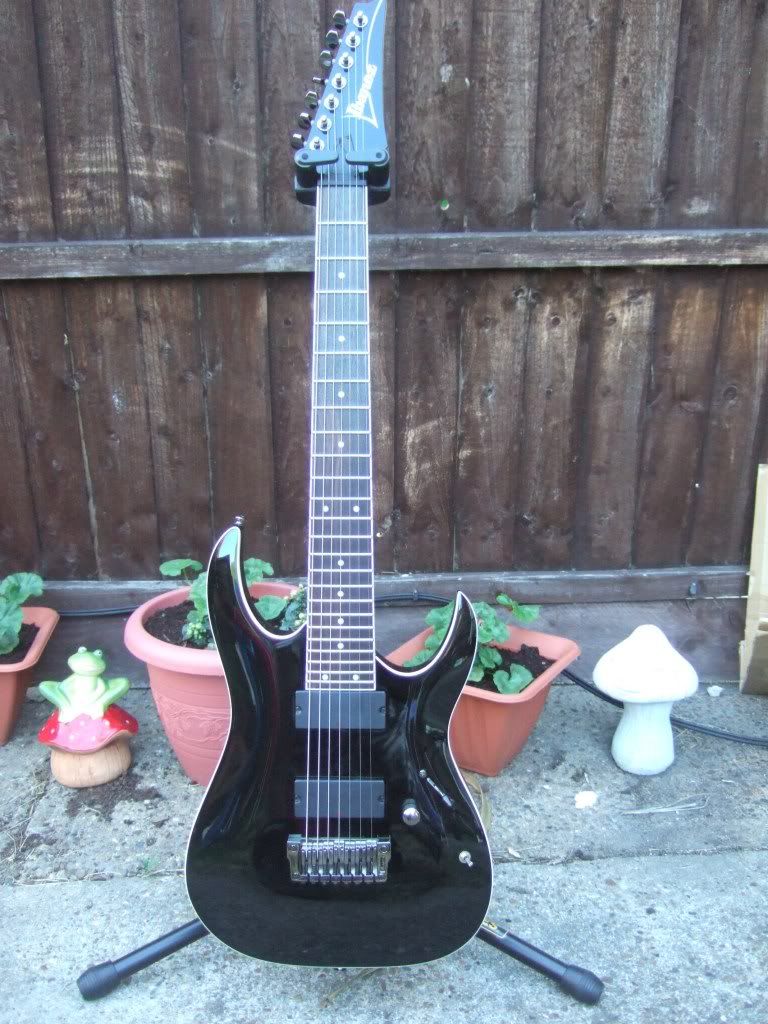 Overall, it's a damn good guitar, especially as I've only paid £375 for it. It's made in Indonesia, but this is every bit as good as the Korean RG7321 I bought about 4 or 5 years ago. Fit and finish is acceptable for a guitar at this price point and the pickups aren't too bad. I can certainly live with them, though they'll probably be swapped for EMG's, Blackouts or BKP's at some point. The active EQ is shit, it just sucks the tone out of the sound. It's all on a combined pcb, so I'll pop to Maplins tomorrow for a SPDT switch and wire that as a killswitch in it's place. Fretwork is pretty good, not Schecter good, but acceptable.
The only gripe I can honestly make with the finishing is the binding is a little untidy around the frets in a couple of places, but it's nothing that can't be excused at this price. This pic shows the worst fret, and it really doesn't look this bad when it's not at extreme close up: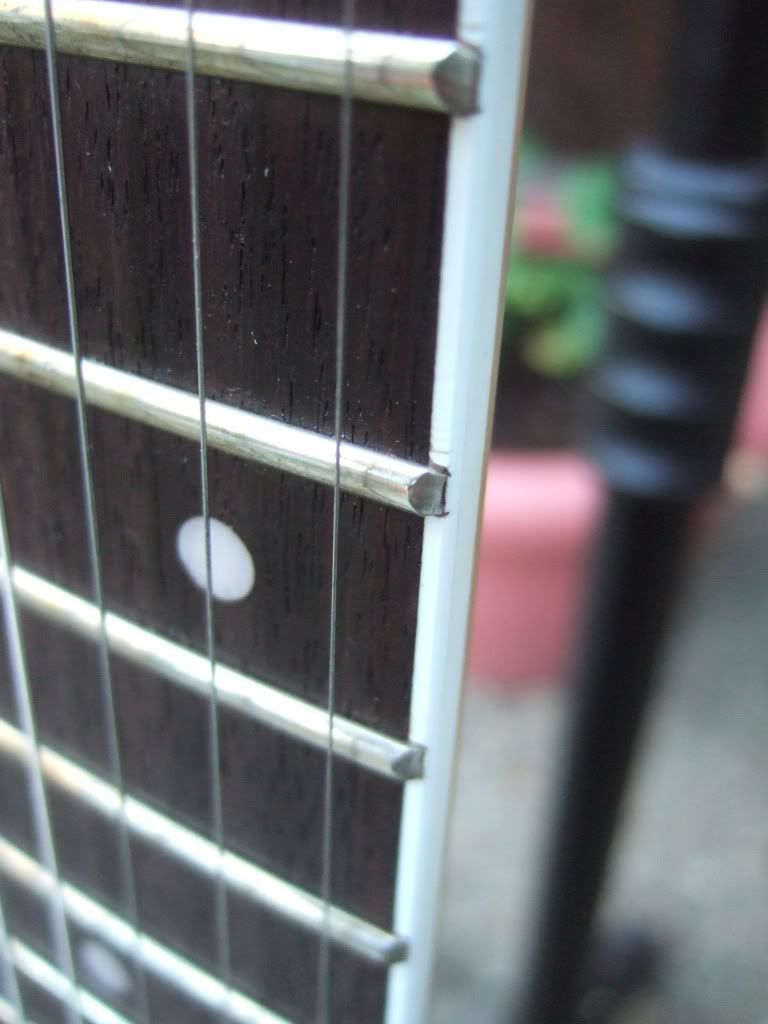 Anyway, I'm happy as a pig in shit with the guitar. All I need now is a poweramp and I've got a full rig again.
One final complaint though. Southend Council have a new money making scam. It's called "pay & display, but we'll still give you a fine" parking
issed: So, they will be getting an irate phone call Monday when their offices open, and I am refusing to pay the fine. After all, I have my valid parking ticket to prove I paid. Fuckers.