Discussion Starter
·
#1
·
OK, as promised here is my NGD for my first guitar build (and hopefully not the last).
I'd been planning this quite a while and bought the woods about a year ago from zack at area51 customs in his closing down blowout sale. it was a single piece of sapele and a bookmatched piece of walnut - I've no idea what type, just that its walnut. I then bought an old neck from Jaden Rose which I believe is based on a 7620 neck. Then the project was put on hold for a while and I recently started it up again back in late august.
EDIT: I based it on the RGD shape in case you couldnt see the carves that well!
ok the specs..
body - walnut and sapele
neck - 7620 style in maple with a indeterminate stripes and an ebony board.
hardware - hipshot bridge and locking tuners
pickups - BKP nailbomb in the bridge and BKP coldsweat in the neck.
electronics - allparts push/pull pot and an allparts switch (both are crackly and need looking at
issed
finish - Truoil
so it plays really nice, the neck feels good and its the first ebony board I've owned but its got a really nice sound to it. I'm not sure if its the body woods or the ebony board, but it has a fast attack - something i've never noticed before and vibrato sounds really defined and almost exaggerated compared to other guitars I've played. the pickups are great too - although the nailbomb is a little muddy and might take a little getting used to. I've not tweaked my patches on the pod yet so that will probably play a part too -and the neck in the tapped position sounds awesome :flex:
anyway, on to the pron - luthiers dont judge too harshly, there are a few mistakes I made along the way especially the pickup routes which are too big and a little rough, and the backplate is off as I was looking at the electrics before taking the pics. Also I'm NOT a photographer, and borrowed a DSLR and set everything to auto :yesway: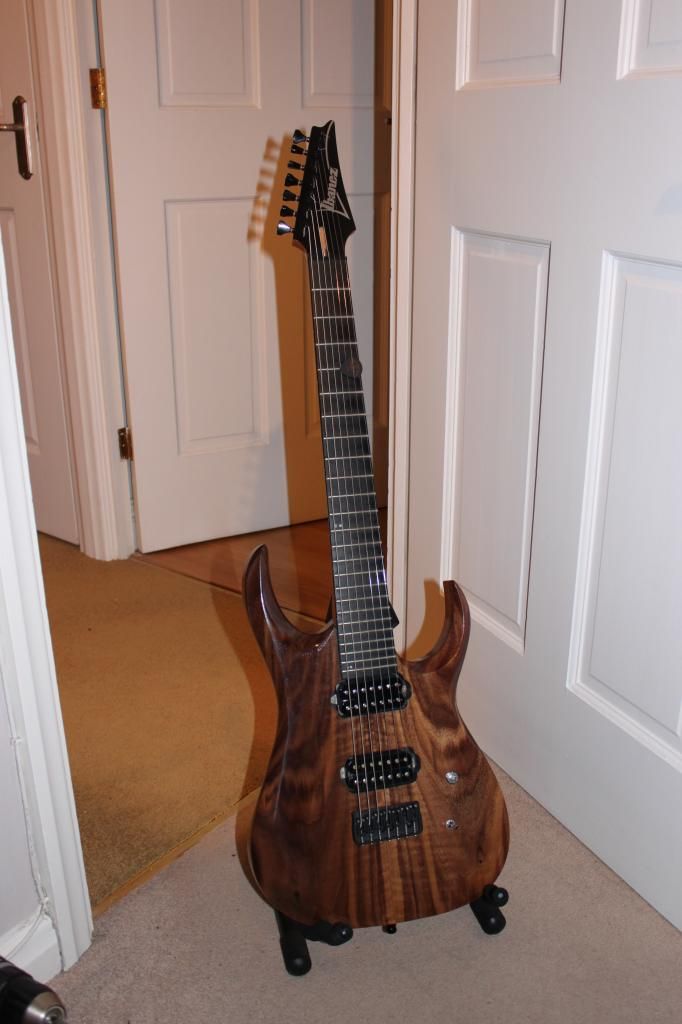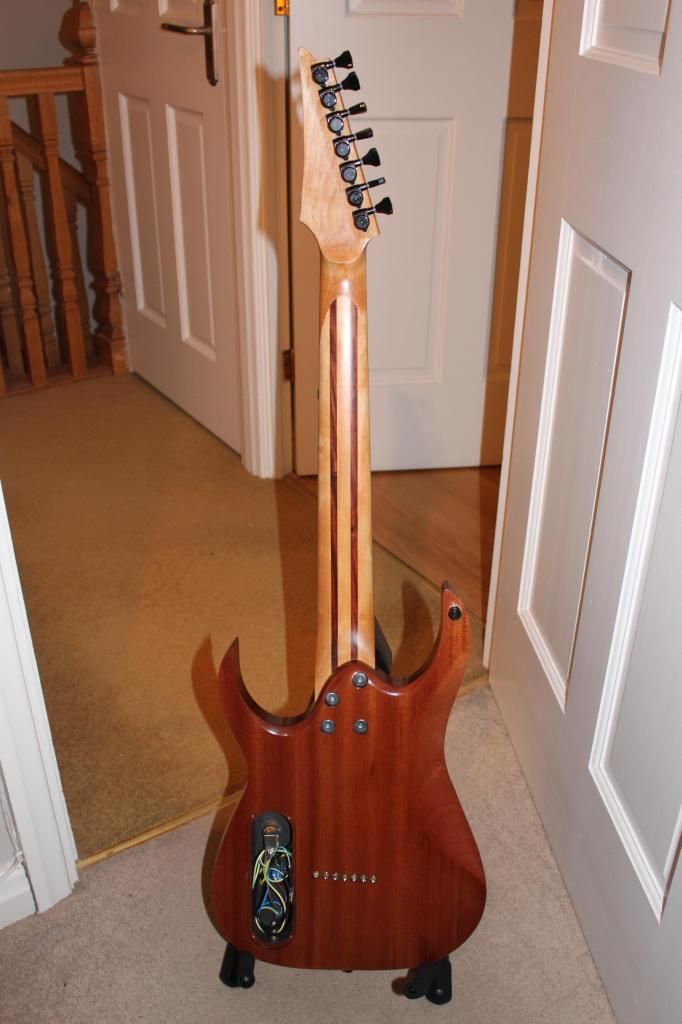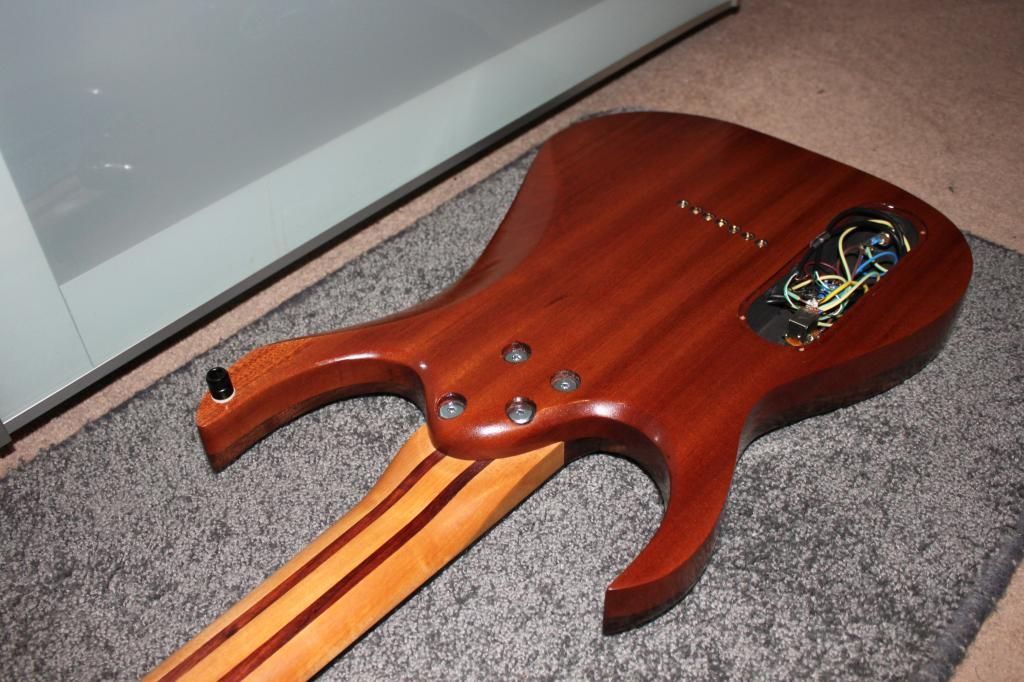 I tried to capture some of the flame around here but it didnt come out as well on camera as I hoped.
homemade volume knob :flex: i havent decided if i'm going to use it yet as on the body it doesn't stand out at all and I think I prefer the look of the black metal one i've got lying around.