Discussion Starter
·
#1
·
Okay, this one really *is* just another cherry burst LP. :lol:
I stopped by Action Music yesterday, which was my first mistake. They had this 2013 Les Paul Traditional Pro II for a price that was just barely affordable for me. Since it's one of the really good ones that Nashville can occasionally turn out when the guys on the shop floor aren't secretly giving Henry J. the middle finger, I had no other choice. Sorry for the picture quality...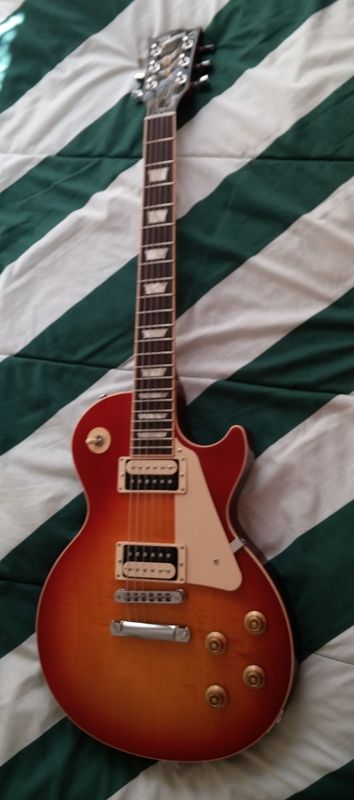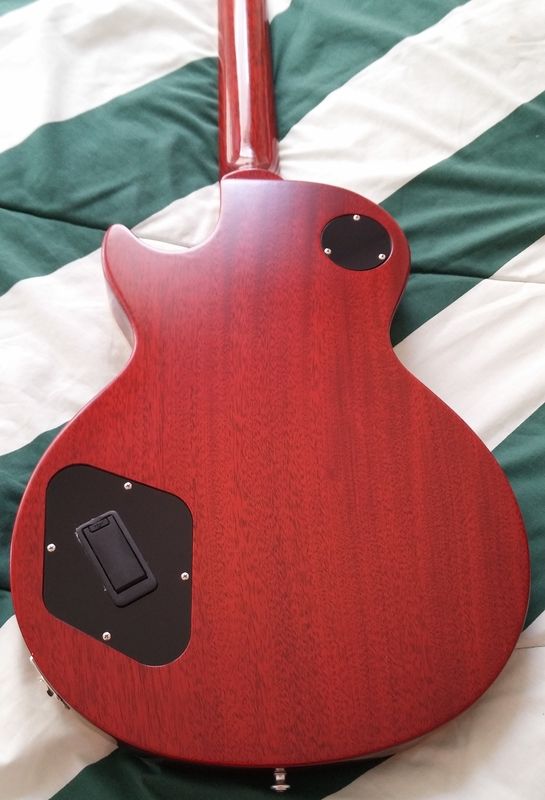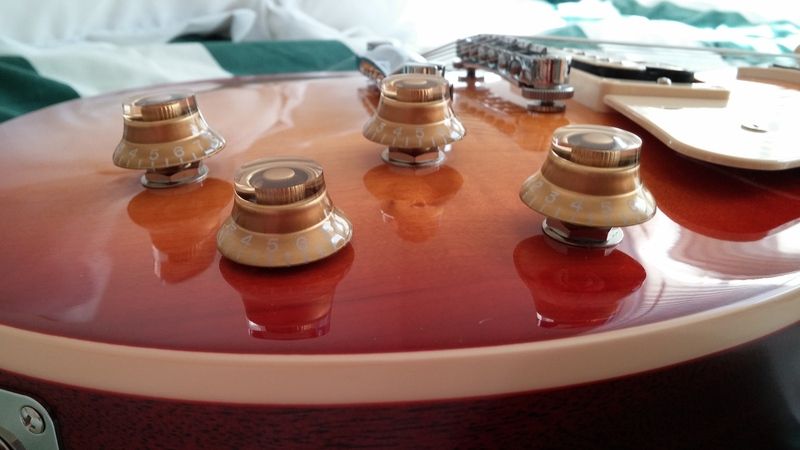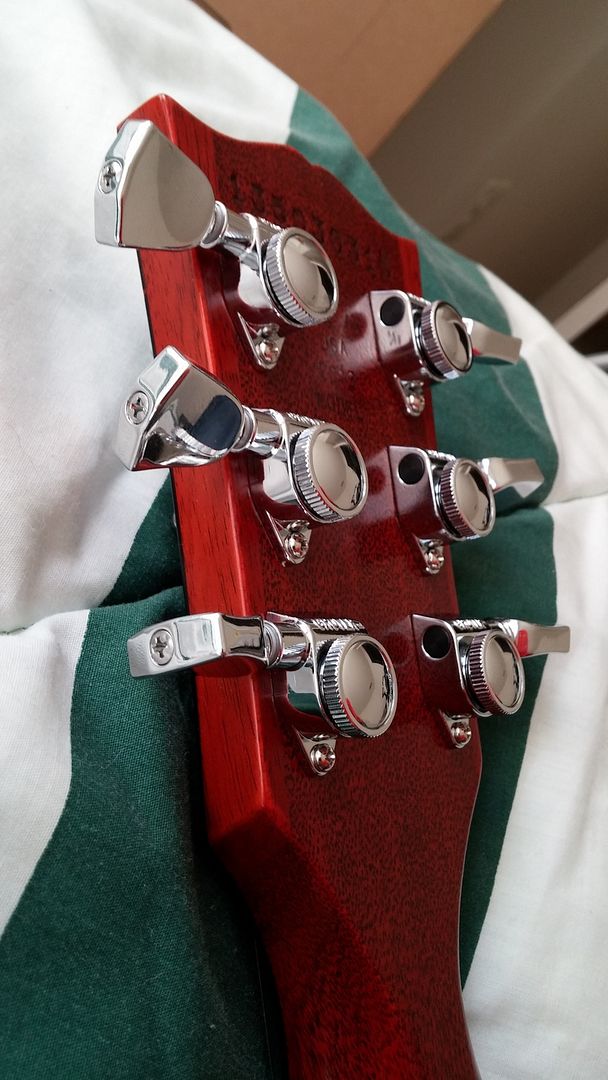 This one has a '50s neck profile on it, and it's a total tone machine. I was quite surprised to see the one-piece back. I figured you could only get that from the Custom Shop. The Traditional Pro II has what Gibson (in its moronic way) calls "traditional weight relief." It's pretty mild weight relief, since this one has some nice weight to it without being overbearing. I'd say just a tad under 10 lbs. The chambered ones Gibson makes now are silly, since it destroys much of the LP sound, IMHO. Might as well get a 335 and call it good.
The neck pickup is instant Gary Moore, and that's not a sound I've been able to get from my Heritage LPC. I'm no fan of the '57 pickups in my SG, so I was quite surprised by how good the '57 Super/'57 Classic set in this LP sounds. The Super is obviously a hotter pickup than the regular Classic in the bridge of my SG, but the Super also has a fatter sound that works great for most things. No "icepick in the forehead" thing going on at all, which surprised me.
It's got push/pull coil taps and a 10db boost on the third push/pull. You can see the battery door on the back cover, and I haven't yet opened it up to see what kind of circuit board hell is going on in there. :lol:
The boost is probably extraneous for what I will do with this guitar, but the coil taps are surprisingly fun to play with.
Having this guitar now means I'm definitely converting the Heritage into a metal machine with some high-gain pickups. I've got a vintage Duncan DDJ on the way, so it'll hopefully get into Rhoads/Sykes territory.