Discussion Starter
·
#1
·
Here's my new 1983 Kramer Focus 2000. Credit for the abysmal photo quality goes to today's shitty weather that prevented me from taking pictures outside.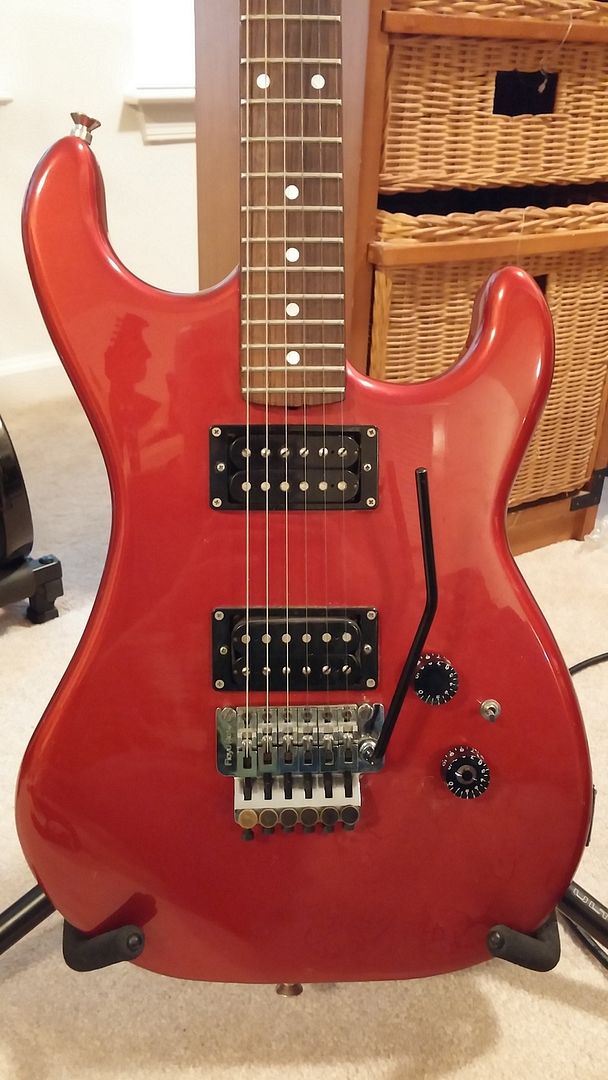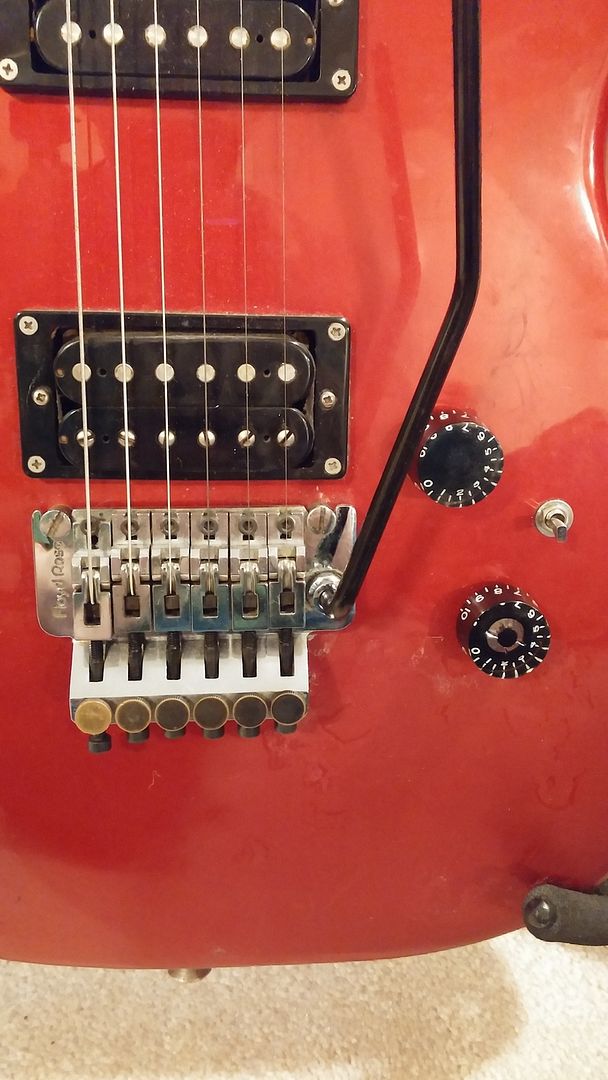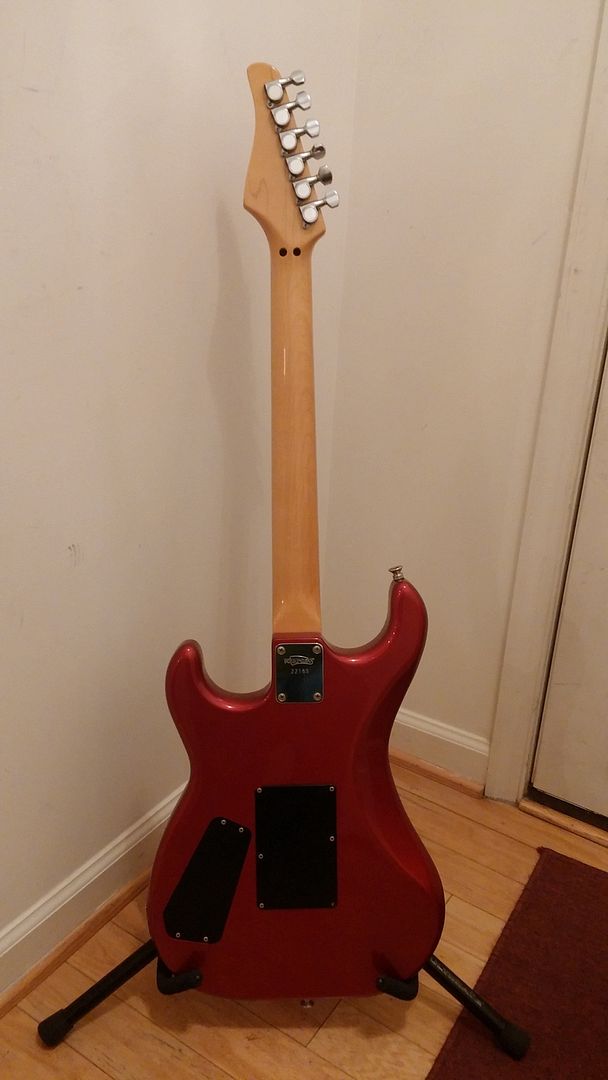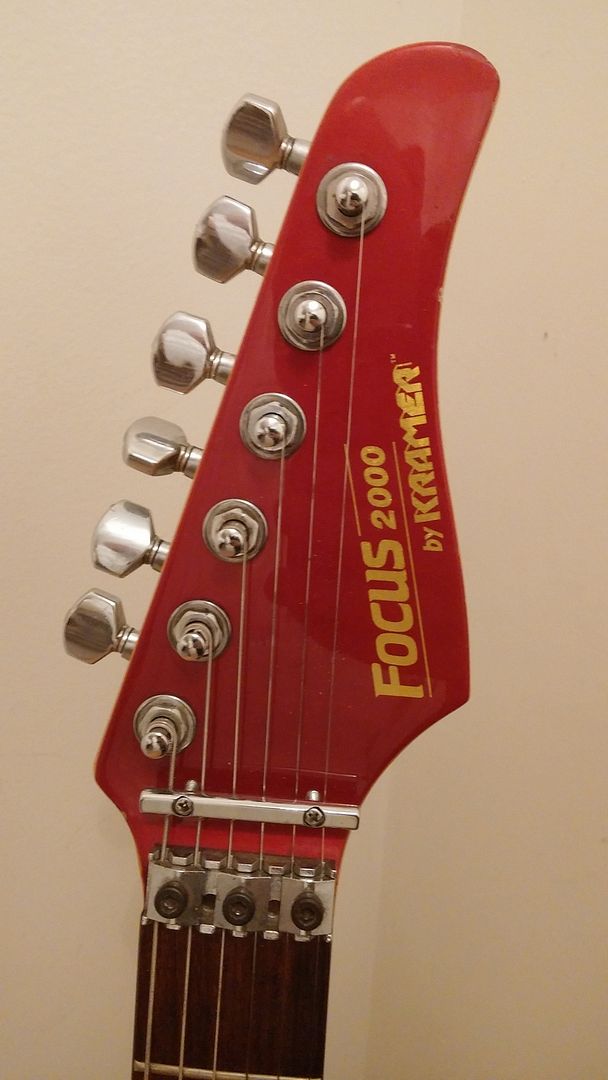 Since my current lead-playing style involves constant string bending that stresses my left hand, I've been wanting a shredder guitar with a thick neck for some time. Even the Jackson necks are mostly too thin for me now. I thought I would have to do a Warmoth build to get exactly what I wanted, but then I remembered that the early Kramers had fat necks. I've also finally realized that I hate the sound of neck pickups on 24-fret guitars, so I wanted something with 22 frets and a neck humbucker in the 'proper' position. Kramer's Pacer models fit the bill.
For those who may not know, the Focus series was Kramer's original budget line that was made in Japan by ESP. They originally sold for about $400 less than the "American" Kramers, whose necks were all sourced either from Lasido in Canada or from ESP, with bodies from a Connecticut vendor, and were assembled in New Jersey.
Because the Focuses were actually high-quality ESPs, the only important difference between the two lines lies in the cheaper tuners and electronics used the Focuses. They all had German-made OFRs. So, essentially, I got a genuine Japanese ESP for $279! :woot:
When I pulled the trigger on eBay, I had no idea whether the neck would actually be the right thickness, since I hadn't had a chance to play a "beak neck" Kramer in many years. To my delight, this neck turns out to be almost exactly like the profile on an EJ Strat, basically a really fat Fender '60s "C" shape. That's precisely what I was looking for.
I believe the body is alder or poplar, based on the tone. Many of the early USA Pacers had maple bodies, so in this respect the Focus might be the better of the two versions.
Pickups are usually what people hate about the Focuses. They came with some no-name pickups that are vaguely Duncan-ish. Since the strings on this guitar don't appear to have been changed since 1986, I can't evaluate the pickups properly until I get it set up to my liking, but I actually don't think they're that bad. I'll probably change them anyway. The only thing I don't like about the guitar is the small toggle-type pickup switch. That was a Kramer thing, but they are fussy and don't last as long as the traditional Les Paul-style switches. The one on this guitar still works, but I haven't decided whether I'll replace it.
I still might try out a USA Pacer Imperial for comparison, but I don't absolutely feel the need to. The old Focuses for selling for under $200 a few years ago, but prices have started to rise slightly in recent years. They're still a killer deal, however.