Discussion Starter
·
#1
·
In my NGD thread for the Kramer Focus a few days ago, I noted that I was getting a Pacer Imperial (which the Focus is based off of) with which to compare. Well, here it is, straight out of 1983. I also included a few bad photos of the two guitars together for comparison's sake.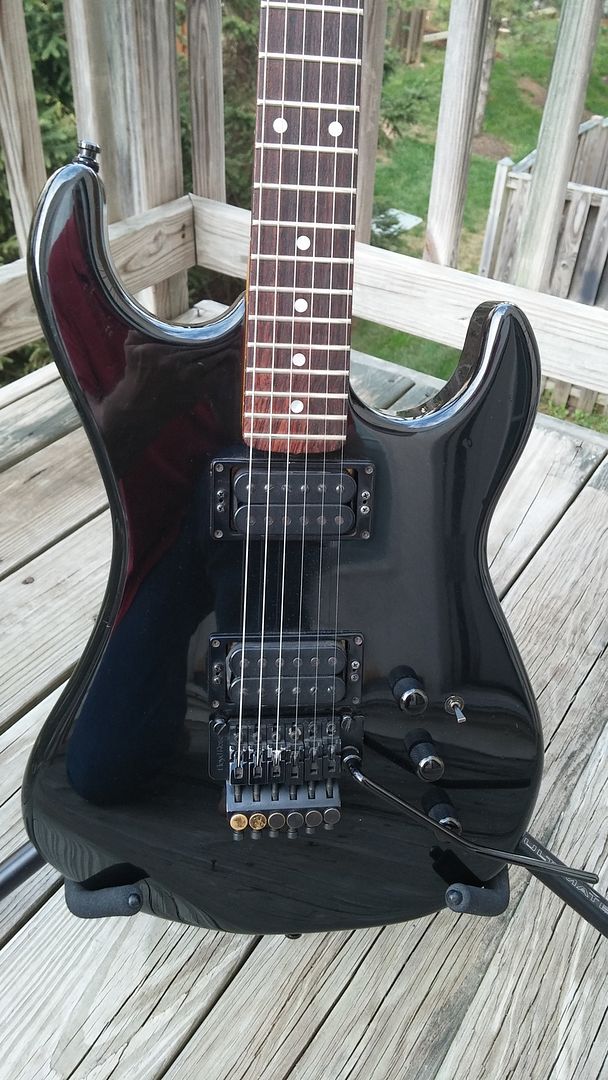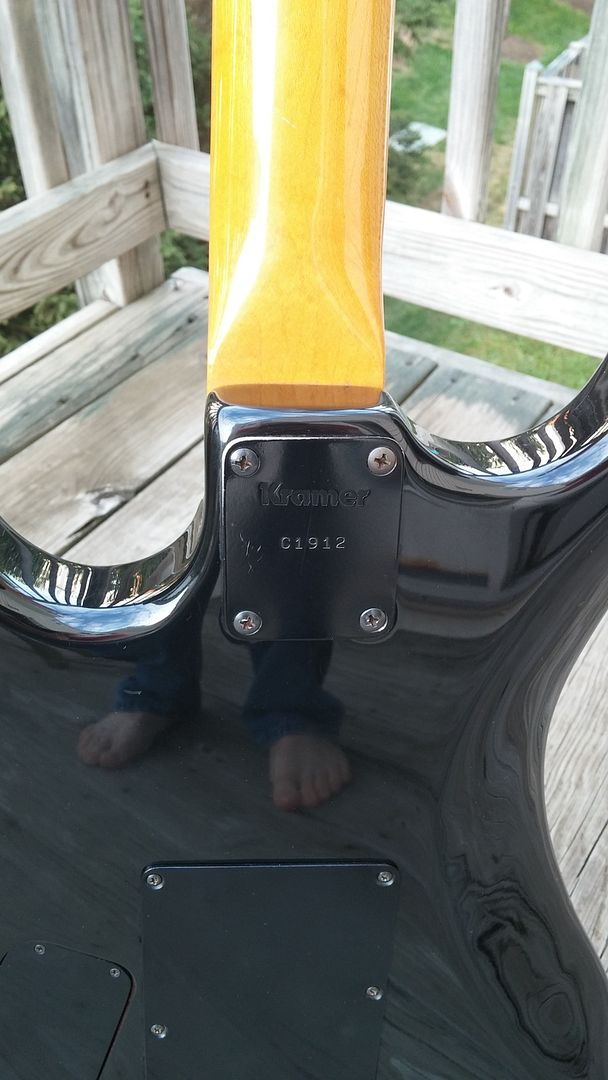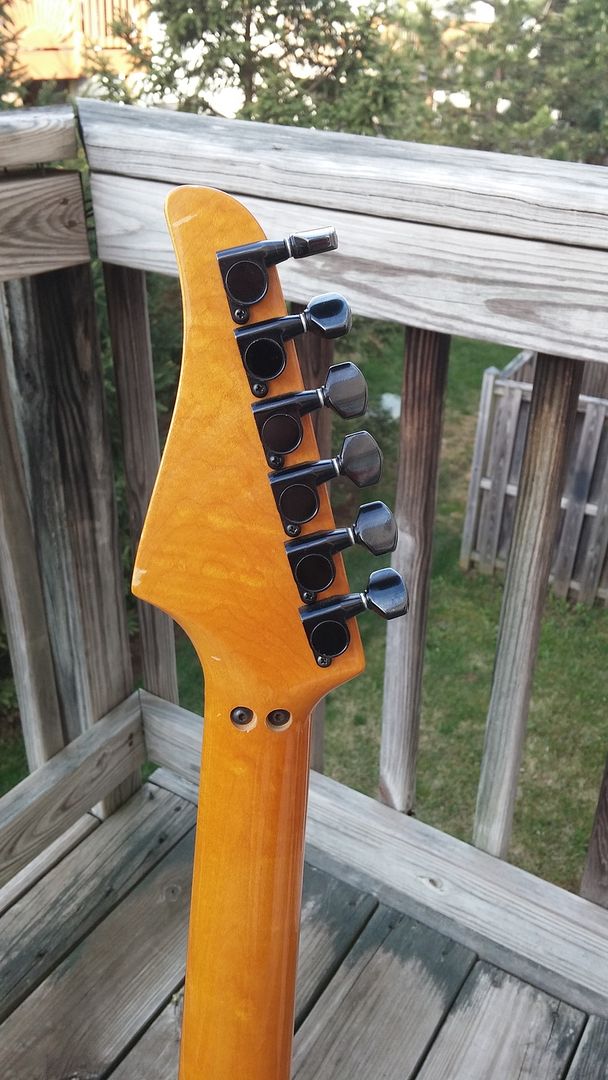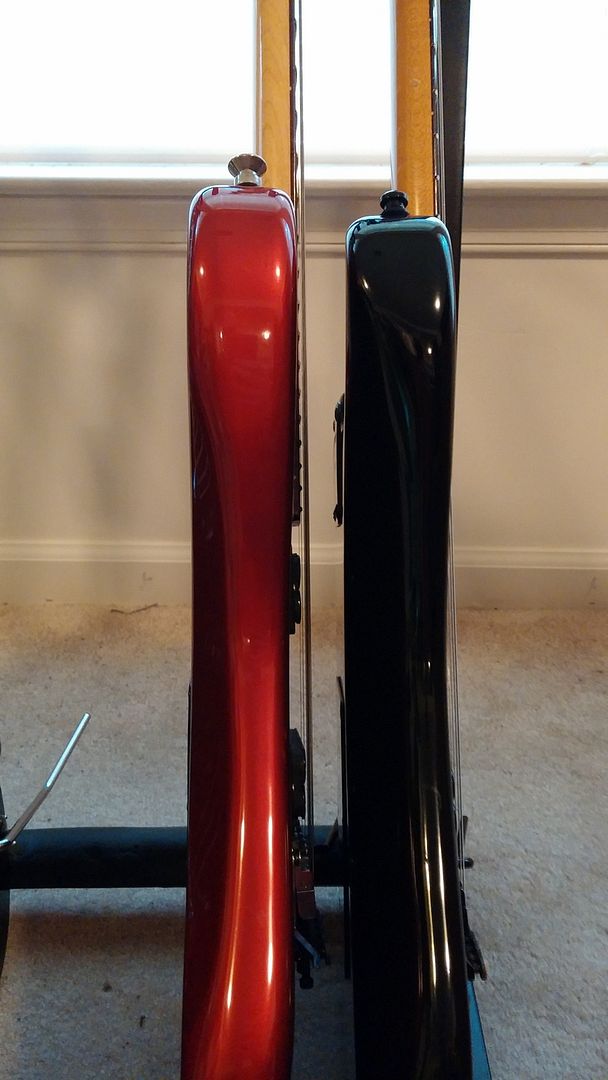 The Pacer has a quartersawn maple neck, maple body, OFR and Schaller hardware, and Schaller Golden 50 pickups. The Focus has a flatsawn neck, alder body, OFR and Gotoh hardware, and Whothefuckknows pickups.
You'll notice that the Focus has rounder edges, with the horns not being cut down quite as much and the belly cut not being as aggressive. Between that and the differences in construction, the Focus feels and sounds more neutral and Strat-like, whereas the Pacer has a very strong individual identity. I wouldn't say one is better than the other; they're just very different.
In fact, the second I plugged in the Pacer, it was like "oh yeah, I know that sound!". Basically, the sound of every record made between 1982 and 1986. The maple body and Schaller pickups (sort of Duncan Custom-ish) give it a very compressed sound with a sharp and focused top end. I wouldn't characterize it as "bright," simply because it also has lots of low-end. It jumps right out at you.
Interestingly, Joe Satriani played a Pacer Imperial on his first two albums, and you can also hear *that* immediately when you plug it into a Marshall-type sound. Supposedly, Joe had Ibanez copy the neck profile on his Pacer when they developed the JS series, and I can feel the similarity, though the neck on mine is probably slightly a rounder "C" than the JS guitars. Same thickness, though. My Focus has a slightly thicker neck, much more like a '60s Fender.
Because I'm such a gear whore, I'll probably end up keeping them both. :lol:
I got the Focus for $279 and the Pacer for $500, which is absolutely ridiculous for such high quality guitars. These are just about the last of the '80s shredders that are still undervalued.