NGD KxK Sii-7
I was seeing some cool marbleized finishes from esp, ie-
http://i193.photobucket.com/albums/z280/guitarsatbmusic/esp/esp_frx/FRX-LQMBLUE_zpsfd0cec81.jpg
There was a limited run of ESP horizons in Japan with a Blue marbleized finish that I thought was so awesome.
Sent a quote with specs to KxK. I got an email back within an hour.
His response was; Just built a guitar with those specs and that color. It's ready next week want it? I immediately threw up in my mouth and said I'll take it. 2 weeks later-
Sii-7 inline reverse head 7 string
Mahogany neck/body
Ebony fretboard, logo, truss cover
25.5" Scale, 16" radius
BK Aftermaths
Tone Pros bridge
Sperzel locking tuners
Schaller strap locks
24 SS frets
1V 3way, 1T
Pearl blue double marbalize gloss finish.
SKB soft side case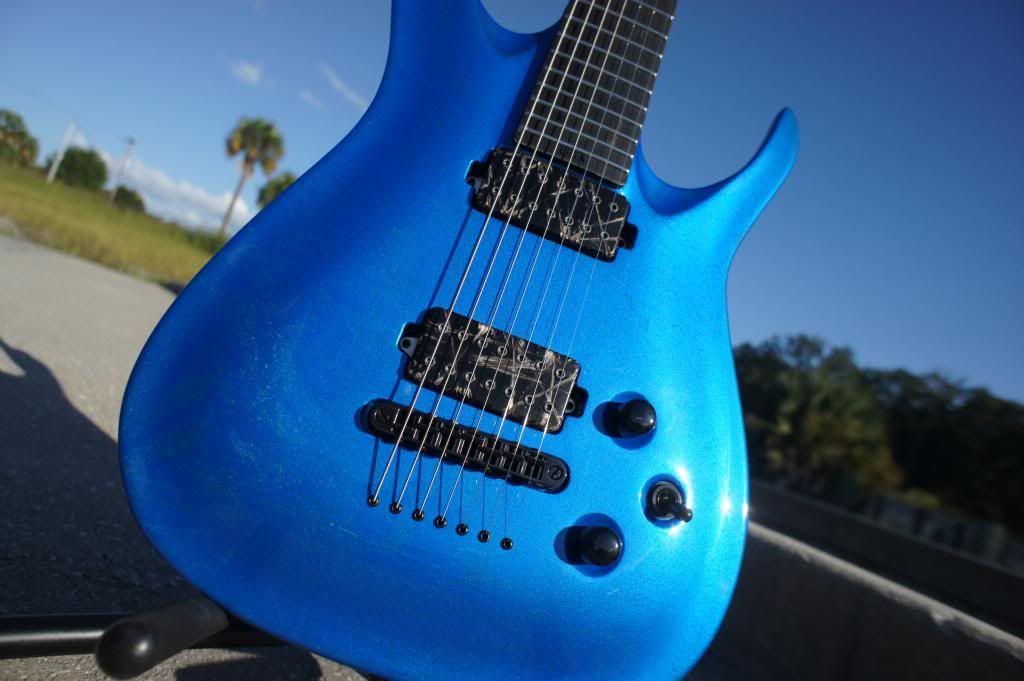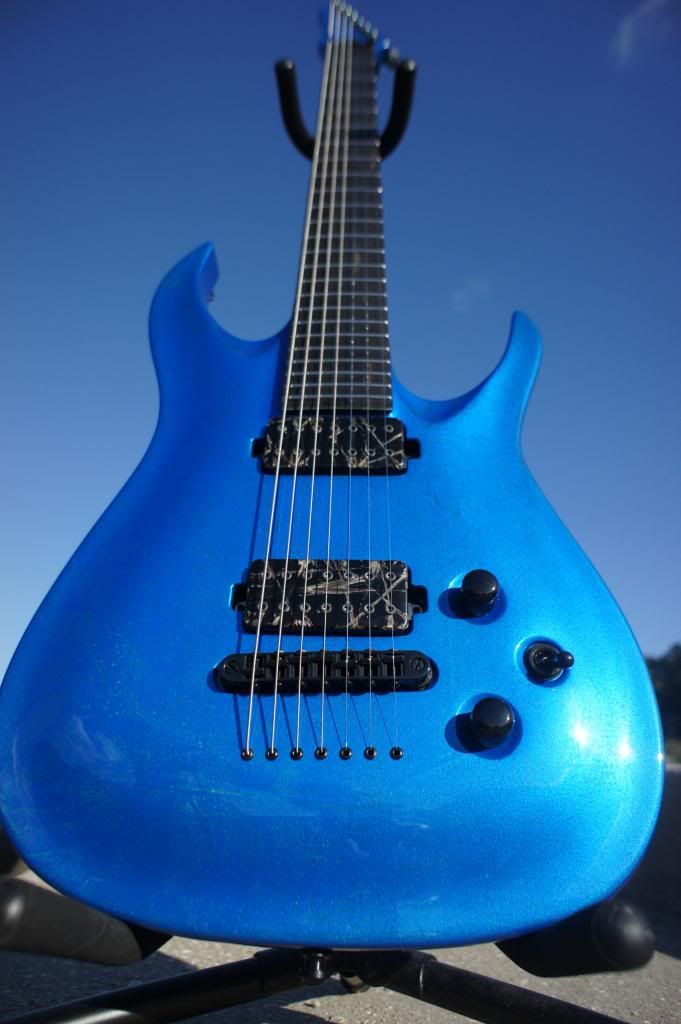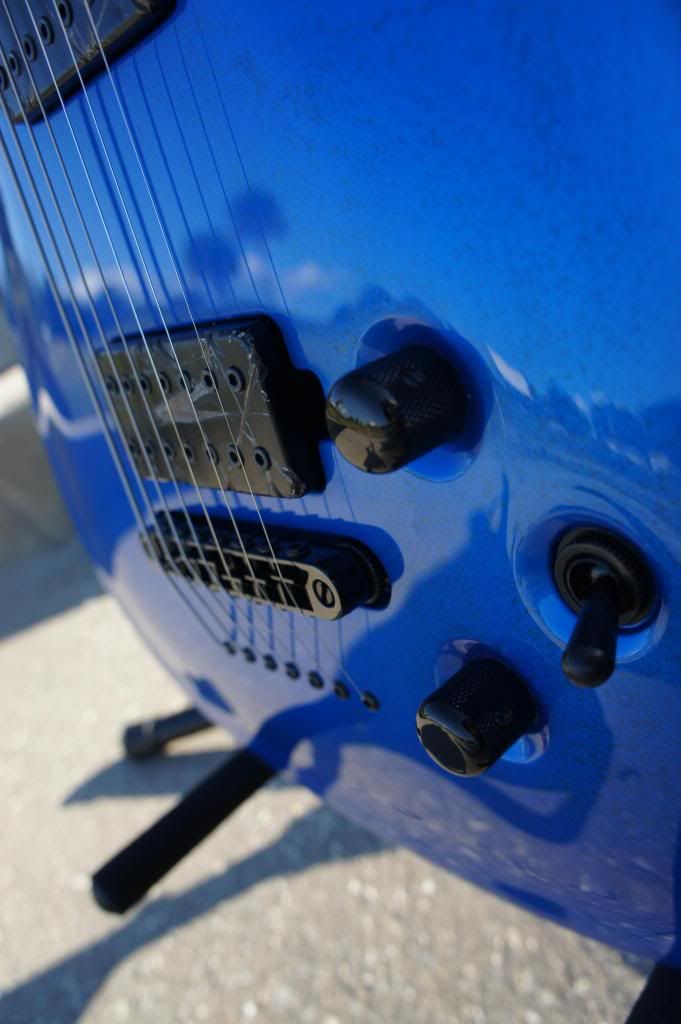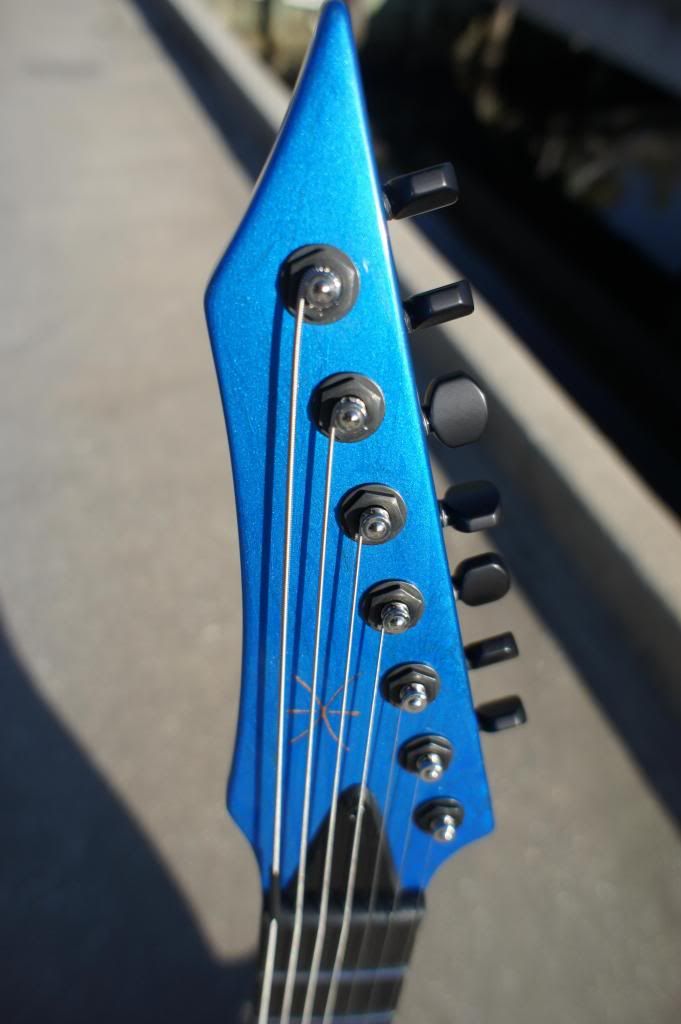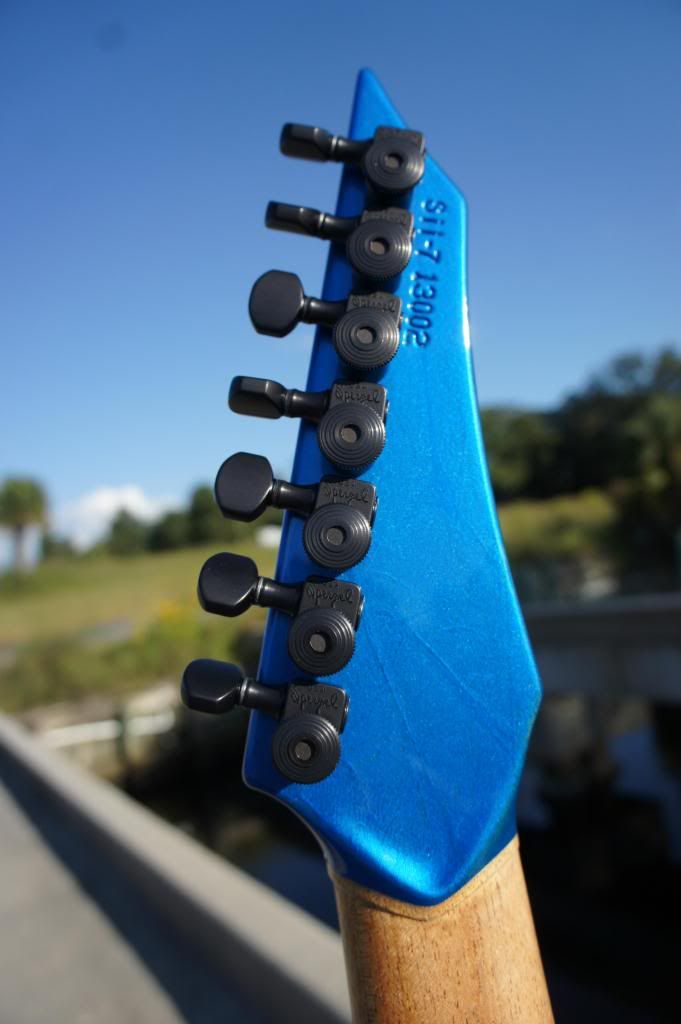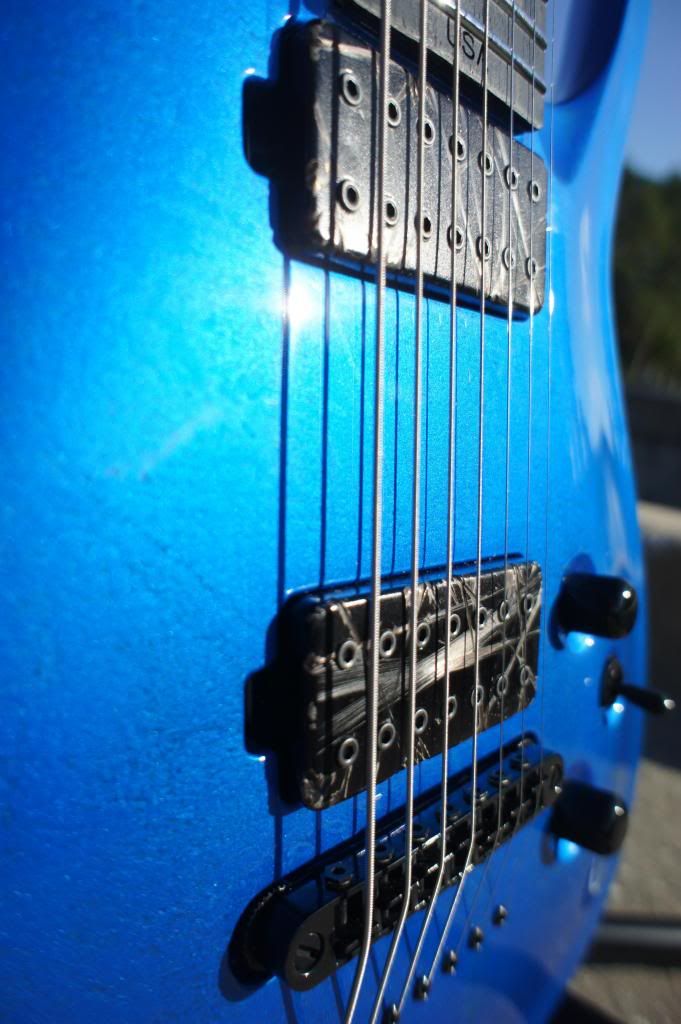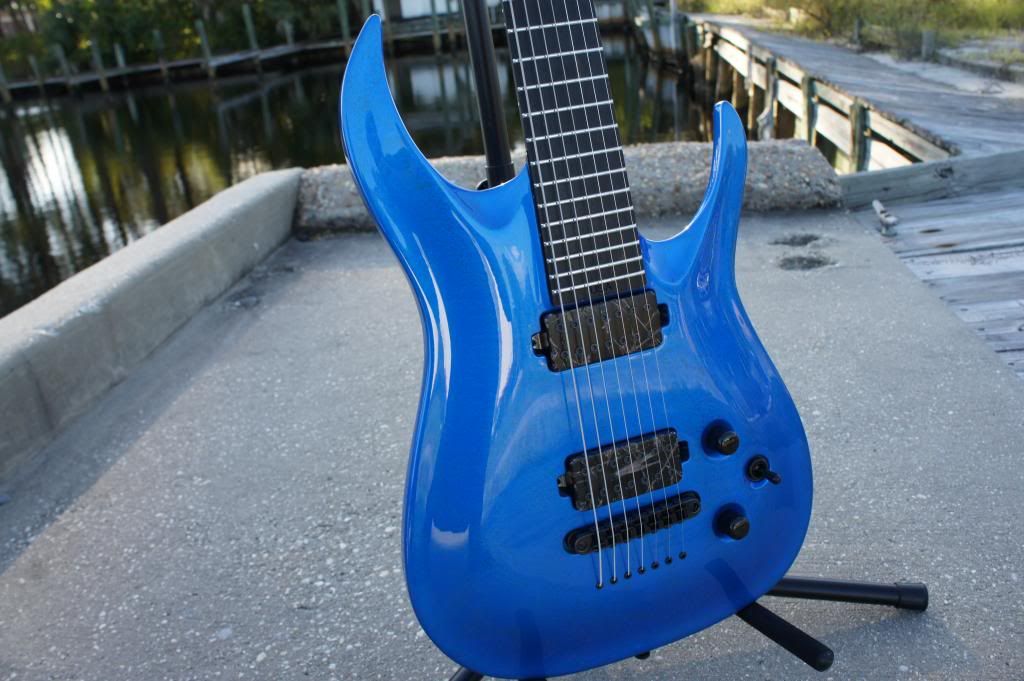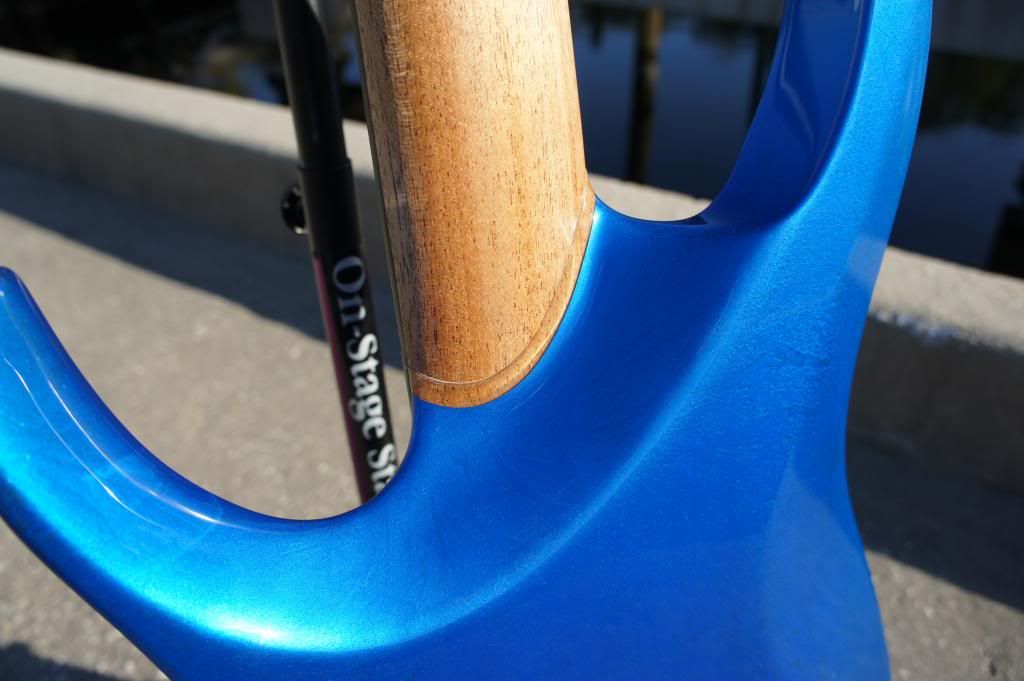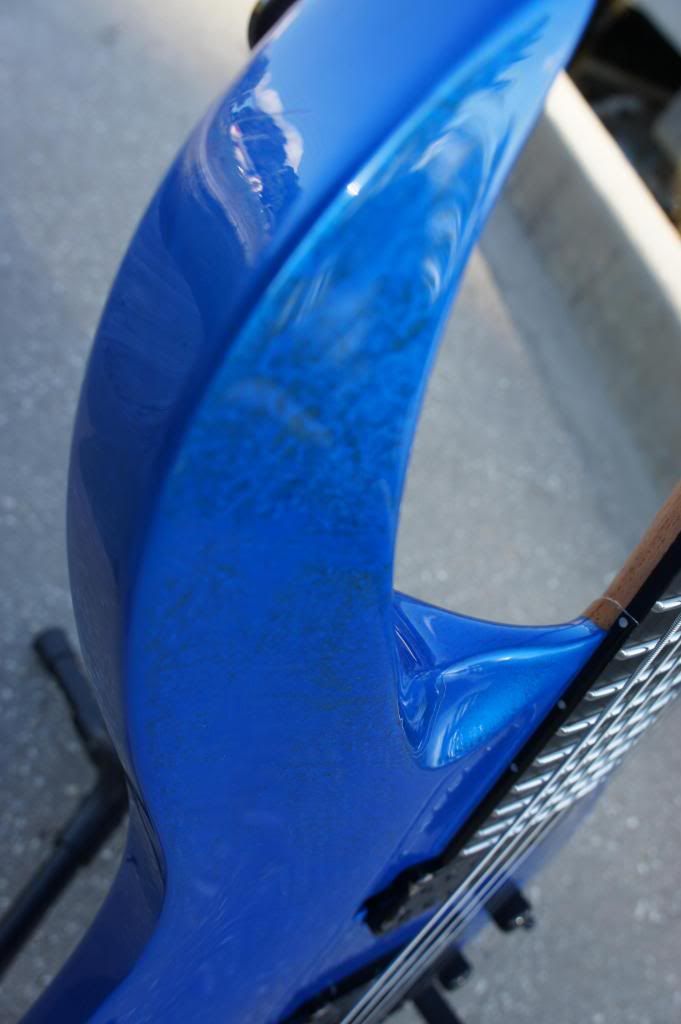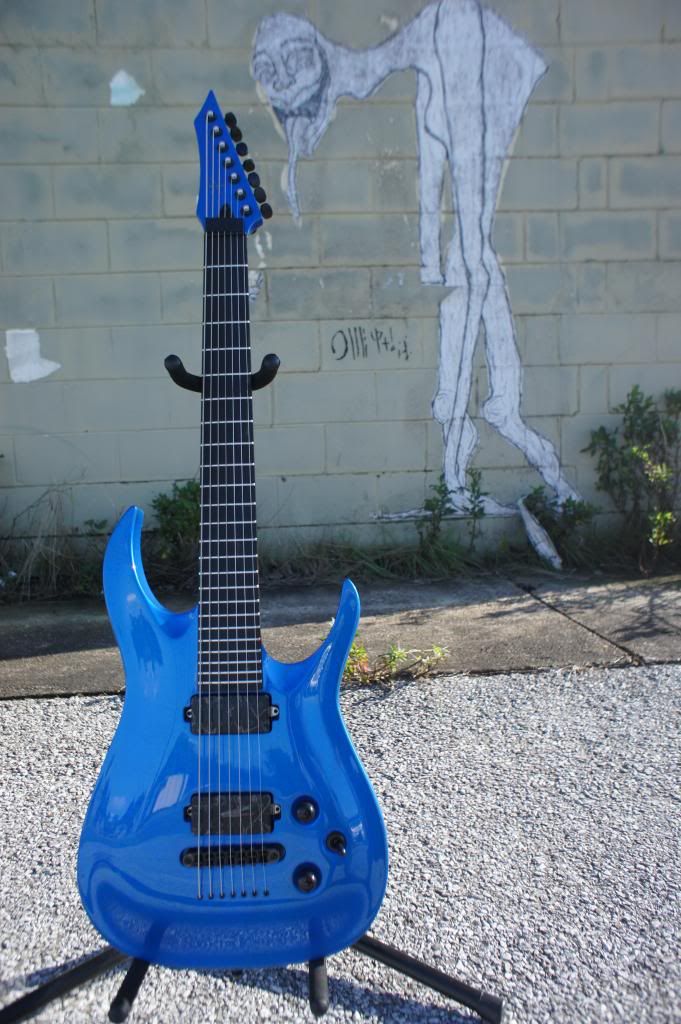 It's an awesome guitar. Top build quality, The finish is really something else. very comfortable, fun just to hold. It has a nice light weight to it. Plays like a dream.
Thanks for checking it out!