Wirelessly posted (Mozilla/4.0 (compatible; MSIE 6.0; Windows CE; IEMobile 7.11) T-Mobile_Cleopatra)
Well I bought this under the impression that the only problems were a few dings and maybe a setup. Unfortunately it needs quite a but of work. I got it for fairly cheap and was contemplating modding the hell out of it anyway. Ill take pics when I get home from work. It is a BC Rich Warlock 7 with inline pointy headstock!
The nut was replaced with what looks like a graphtech but but unfortunately it is out on horribly with an outrageous amount of glue including a little on the neck and the string spacing is horribly wrong. It has a but of fret buzz as well. Im thinking hard about adding a Kahler hybrid while im at it and new paint and remove the neck pickup as well. However it all depends on tax money at this point since I am getting a body for a parts caster from courtney2018 Anyway I will post some pics later today. The neck is quite awesome despite all the problems.
Ok! Finally pictures...and an actual keyboard that is not attached to a cellphone. :metal:
It is the P7 series, which I think was the first version of the import BC Rich 7 strings, and I quite like the 7 inline headstock on this one. Though I must say I am a big fan of the Beast headstock and of course my complete favorite would be the reversed BCR headstock, its still pretty awesome.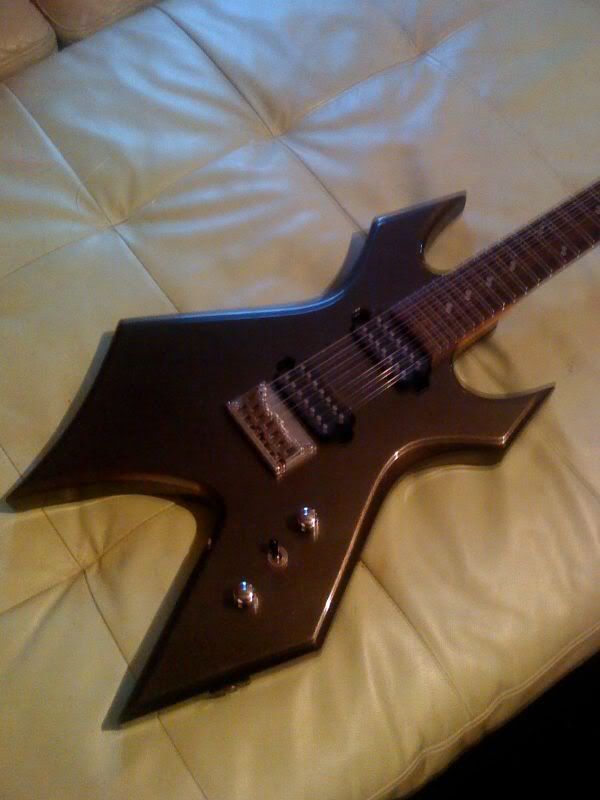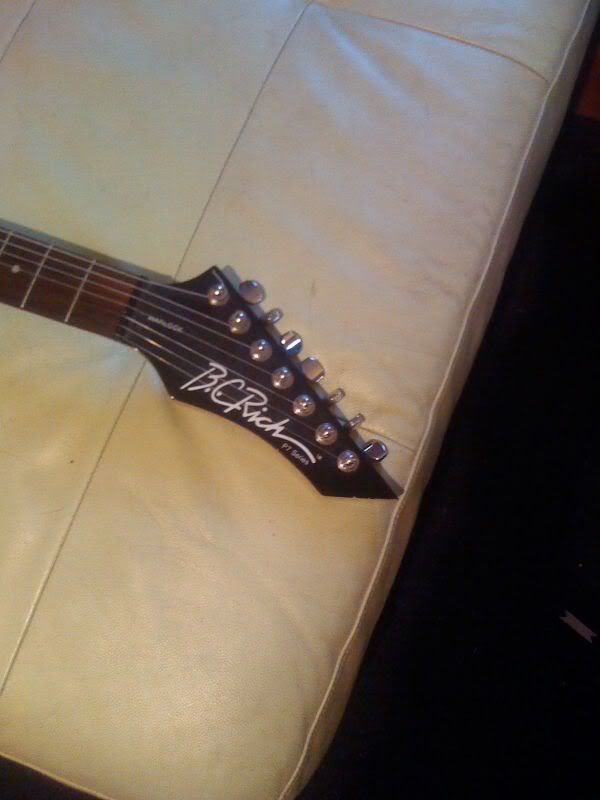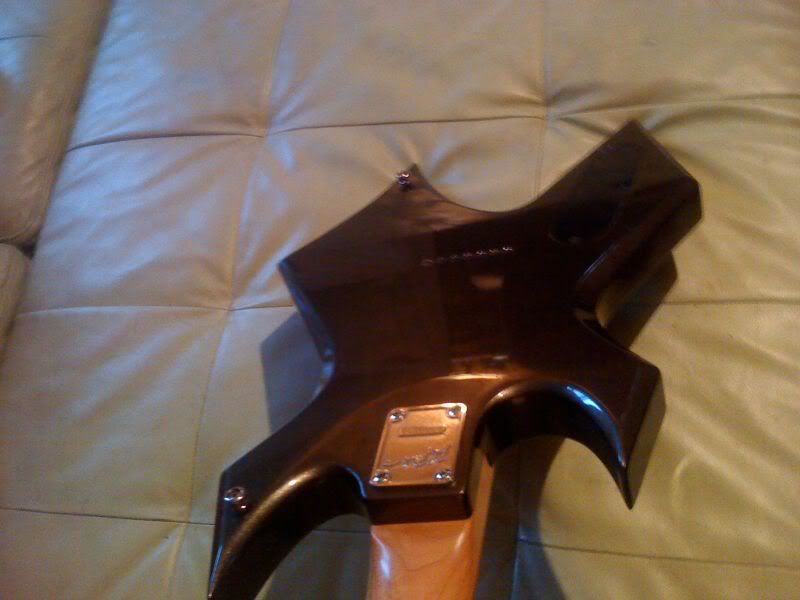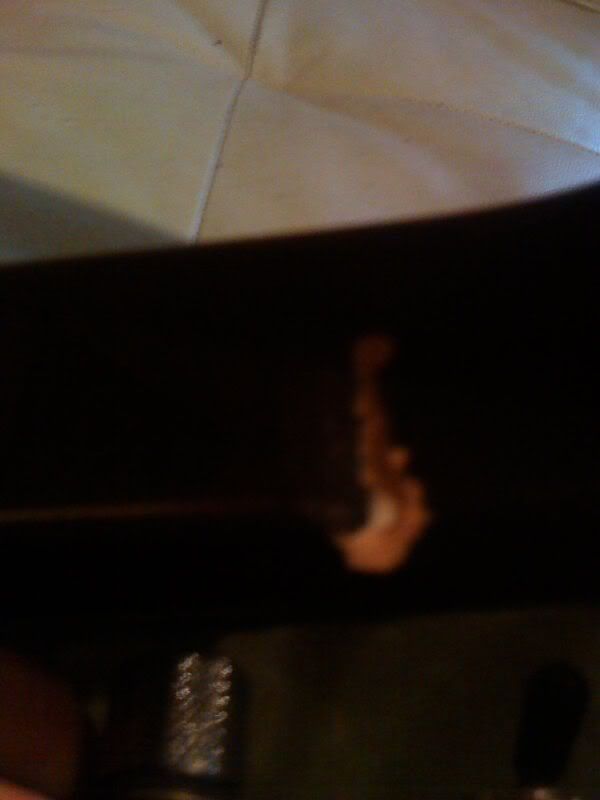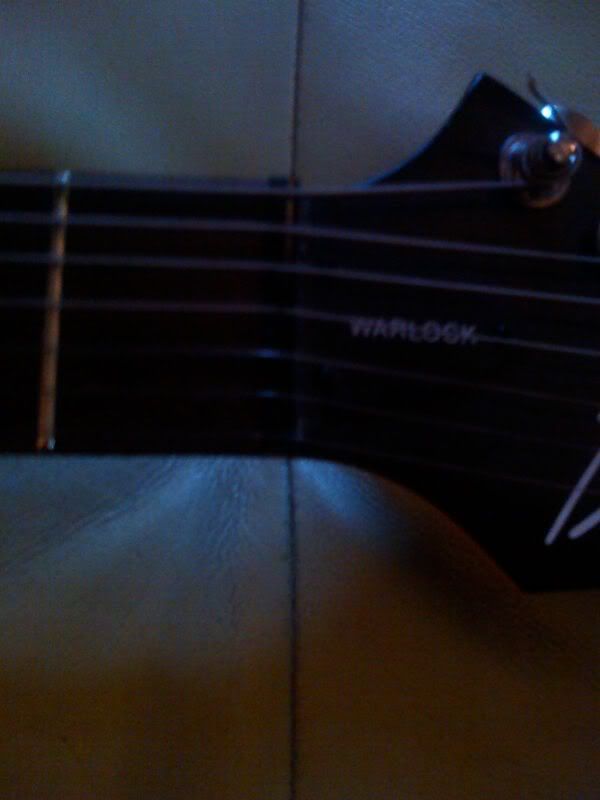 Oh! And I also got This! :metal: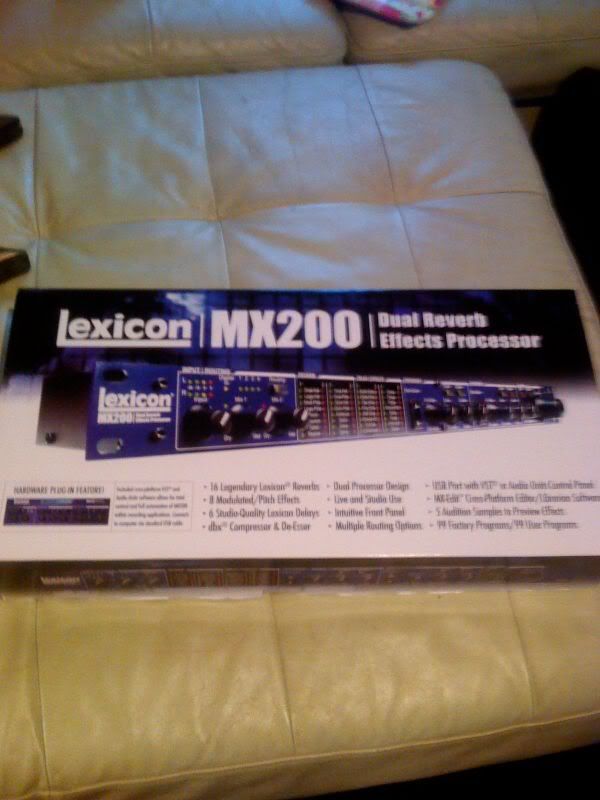 And of course...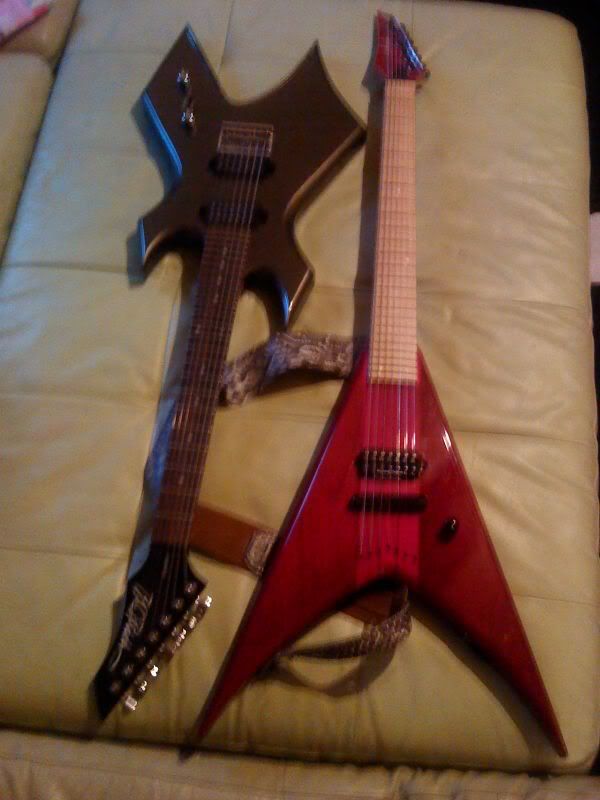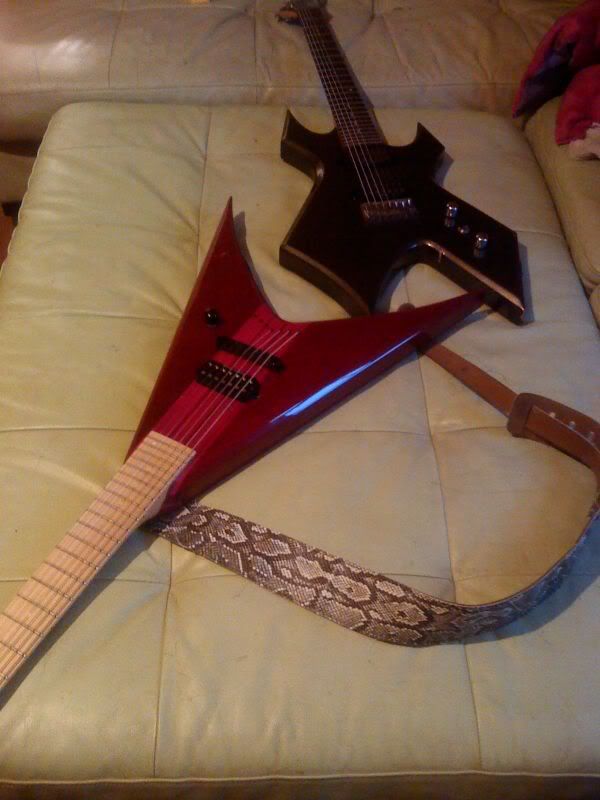 Hmmmm.........