For the last couple of weeks I've had massive GAS for a USA Strat with Lace Sensors. So I go into my regular guitar shop and what do I see?....
Before anyone says it, I wish it had a maple board too, and ugly pickguard is ugly :lol:
But for the price I paid and the fact that it's come with Lace Sensor Crome Domes, I
really can't complain! :shrug: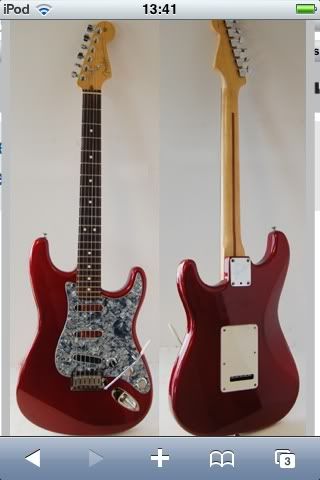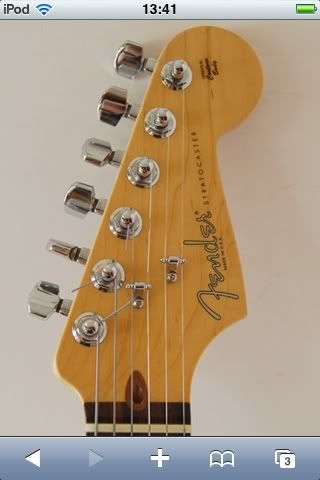 Just stuck some Elixirs on it and I love this thing :wub: It plays great and the Lace Sensors are just what I wanted! Perfect
stratty tones but a little hotter than standard.
I'm planning on getting some Sperzel locking tuners and a White pearled pickguard.
I might also get a Fender roller nut like on the Deluxes.
I hadn't had a NGD in a year and a half, but this one was worth waiting for.
PS. Sorry for the stupid screen shot photos
but my PC is down at the minute so this was the only way to get pictures.
Edit: Shit, wrong part of the forum! Can someone move this for me? Thanks.