Discussion Starter
·
#1
·
Just got this from the friendly UPS delivery guy. 1988 Soloist with a fairly unusual (for a Soloist) reverse headstock. Crappy iPhone pics: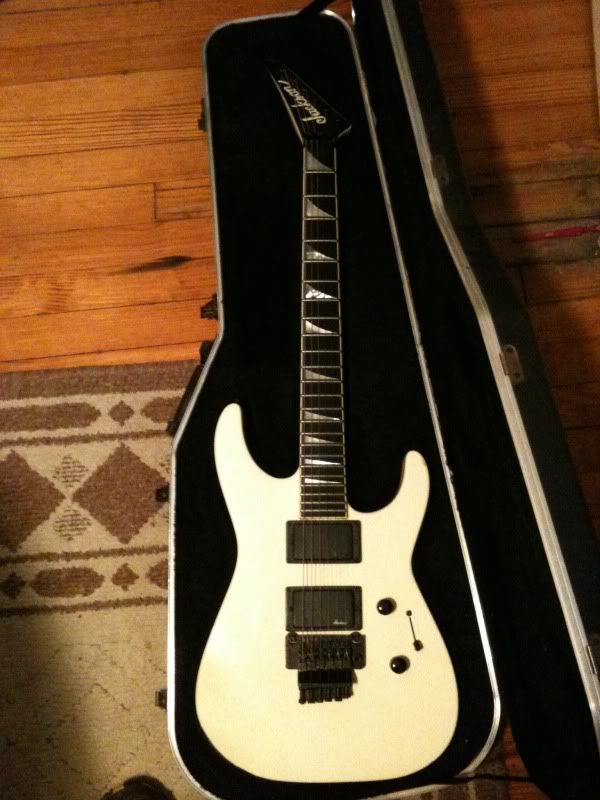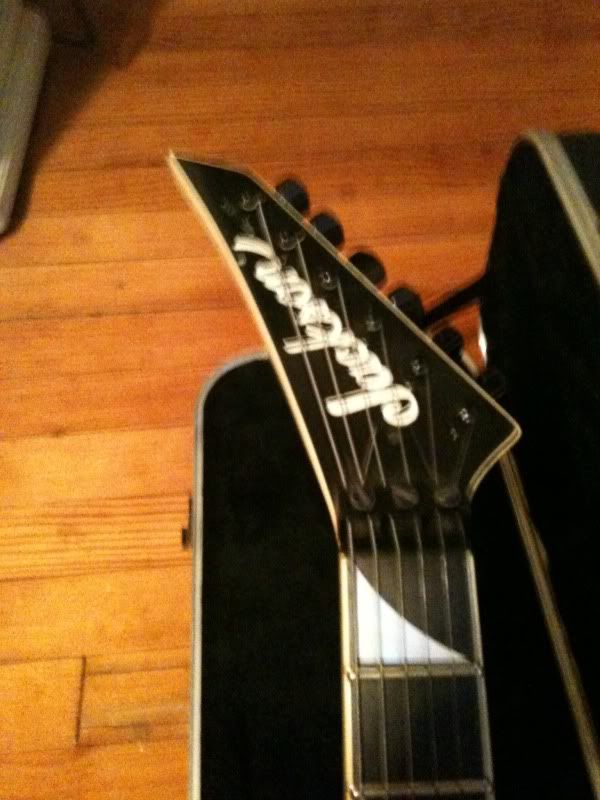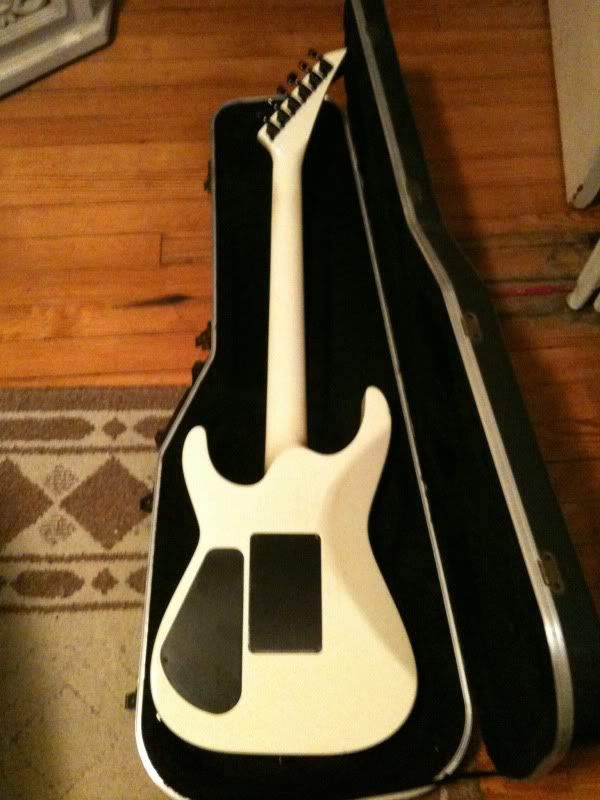 Note the Jackson JT-6 trem. It's the last time you will ever see it on this guitar. A Schaller Floyd is sitting in the next room waiting to be installed. Even with the strings partially detuned for shipping, the amazing tonesucking quality of the JT-6 is evident, especially on the wound strings (I've noticed this on other guitars with JT-6s). I've also got an old OFR on its way to me, so that might come into play.
Electronics are almost certainly going to be yanked, too, though I don't know which Jackson pickups these are. It's got a five-way switch, which is pretty cool. I had to get back to the office, so I barely had a chance to do more than take these pics. Better ones will be forthcoming.