Discussion Starter
·
#1
·
So our very own Mr 7 string of hate made me this body for a pretty penny.
And I bought an RG7620 neck a while ago thinking about doing a fireman-7 project, but this deal was too good to say no to..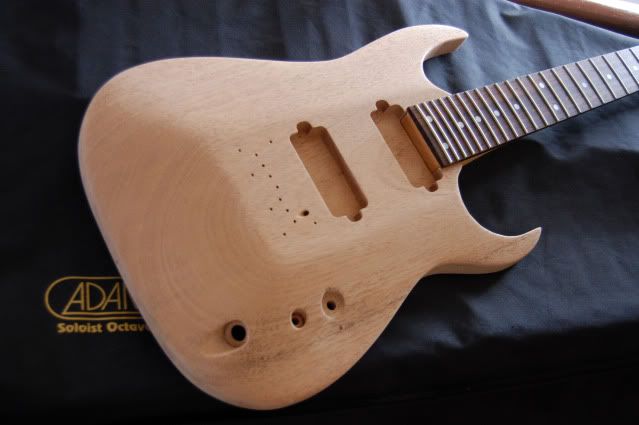 CHECK THAT ARCH OUT! :hbang::scream:
Just a tad dusty.. :lol:
Nice snug fit too.
So I kinda just want an all rounder guitar, blues to metal kinda thing..
Pickups, finish and hardware? GO! :metal: