Discussion Starter
·
#1
·
Oh dear god have I waited for this one. Damn thing got sent to another area of the state when it arrived from Japan so Auspost had to redirect it back to Sydney. So it arrived today whilst I was out at appointments. I was bracing myself for a real busted piece of shit that needed plenty of work given that I paid only about $400 for it with shipping. When I opened it and saw all it needs is a fret dress and setup I was ecstatic.
A 1983-1984 ESP Mirage custom order.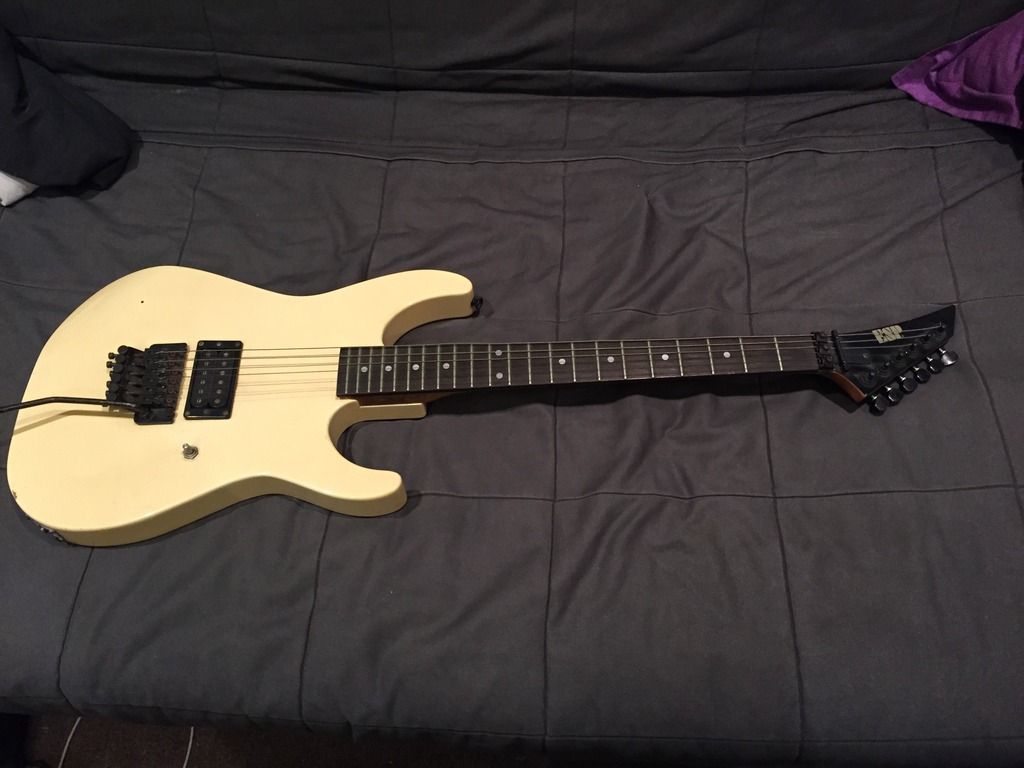 Reverse lawsuit headstock, the best headstock.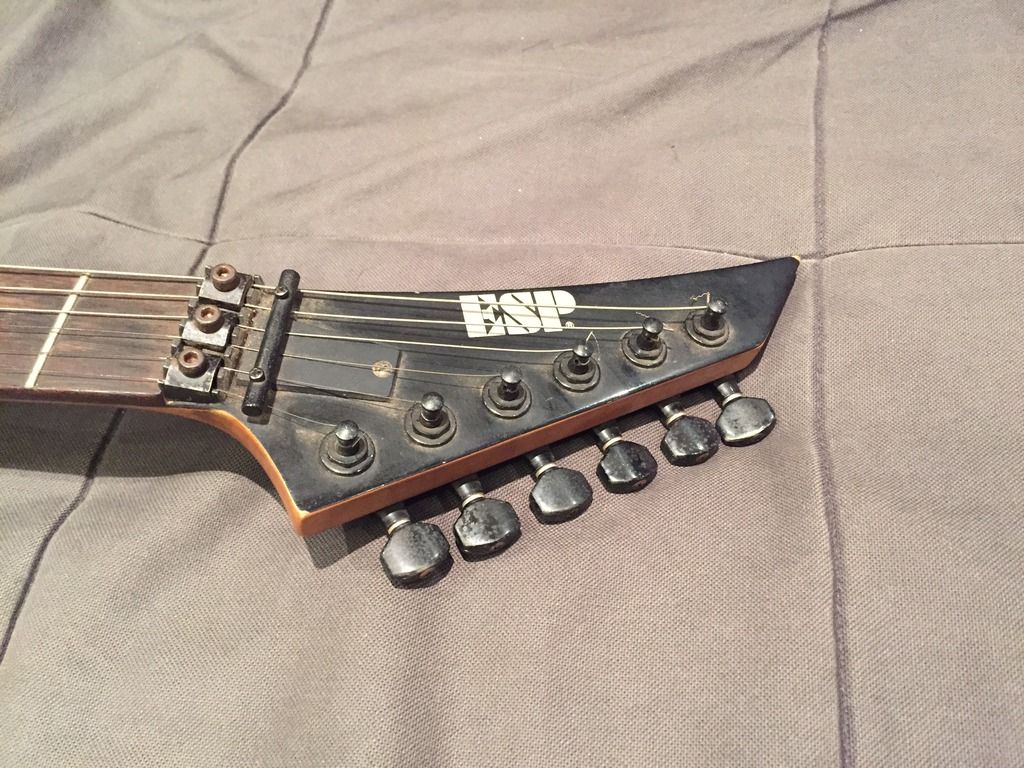 22 fret, 3 piece maple neck that was ordered with an oil finish that has 30 years of playing to bring it to a perfect silky feel. The seams in the neck can be felt but only just and it's only along the playing length, the headstock and heel are completely flat. It's a nice C profile, not overly round like my Caparisons but nice in its own way.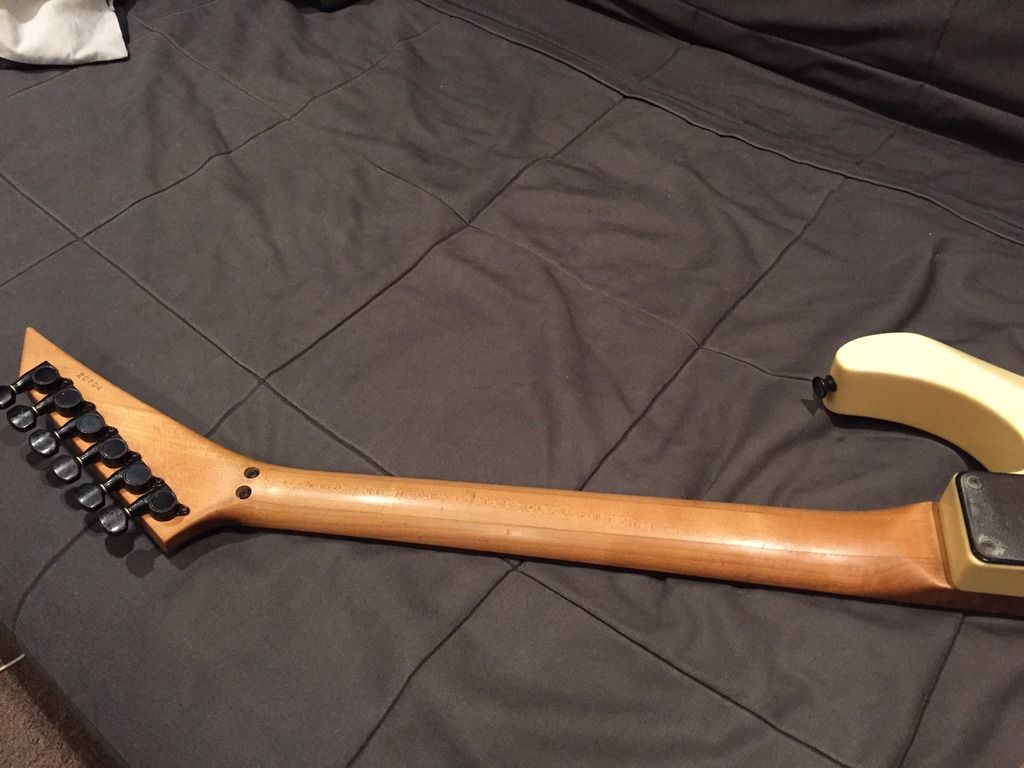 Old school white finish that's gotten nice and warm in finish and darkening. The floyd is an old school wood screw model with the old school arm and socket. Just needs my special treatment to bring it back to life. The edges are in excellent condition. As for the body, haven't figured out what the wood is. Looks like it may be alder though.
Original LH-200 pickup that I haven't checked out yet. You can see the difference 30 years makes on the finish under the pickup ring.
The original pen written specs for the neck.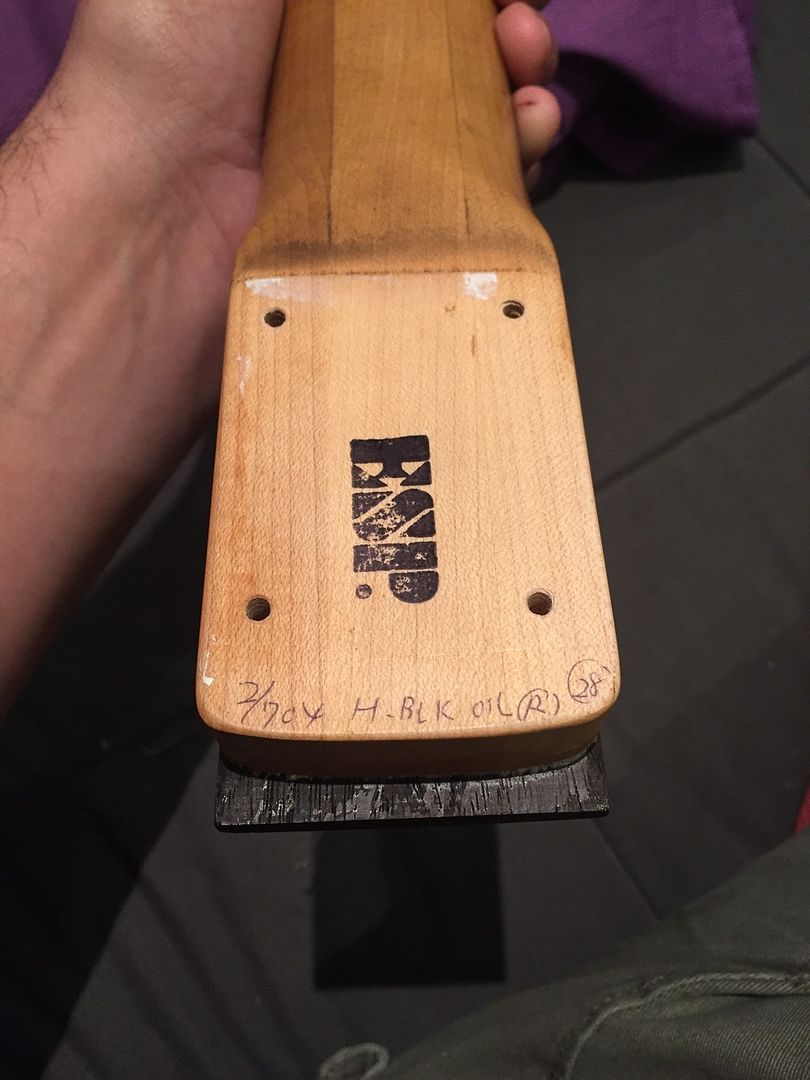 It's currently in pieces on my bench getting the once over. Just gotta wait for my new fret files and tools to arrive to make it play the best it can.