Discussion Starter
·
#1
·
NGD x 2 (JCustom and BRJ content)
So I picked this up about 3 weeks ago, and it needed the pickups rewired and a complete set up, so my tech (steve Morrill) set it up for me , took down the finish on the back of the neck , gunstock oiled it,shimmed the neck, leveled a couple of high frets, and swapped the trem arm for an OFR.
1999 RG7CT # 01 (the first one of the run of 24?)
Pretty sweet Ibby, I had my eye out for one of these for a while but the timing was never right, but this time it was so I grabbed it.
The main thing I did not like about my 8527 was that the frets were vey low.
the frets on this one feel very similar to a 7620 (that's more like it)
and the flame on this is much nicer than the one on my old 8527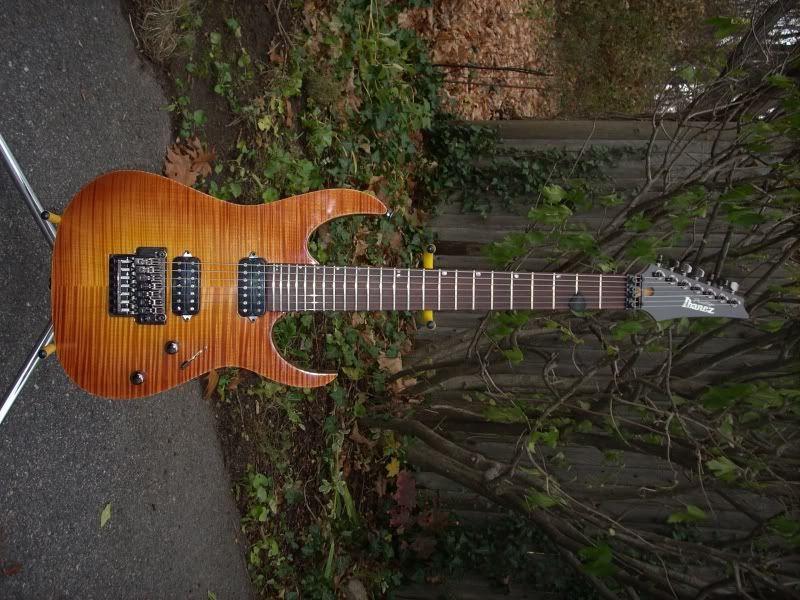 My Rico jr. 7 finally arrived on Friday. (after 10 months)
It did not dissapoint.
beautiful craftsmanship, perfect fret work
I went with the black hardware and a Crunchlab/Liquifire combo in it.
it's got a 20 radius (very flat) fret board, it kind of threw me at first but after 2 days 'm already used to it and I'm really liking it.
His neck profile is insanely comfortable, it's rounder than an ibby 7 but it feels "thinner" ??
it's hard to explain, but it's really comfortable
and I find myself playing things I find difficult to play on other 7's much easier on this one.
specs
all mahogany (wings and neck )
quilted maple top
blood red (it looks darker in person)
6100 fret wire
ebony board
OFR
bound neck and HS.
pull tap on the volume
diamond inlays
hesperian body
Bernies new 2/5 Headstock
my camera died on me so I only have a couple of pics right now.
(shitty ones at that)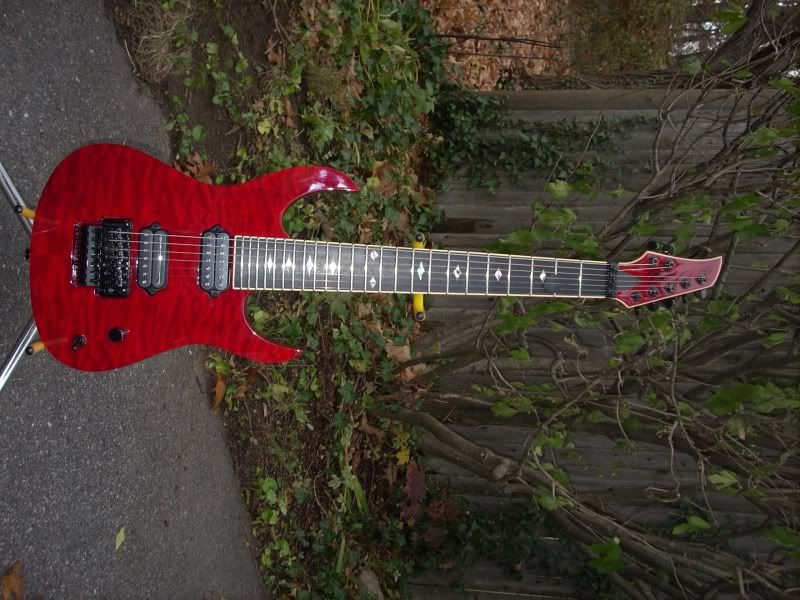 I think I'm finally all set for 7's.