Discussion Starter
·
#1
·
So as I'm sure many of you will have seen, it was my 30th birthday a couple of days ago. I'd basically just wanted money as I knew no one could afford outright to pay for the 7 string project I wanted and planned to put it all together for that, plus I'd hoped to have enough to pick up a 6'er for drop tuning & messing around on. Turns out the wife just decided to buy me one instead :yesway:
So, possibly the cheapest "quality" beater you can buy, the Yamaha Pacifica 112:
(yes, I suck at pictures)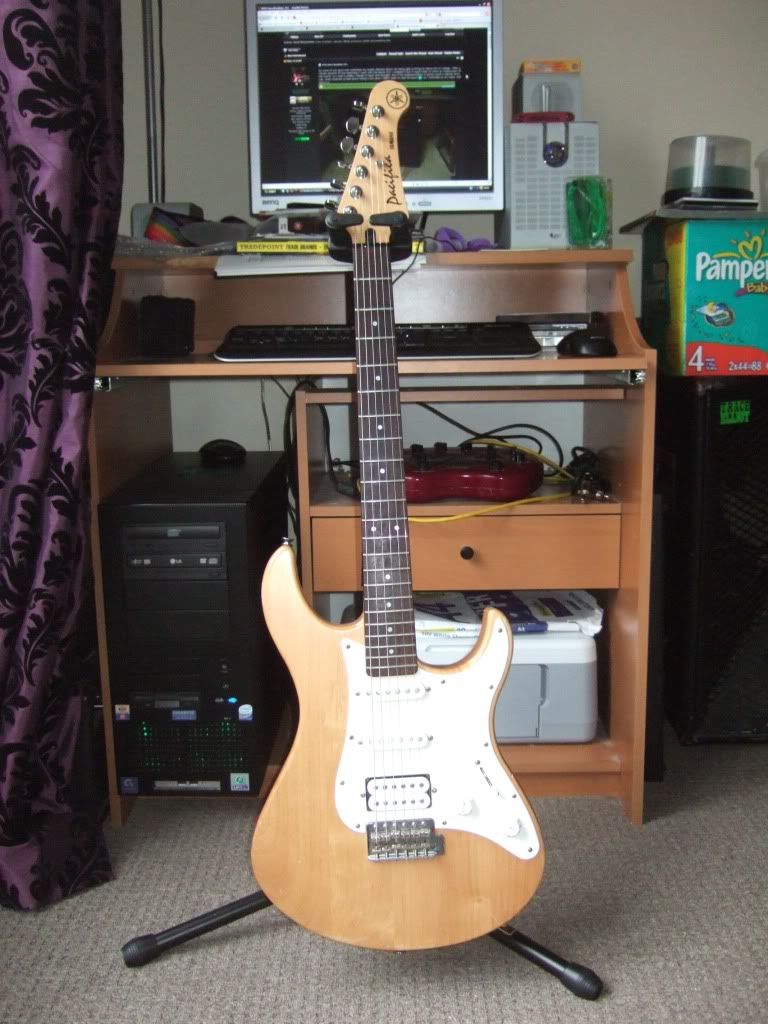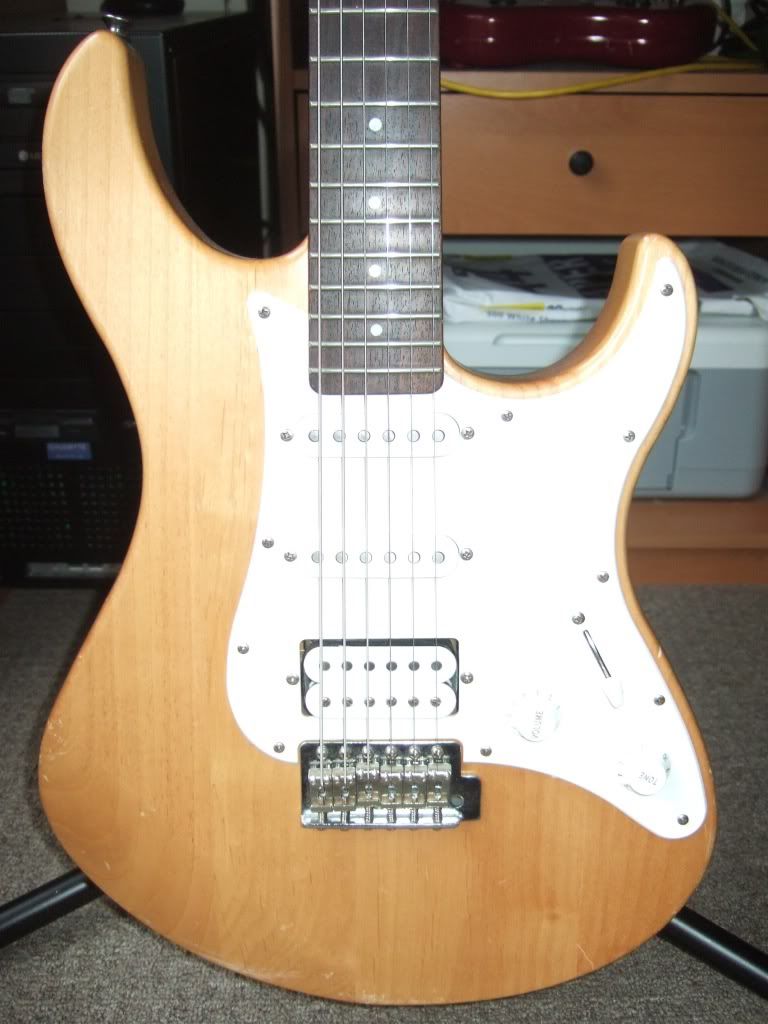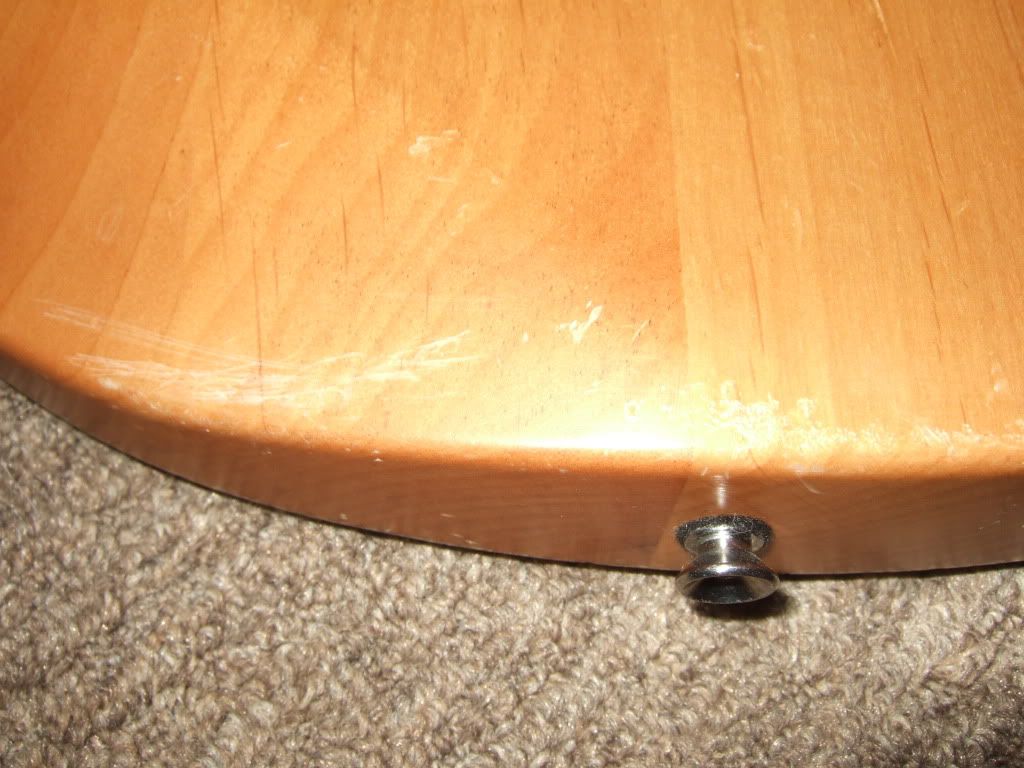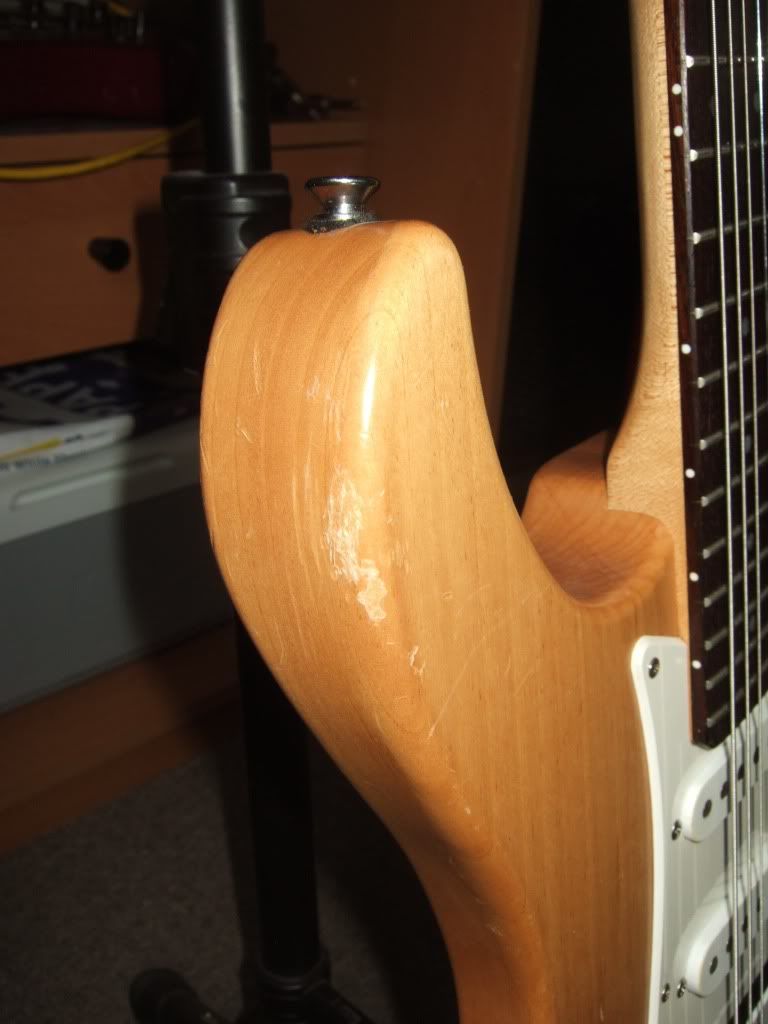 This one's one of the original style versions with the bridge pickup on the pickguard (the version I wanted) and it's in pretty good condition bar a few scuffs on the body. But I'm not being picky, it's a beater and works perfectly. I'd thought I'd need to swap the stock pickups, but they're actually not bad at all. Very liveable with for now at least. The body is made from 5 pieces of Alder, but it is at least closely matched colour wise so it doesn't jump out as being that many pieces. It's also better made than more than a few guitars around the £400 mark I've seen recently.
Picked up from the local Cash Mart for £75! (the price stickers are a total bitch to remove, so she didn't bother, plus I recognised it anyway :lol: )
So, for now I'm just going to play it, but I'm debating putting a pearloid pickguard on it at some point. I'd wondered about swapping the neck for a maple one (or rather buying a maple boarded Pacifica, swapping necks and selling on the other one again), but this one plays so nicely I don't think I'll bother. I might sand the body down and refinish it though. I've always wanted to try it, and I can't exactly hurt the value on this :lol: It would just be a natural finish again, just one devoid of scuffs.