Discussion Starter
•
#1
•
Yo guys, I was talking to a mate at college about how I wanted a 7 string or 7 neck for a project and he mentioned he had a nice MIJ Ibanez 7 string sitting around collecting dust because he doesn't get on with that number of strings. Fast forward about 2 weeks and I bought it off him for an absolute bargain because of mates' rates and the goofing he did to the body.
It's an RG1527, actually the exact same model as the one I babysat for another friend.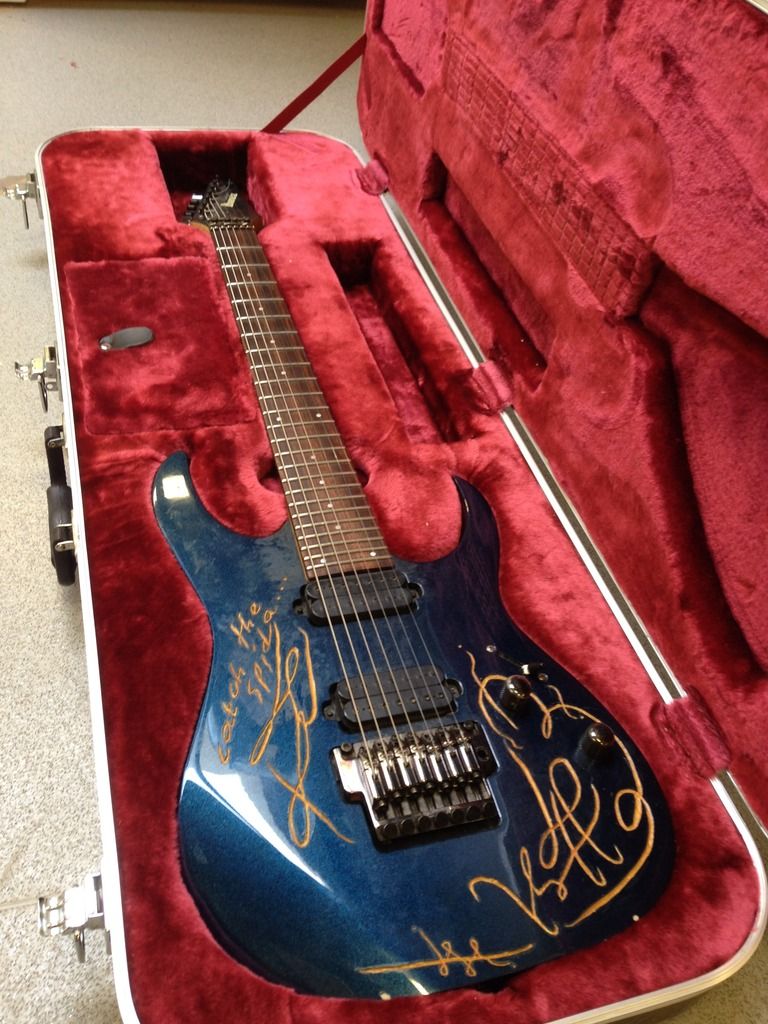 In general it's in pretty good condition, albeit dusty and a bit dirty in places. Frets are in good nick and everything works fine.
I'm not bothered by the body carvings because I bought this for the sake of putting on the spare UV body I have lying about. I also have a fresh Lo Pro sold to me by the lovely James :wub:
However, this body is only primed so I still need to get it sprayed and lacquered. The idea so far has been to do an obnoxious as fuck tribute to Morbid Angel's Domination, aka this but with 7 strings:

However, I'm not so sure because it is very garish and I may change my mind on how I feel about it later on. I'm also tempted to have it done in white to fit my usual aesthetic but that is a bit of a rut now :lol:
EGH, I'm indecisive, opinions please.