·
I have angered the Noodles
Discussion Starter
·
#1
·
VFE had a baby sale start this last week (his wife is just about due). So I was able to pick up this other version of the Ice Scream that I didn't have. Now this is hands down the best overdrive pedal I've ever used. It is incredible for boosting. The pink one is a higher gain version, and I haven't decided which I like better, but holy shit, they're both excellent. Super transparent, tons of tone shaping with the 3 extra mini pots its got.
They're a tad bit on the high side price wise new; $200 I think, but in my opinion totally worth it. There is even a dip switch on the inside to swap between 3 types of clipping.
I can understand the graphics being a turn off, but if you ever get a chance to plug into one of these, give it a try. Makes my V25 scream.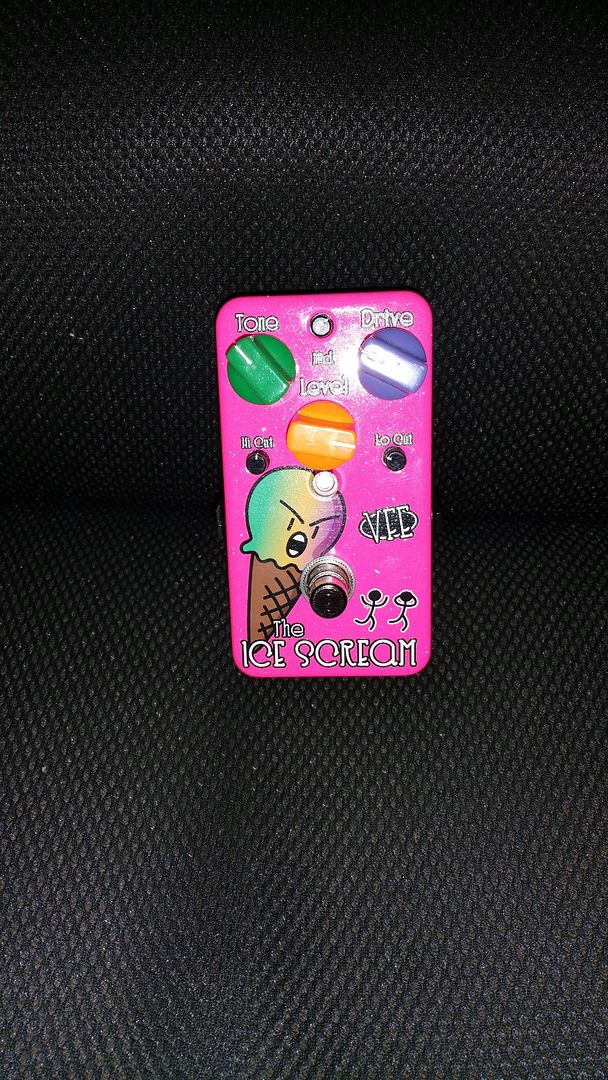 All 3 of my VFE pedals. They are supposed to be sparkly, but I can't take pictures for crap. I like his graphics, especially the Vomit Hound. :lol: