Discussion Starter
·
#1
·
Yep, I've bought yet another guitar :lol: I couldn't resist this one though, not at the price.
I was in the local Cash Converters (like a pawn shop with out the pawn option for those not native to the UK) and spotted this hanging on the wall. I've always had a bit of a soft spot for the Warlock as one was my first semi-decent guitar. This one grabbed my eye as the bridge says "Floyd Rose" and it's neck through. Then I looked at the price on the back and had to have it. £90!?!? I sold my old Bronze Warlock for more than that, and this is definitely a better instrument.
So, the plan is to fix it up and flog it for a profit. Well, I say fix it up, what I actually mean is put a set of strings on it and rebalance the bridge. Looks a bit sorry for itself with 5 strings.
What I don't know is the model. My first thought was NJ series, but this is Chinese and I've not heard of a Chinese NJ model. I've also never seen an NJ with a Floyd, only copies with ribbed bars. It's heavy, and the body wood that you can see through the screw holes looks like it might be mahogany, but I'm, not sure. The bridge says Floyd Rose, so I'm thinking it's most likely Ping or Schaller, but it would be a right result if it's the real deal. The sustain block is a decent sized bit of machined steel, not cast, and it has some US Pat no's engraved on it. It has the usual shit BC Rich pickups, and the electronics are stock and original. That's why I think it's not a real USA Floyd, who'd put one on a Chinese guitar without upgrading pickups too?
Anyway, a few pics, maybe someone can identify this for me?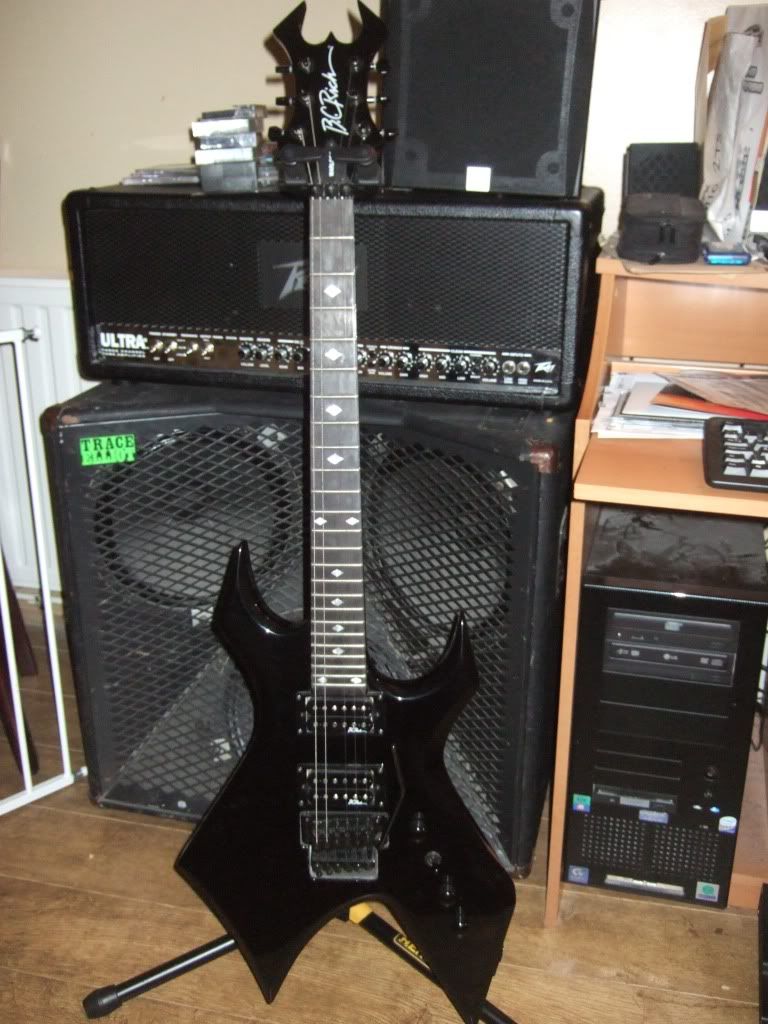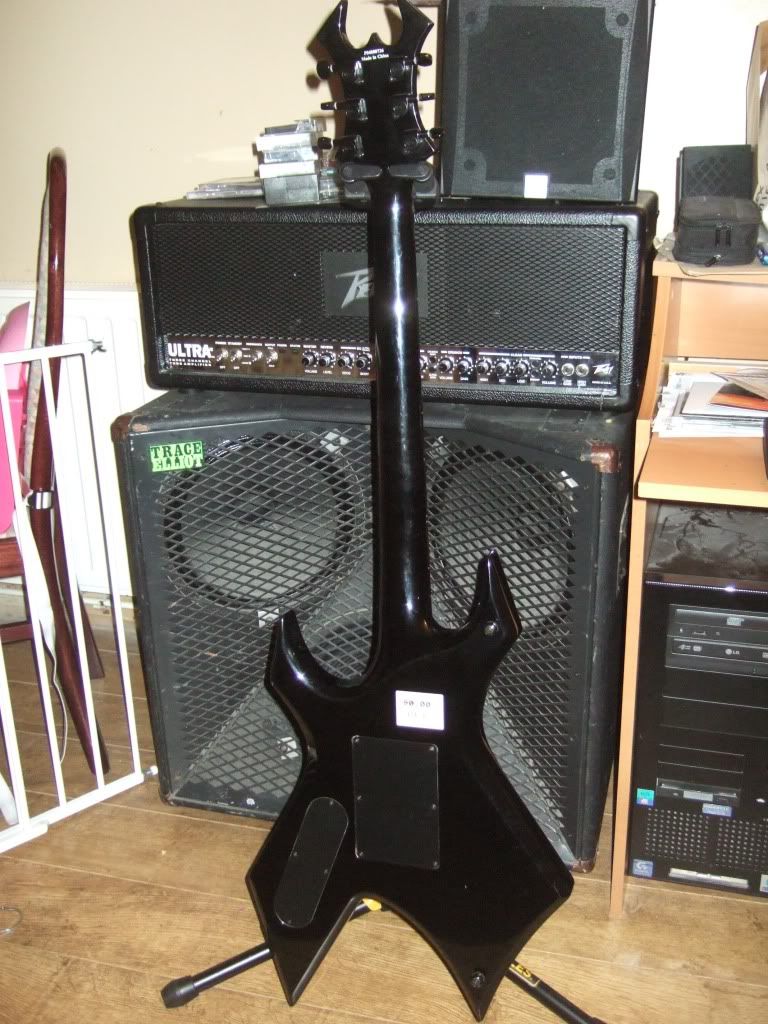 Yes, it really was £90!