Discussion Starter
·
#1
·
New rig day / new guitar day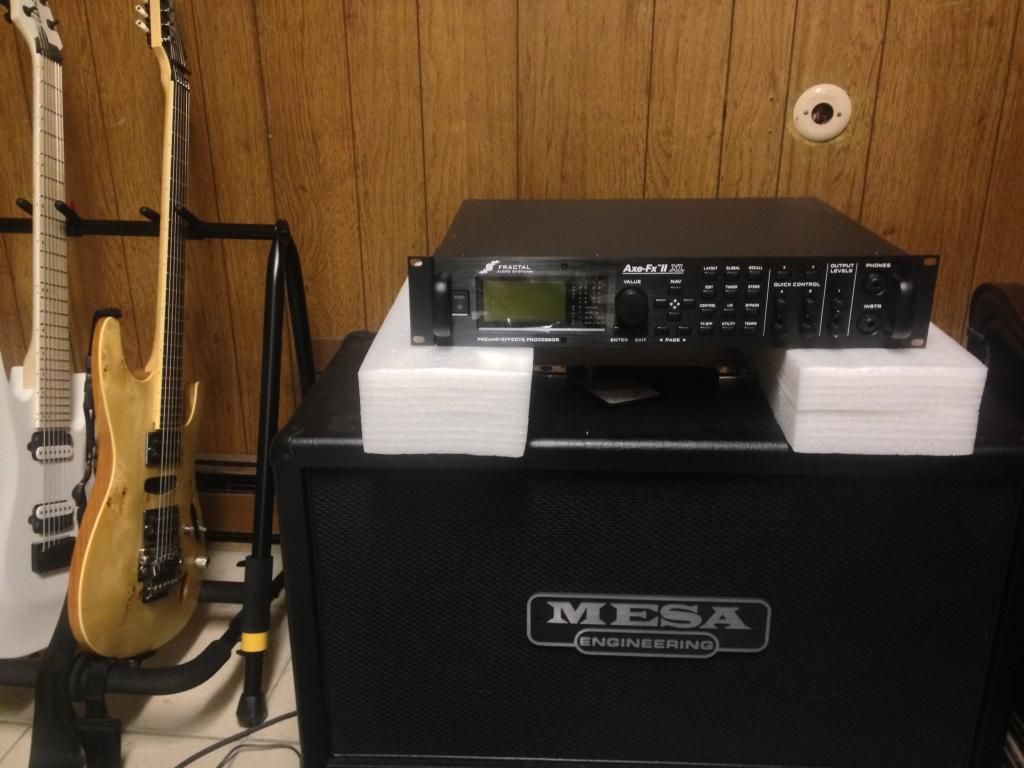 Finally got my AxeFxII! They only had the XL's in stock at the time I received my invite, and I had the extra scratch at the time so I went for it!
How does it sound? I don't know :rofl: ... No power amp, or any way to play it at the moment... But uh... It looks really nice! :lol:
USPS is dragging on my power amp, which I got a Matrix GT1000 2u in a trade, which should've been here today. Two day shipping from Grand Rapids to Chicago(3~hr drive) it was shipped out Tuesday morning. Awful. Not sure why I even got my hopes up.
Never again, USPS.
Anyways. I'll post a sound clip ASAP, it'll probably be some noodly soloy sloppy shit, or some core shit, or some tech-death. All of you know what an AxeFx sounds like, and my first clip probably won't be very well representable of it's potential :lol:
I also scored this sucker for $42, a Fender F-35 MIJ from '72-'81, if I'm informed correctly. It's the loudest acoustic I've ever played, it does need some TLC, though, well worth it. I have more fenders than Ibanez's/Jackson's! Ain't that some shit. I've been using Andy McKee, and DADF#AE tuning and having a ton of fun with that. They really make you think before you plant your left hand, and allow for some really pretty chords/melodies.