Discussion Starter
·
#1
·
I've got this tele body, and it'll be a while before I have a neck and parts for it, but I figure I can go ahead and figure out what I want to do with it. I like the natural look, but the alder is quite bland and has one glued on piece that is a darker. I just need some ideas of some cool finishes that I could possibly do with rattle cans (no paint equipment) and would not be hard to do. What if I bleached the wood and then stained it? Would that look cool? Never bleached wood before.
Here's the body in question: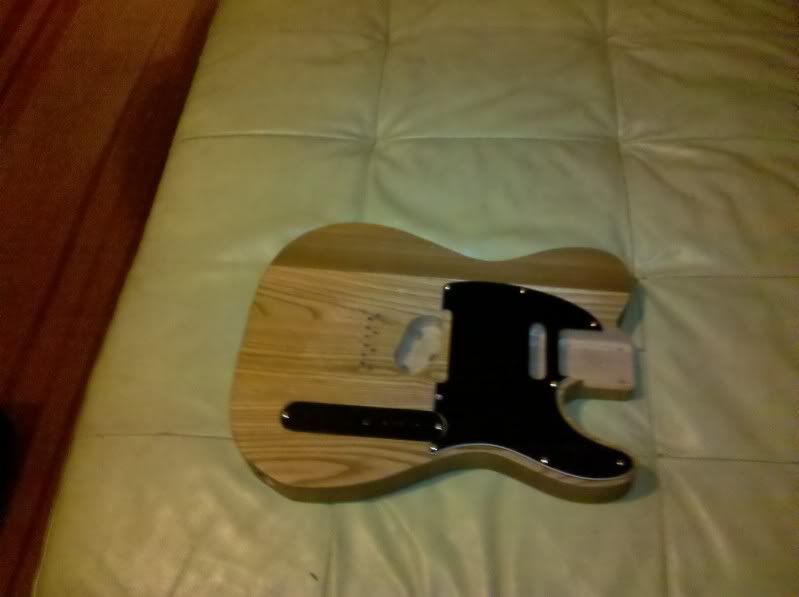 Also keep in mind it'll have a maple board, reversed headstock, and a slanted bridge humbucker by the time it is done.