Only have one picture, but will post more soon. The Rat is in basically new condition, i've used it in my basement, but its never been gigged. The morley has a few scratches, mainly on the bottom, but works perfectly. I don't have a power supply for either of these.
I've also got an SX P/J bass. Its white with black pickguard, and a rosewood board. I can't find any pictures but I will take some soon it has the old SX headstock, which IMO looks better than the new one. I bought it brand new and have barely played it. It does have a bit of a bow in the neck, which can be fixed. Doesn't have a scratch on it.
I'll list my Behringer flanger as well, but I don't think anyone wants it. It actually doesn't sound bad at all, I never use it due to the Lexicon/MIDI thing i've got going on now.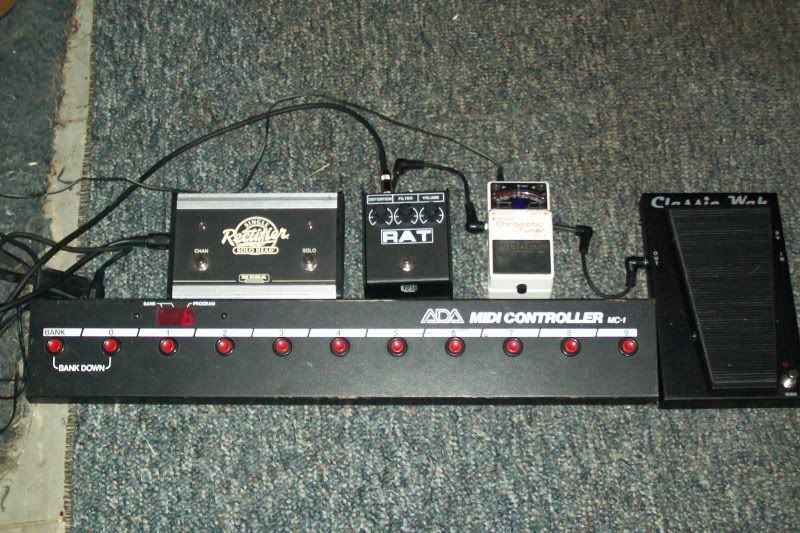 Rat -
$45
shipped
Morley -
$35
shipped
SX Bass -
$75
shipped
Behringer Flanger -
$25
shipped
(will post pictures of everything very soon! :yesway: )