Discussion Starter
·
#1
·
Got any Gas for production models? I mean like, the only thing youd change is pickups, straplocks etc. No refins, no refrets, no reverse this or trans rainbow that. Whatchu gas for?
RGT220A
:drool:
Gibby Les Paul Axcess
I REALLLLYYY Dig the iguana burst one lees looking at, but thats a one off. Short of that, a silverburst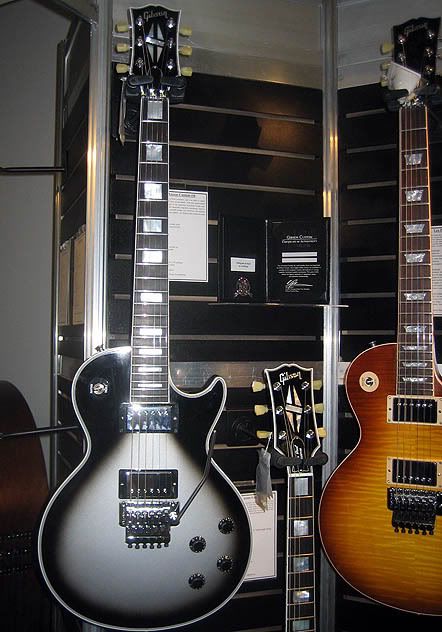 Fender 56NOS
The one the classic vibes are modeled after

Heritage H555
This one was jacksonorigamichris's
Cedar Parker Fly Artist
Green tea burst? cedar body? Zoe Deschanel chained ass up on a bed? Nom!
What do YOU want?