Discussion Starter
·
#1
·
A caveat up front: I'm not daft enough to believe that Randy's tone came out of his pickups. I'm also not really in search of his tone (mid-blasted boosted-to-fuck pissed-off Marshall), though it has certain pleasing aspects.
I was just intrigued by the new pups Gibson is putting into their Randy Rhoads Custom Les Paul (which is so pretty).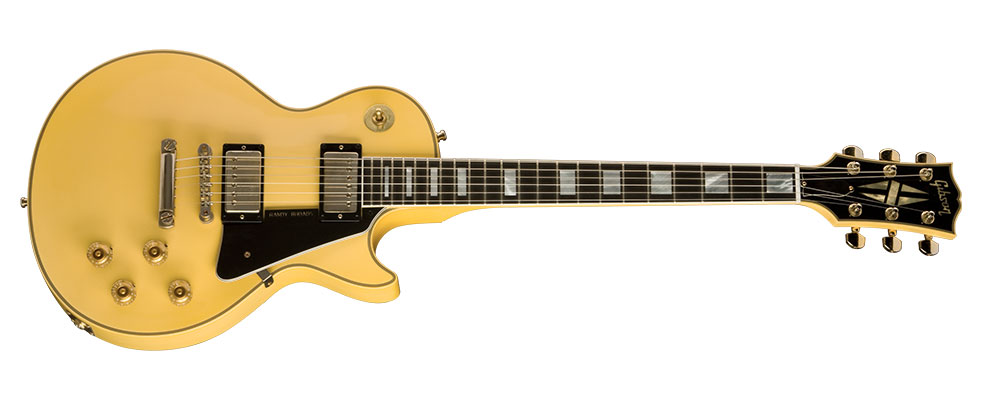 Gibson.com: Gibson Custom - Randy Rhoads Les Paul Custom Pickups and Electronics
Gibson website said:

The Randy Rhoads 1974 Les Paul Custom is equipped with a pair of Gibson Custom's new Super '74 Humbucker pickups, units designed to accurately replicate the sound of the Gibson humbuckers of the early to mid 1970s, beloved of countless rock legends. Both pickups are wound with 42 AWG wire and measure approximately 7.4k to 7.6k ohms, and both are wax potted to prevent microphonic squeal at high volume levels.

Gibson's Super '74 Humbuckers are made with genuine Alnico 3 magnets, just like many Gibson humbuckers of the early to mid '70s.

In the neck position, the Super '74 Humbucker provides a warm, creamy, vocal tone that excels at blues-rock and rock-ballad solos. In the bridge position, the Super '74 offers a cutting, edgy, aggressive sound, resulting in a screaming rock lead tone through a high-gain amplifier. Both positions offer outstanding sustain.
I know a few things about pickups, but the AlNiCo III choice intrigued me. I know that the higher flux your magnets are, all other things being equal, the crisper and punchier your attack is, along with I believe more bass response.
Is a III really just between II and IV? Or are there other differences? The BKP Rebel Yell uses IV's and sounds pretty damn sweet while still being a bit compressed and punchy.
Guess I just want to hear people's thoughts on these pickups, historical or performance oriented. AlNiCo III magnets are pretty rare in modern pickup designs, you see a lot of II, V and ceramic, and a few IVs. I don't know if you can outright buy them, but they might be a cool pickup.
EDIT: Some guy at GuitarGeek posted this: A3 < A2 < A4 < A5 < A8, and says that III's are the lowest output.