Discussion Starter
·
#1
·
I picked this up a few years ago with the intention of getting a neck made for it. I never ordered one! I also started stripping the finish but the weather turned worse and I didn't get around to getting the last of the paint and sealer off. It won't require much work to get the sanding done and it would be nearly ready for a refin. It looks better in person than in the pictures.
It comes with the hardware and stock pickups if you want them. I have played this guitar a few times with the neck from my RG7621 and it was pretty nice. I'm not a big Ibby fan though and am trying to fund a JP7 so this has to go.
I'm looking for €120 obo on this. If you want to trade, you can offer but cash is preferred.
I'm based in Ireland but I'd be willing to ship it as long as the buyer covers the cost.
I've done deals with Zerosignal and Chris9 on ss.org and have over 1k posts there. My eBay username is demeyes2010 but I don't use that account much so I only have a little feedback.
Pics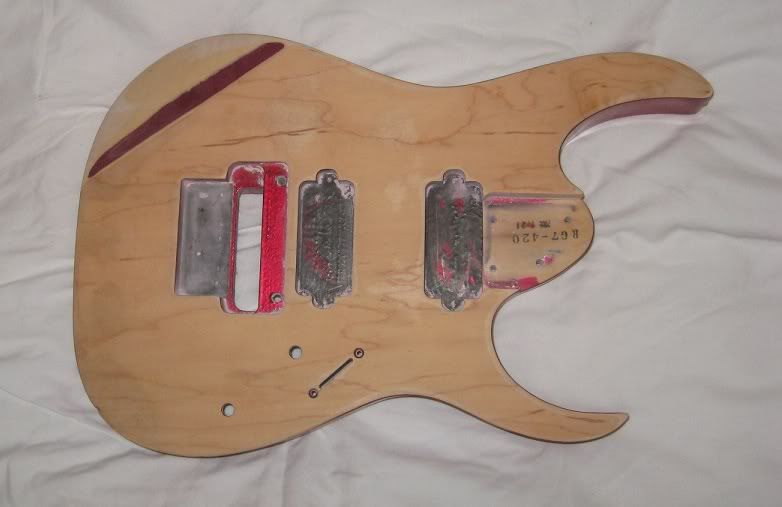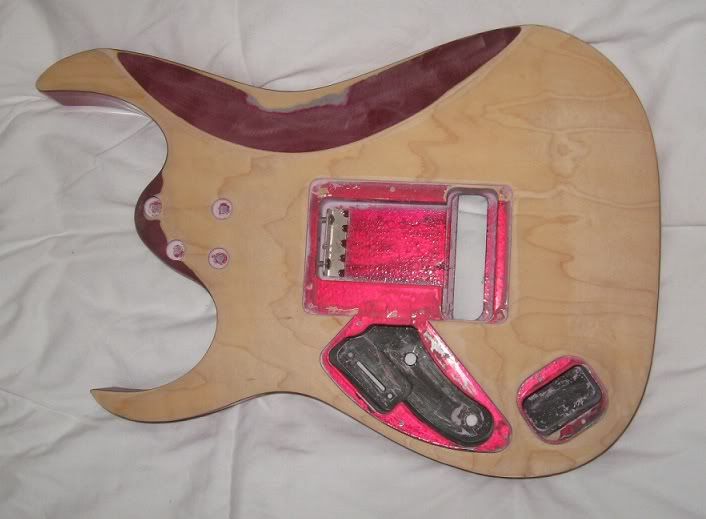 Here's one before I took it apart and sanded it. Those are the trem and pickups that will come with it.