Discussion Starter
•
#1
•
I went into a Circuit City near my house which is closing down, and came across something very cool that would suit my purposes perfectly for tidying up my rack a bit more.
So anyways, It looked like this in the back of my rack: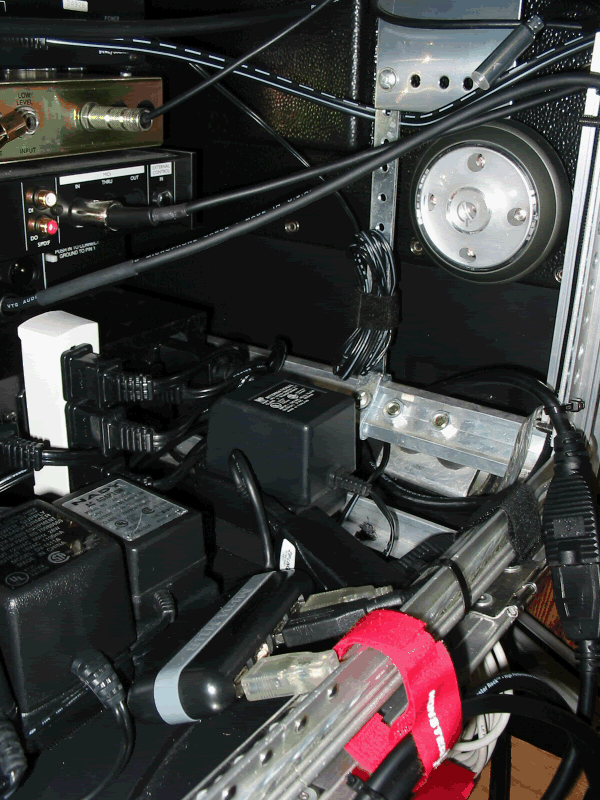 I recently had to buy a 3-outlet adapter to plug all my Dr. Ferd's wallwart removers into (Too many plugs, not enough outlets on the Furman).
And in order to power those cool sound activated multi-colored USB light bars that I have on the front of my rack rails, I have a wallplug-to-USB port adapter, with a 4 port USB hub plugged into it.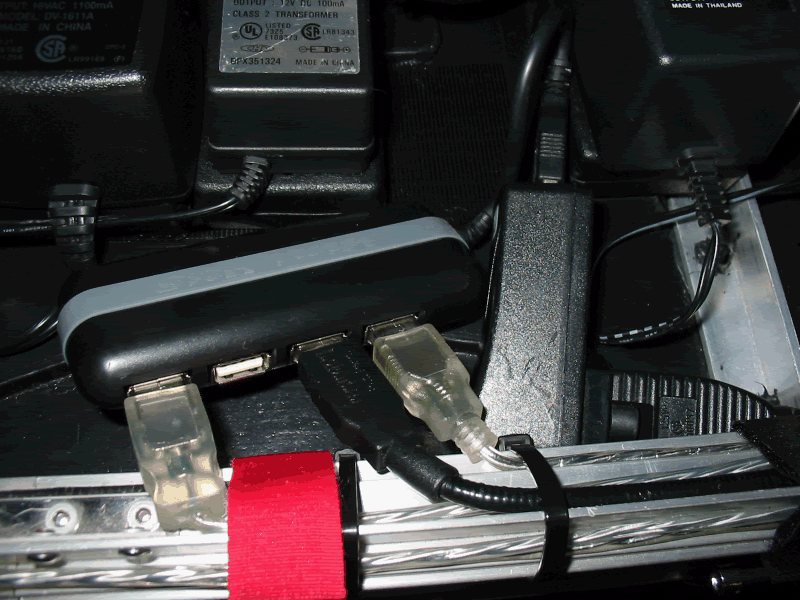 Well, that's a bit cluttered IMO. So I happened to come across this little gadget by Belkin, which was only $21 after discounts: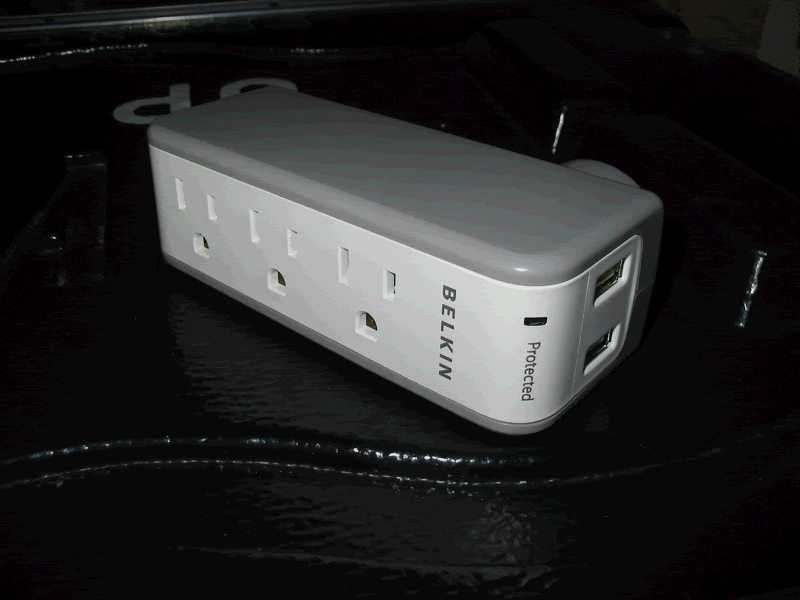 3 outlets, 2 USB
So I was able to replace all of this: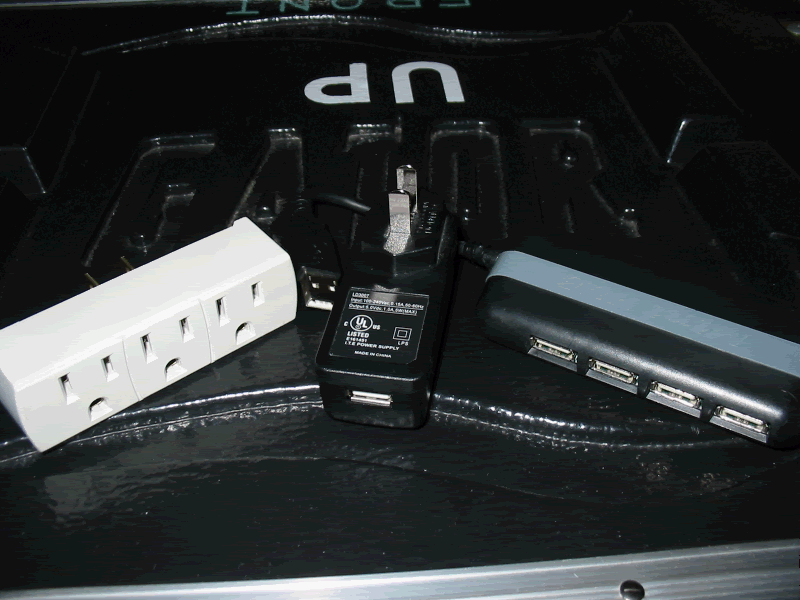 With this: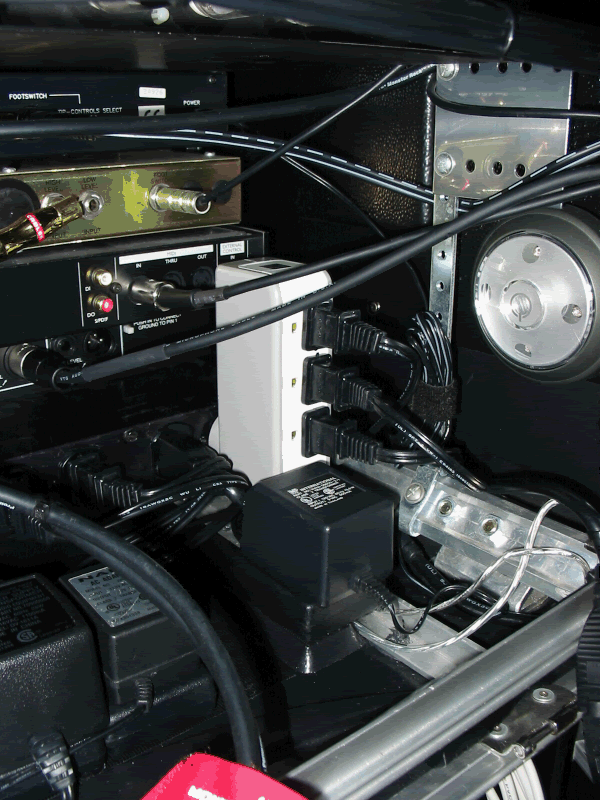 And now look how much cleaner the bottom of the rack is: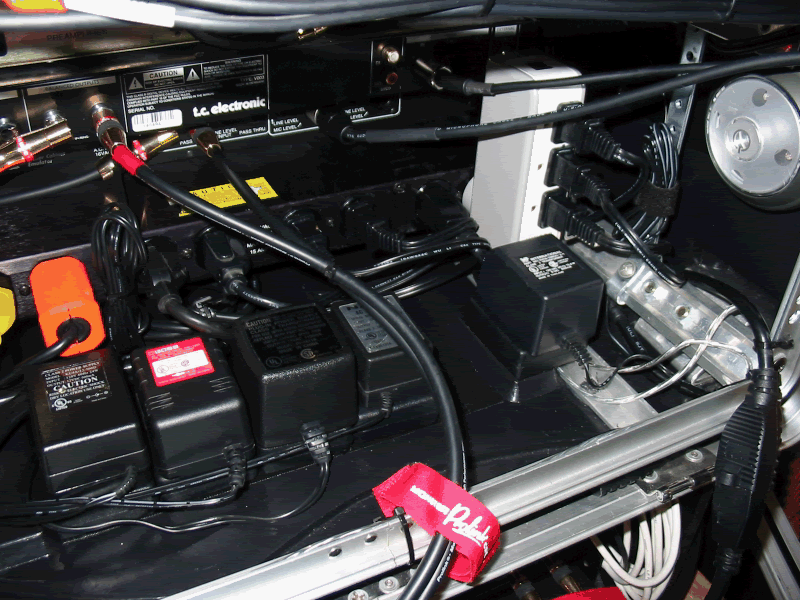 /fin.