Need funds for the next big thing! You guys know how it is. Asking $1700USD + shipping. Local pickup is welcome. This guitar has top-notch craftsmanship and attention to detail, and can produce most of the sounds used by a wide variety of players today. This guitar has gone against artist package PRS guitars, a few Gibsons including a les paul custom, and some other USA-built guitars. The only reason for this sale is because the physical design of the guitar simply does not get along with my body type as well as I had hoped.
Specs:
5A quilt maple top and headstock veneer
Ocean blue
2pc figured mahogany body
Tummy contour
No-heel heel (you WILL reach for 26th fret the first time - each person to try it has)
25.5 scale, 24 fret
3pc mahogany neck with purpleheart center
Figured ebony fretboard with offset abalone dots
Jumbo PLEK'd frets
1 volume 1 tone
5-way: bridge humbucker, both humbuckers, neck humbucker, neck bucker + bridge single coil, bridge single coil (working from top down, reverse of normal 5-way)
JS Moore chrome pickups - Black Widow Alnico 8 bridge, V-1 PAF-style neck
Recessed Gotoh tune-o-matic bridge
Sperzel USA Locking tuners
Bone nut
Gibson '59 neck profile minus 0.5mm at the nut, gets progressively flatter towards the heel due to the heel shape - great for beefy feel in the chord area, then shredtastic when you get to the 12th!
COA for Sims + JS Moore
PM me on here with any questions! Most of my references are on
www.guitarscanada.com/board
, with a couple at ss.org
Pics: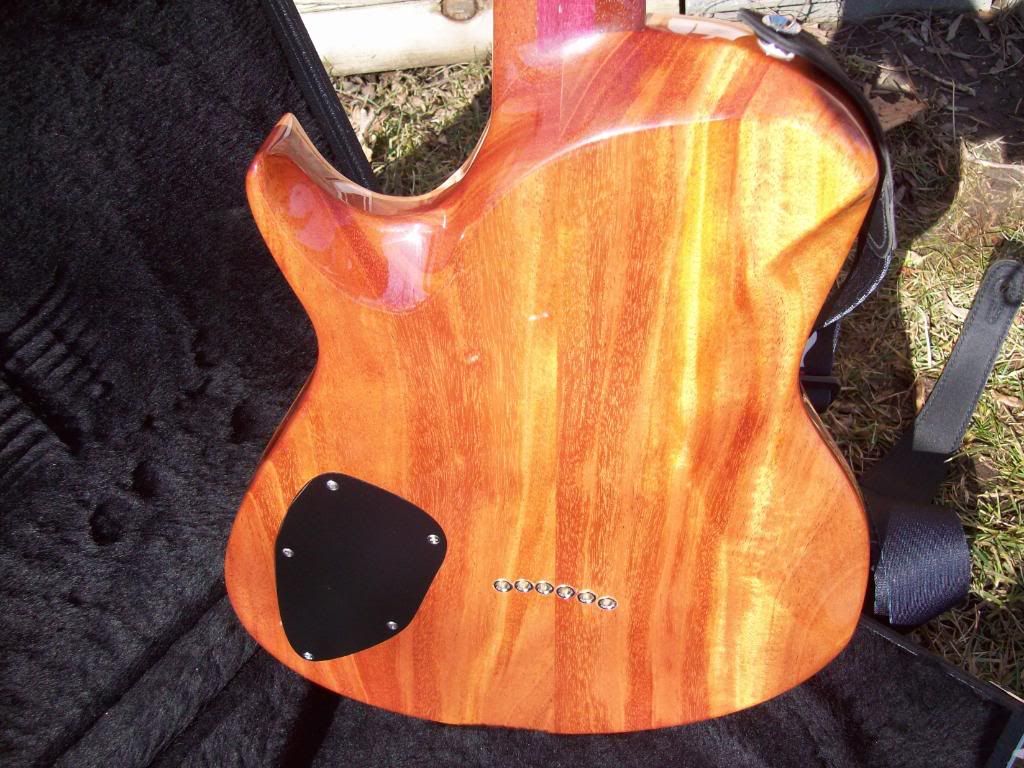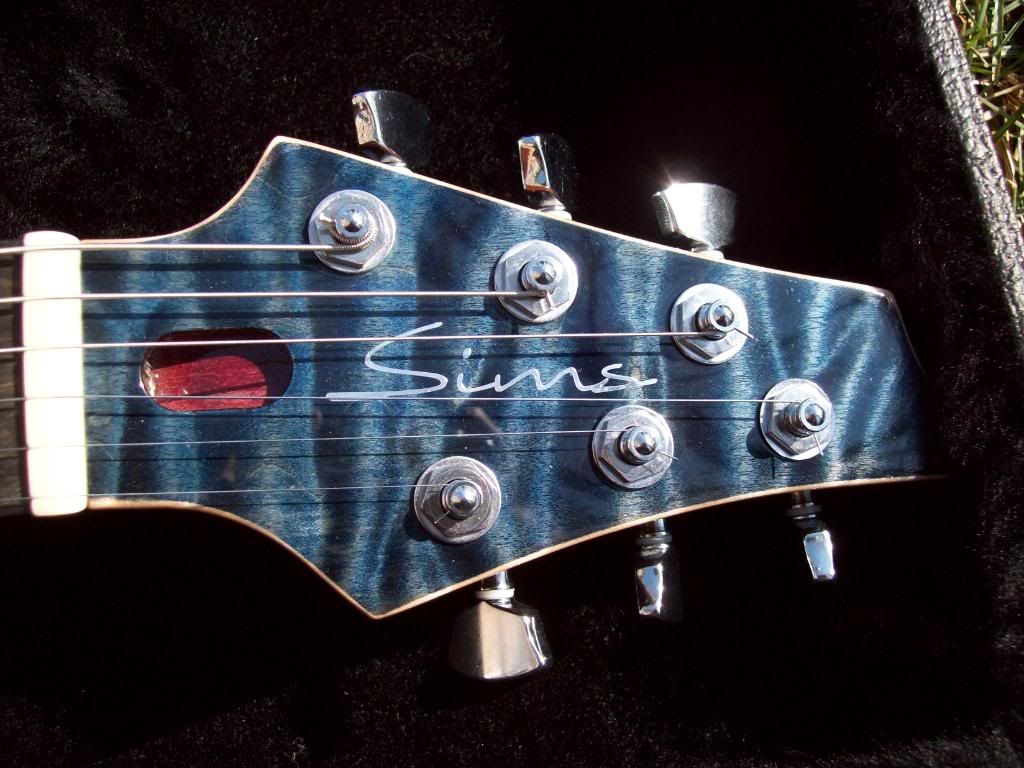 Clips:
http://www.metalguitarist.org/forum...cussion/19433-gear-day-buddas.html#post179251