Discussion Starter
·
#1
·
Well I got my new angelus and as it was a case queen, the frets were highly tarnished. Figured now would be a perfect time to do another how to. Make sure the fretboard is clean and dry, don't apply any lemon oil before doing the job or else nothing will stick.
Firstly, the materials;
Newspaper
Quality masking tape, do NOT skimp on cheap shit or else removing it will be a nightmare
A sharp razor or exacto knife
Steel wool, 0000/super fine grade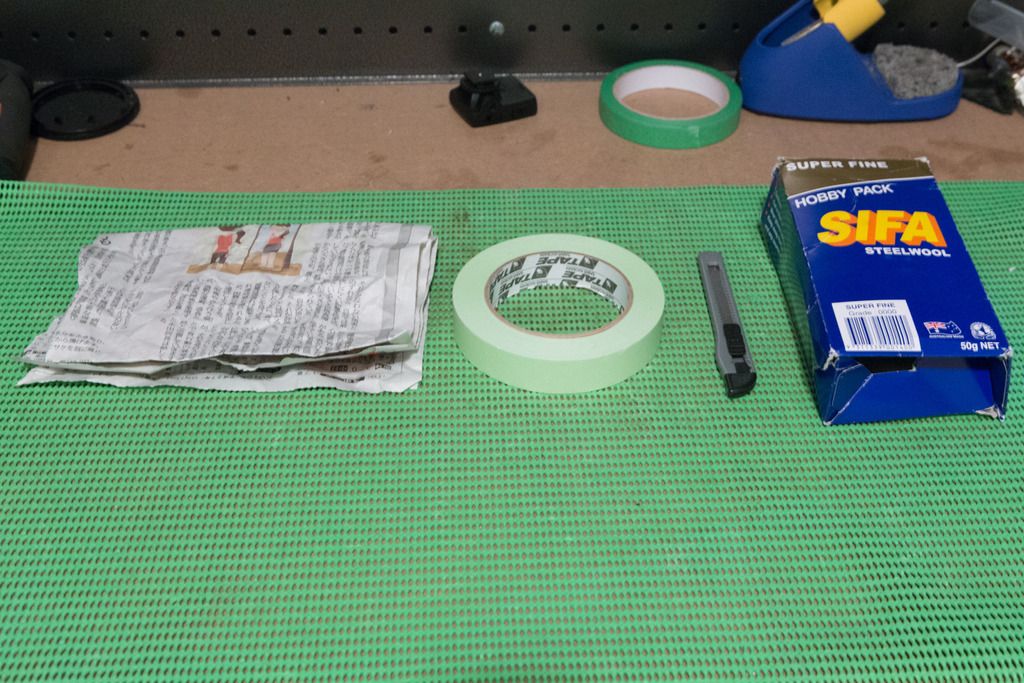 Before touching the fretboard, grab the newspaper and cut it to a size that will cover your pickups with some overhang. Use the masking tape to secure the newspaper to the body so nothing can get into it. This is important as it'll prevent you having to spend ages getting iron filings out of your pickups.
Start from your first fret and apply masking tape to the fretboard going up to the very bottom of the fret. On the first few frets you'll need to use two pieces and just overlap them. Once you get a few frets in, the masking tape will be wider than the space. To make it easier, fold the tape over with the sticky side on the outside.
Place the edge of the tape against the fret and push down toward the other fret until it meets it.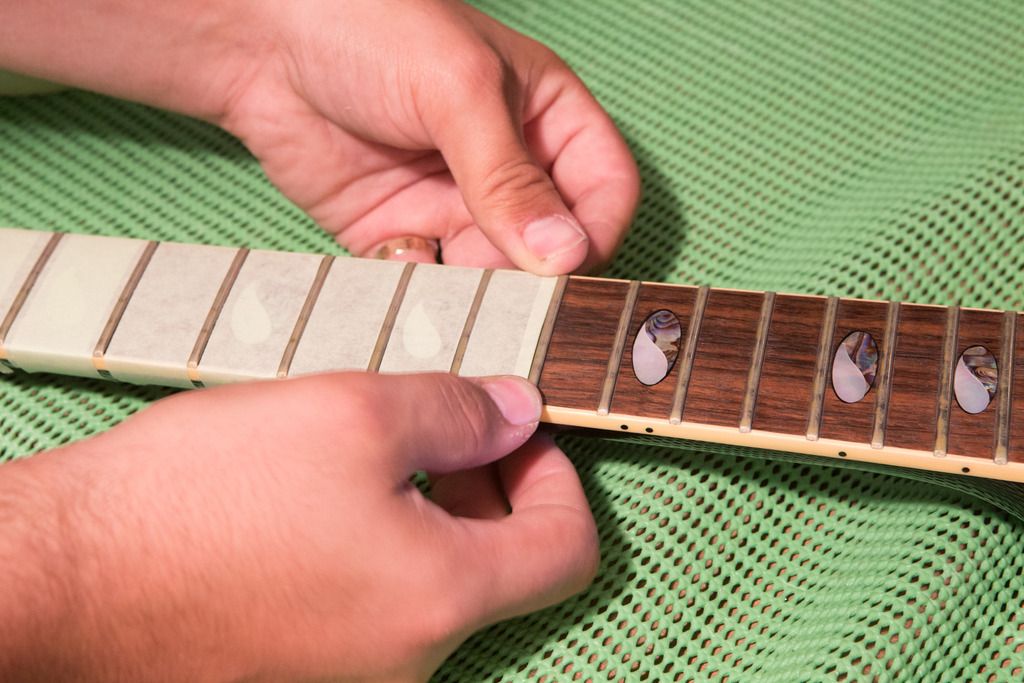 With the excess. grab your knife and cut it off. Point the tip of the blade into the point where the fret and board meet and cut carefully to avoid jumping the blade and scratching the fret or the board. Remove the excess tape.
Grab a ball of the steel wool and with a moderate pressure, polish the fret across the width of the board until it shines. Move down the board until all the frets are cleaned.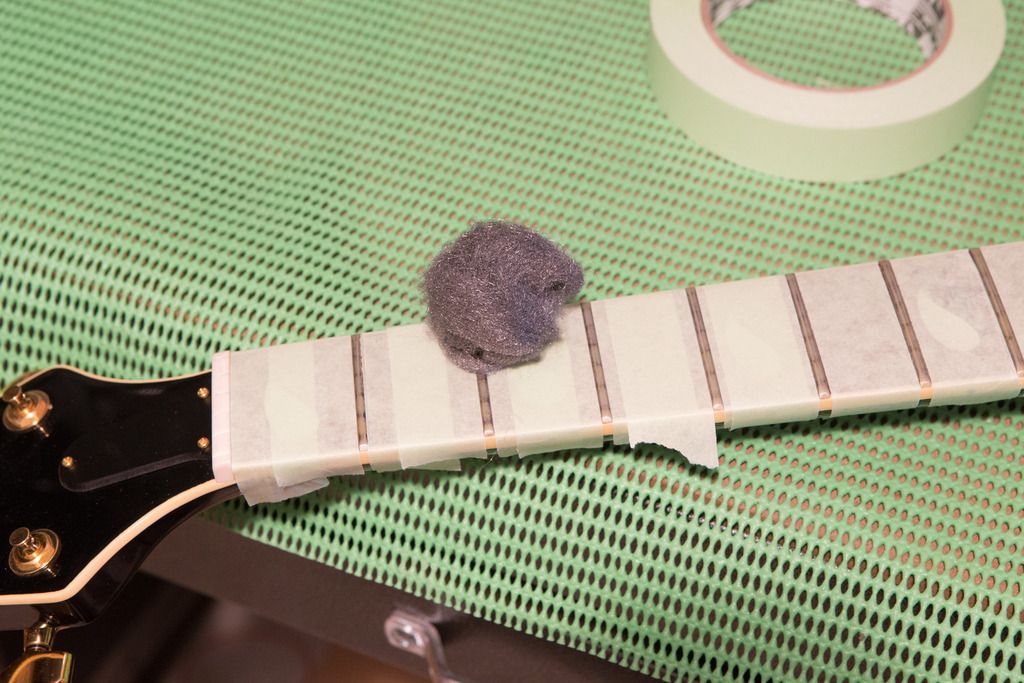 As you can see, it makes a hell of a difference. Once the tarnish is gone, bends will be smoother, moving along the board easier and the guitar will look a hell of a lot better.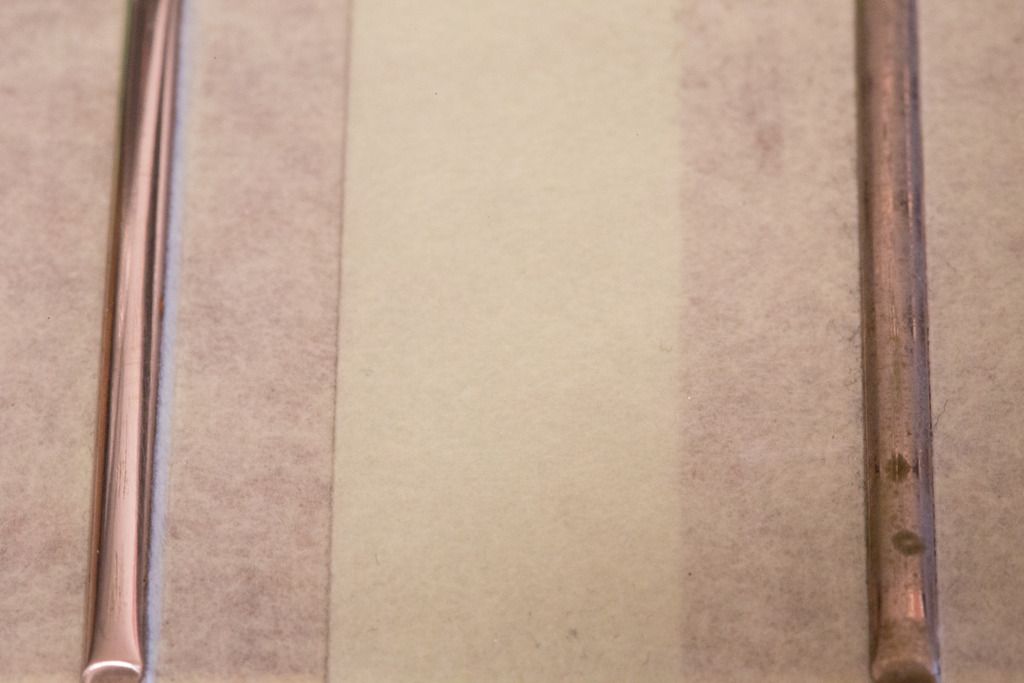 As you can see, this is why we cover the pickups. Those iron filings are attracted to the poles in the pickups and by having them covered, all you have to do is put the tape you pull off the fret board onto the newspaper and the filings won't be going anywhere when you remove it.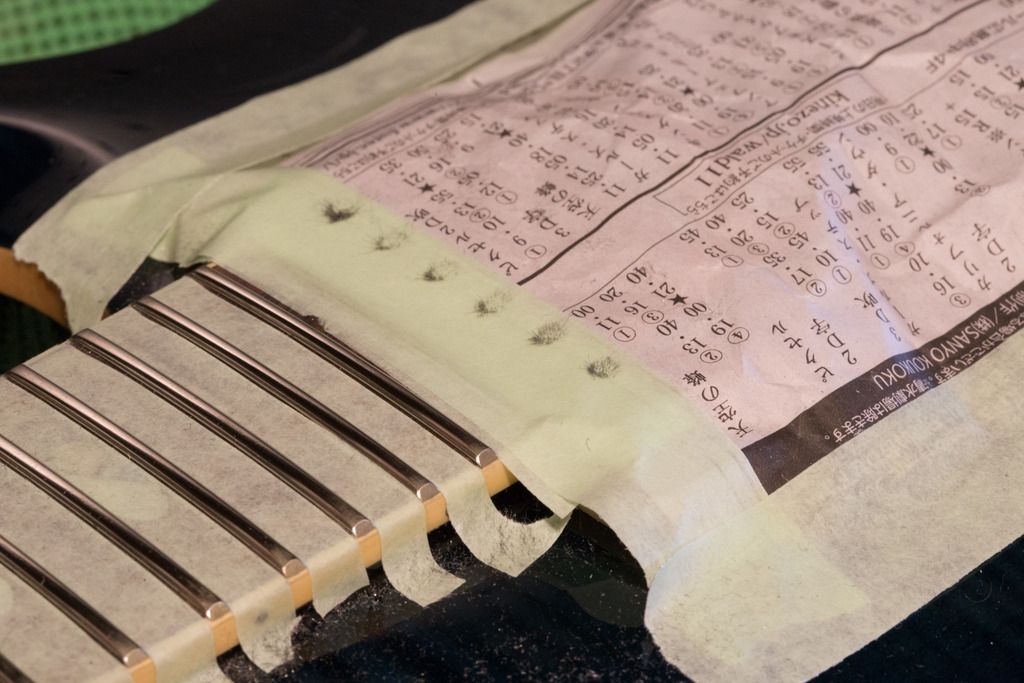 Take your time, getting the tape done correctly is the longest part. When you're done, give your fret board an oil and get to playing!