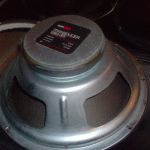 5
I'm moving soon and need to unload my Sunn 4x12 cabinet. It's in good condition-manufactured in the late 1970s. It still has the original speakers and they still rip-there is tons of low end, and they handle high gain very well with little breakup at medium-high volumes. These have also been known to be used as bass cabinets, again because of the insane low end. The only flaws are rips and scuffs in the tolex-these are only aesthetic blemishes, though. Not bad for a 30+ year old cab. It comes with heavy duty recessed handles and casters.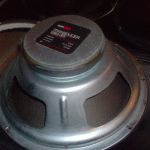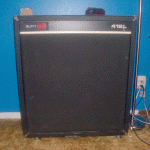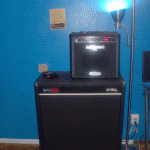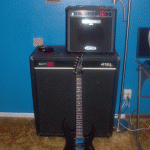 Tech specs-160w, 8ohm, 412L (front loaded/straight cab)
What I need-any
2x12 cabinet
. I'm moving soon, and unfortunately the Sunn won't fit in my car, and there's no way I'm taking it 2000 miles across the country hanging out of my trunk. I'm open to offers on anything, really, but something with V30s or Eminence Legends would be preferred. I'm located in Mequon, WI-I'll ship this cab at your expense.
Feedback:
Heatware
Head-Fi
ebay