Discussion Starter
·
#1
·
Time to gut the entire fucking thing :lol:
Fuck yo SEATS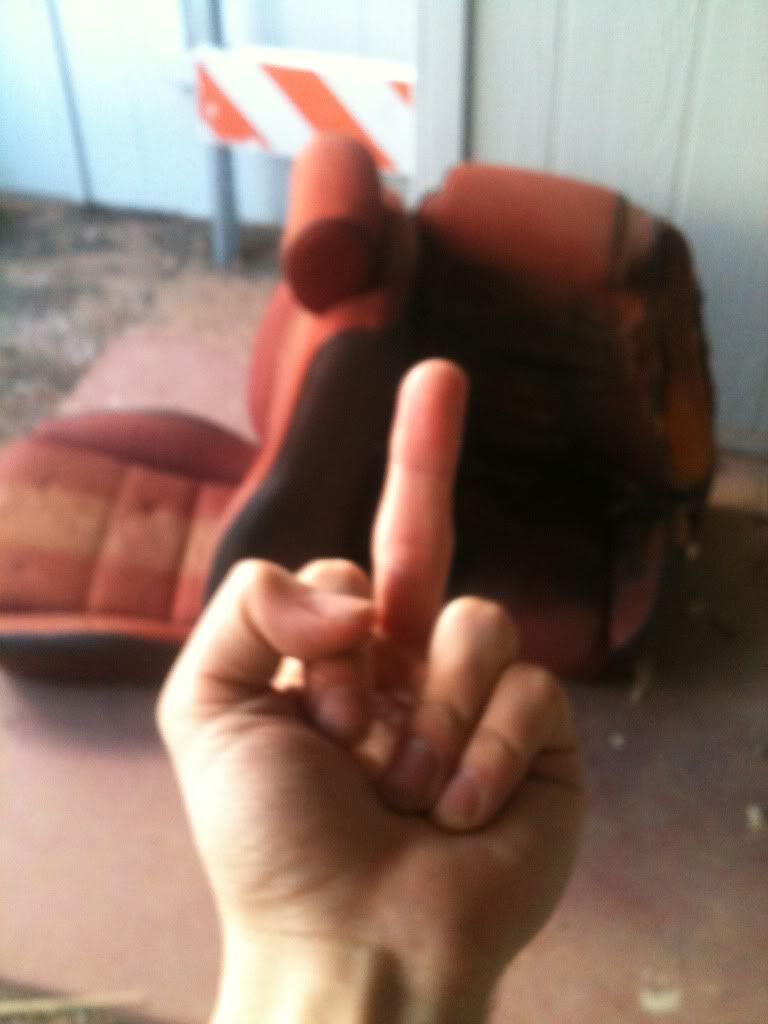 its an 83 GSL, and the motor is in pretty solid shape, although i might rebuild it soon, just for piece of mind. Doesnt seem to need it at all though, but its got a LOT of original miles (read close to 200k :lol
Its been hanging at the mechanics yard waiting for a free carb rebuild, but he was taking his sweet ass time with it, so i just brought it home, and hes bringin the rebuilt carb over sunday to plop it in.
Im havin a blast trying to find replacement interior shit, but the girlfriend really doesnt seem to want to drive it after the long wait, so i may just gut it and leave it for my own, i dont mind the noise. Were grabbing an accord or something like that for her anyways.
shell is ALMOST rust free, and none of it is bad enough to be an issue yet, so i can take care of it now.
bumpers are nasty though, and the front plastic one is a bit rotten, so im trying to find a slightly more modern body kit that doesnt look all super riced out, but all the less expensive ones are like 2 fast 2 fuckingdumb :/
THE PROJECT BEGINS THOUGH NOW :scream: