I propose that, aside from having the ampsim thread, that we also have a thread for free (or cheap or whatever) vst or other plugins.
I'll start.
First of all, of course we have
Stillwell Audio
, who have a mishmash of different plugins that are already ridiculously cheap, but even CHEAPER if you use them for Reaper! How great is that? The ones that I use a lot are:
The Bombardier Buss Compressor
The Vibe EQ
The 1973 EQ
There's a ton of them. You really can't go wrong, and if you want, they have unrestricted demos of every plugin! Check em out if you haven't!
There's also the
Antress
plugins. There's a couple different series of these plugins: the general plugins, modelling edition, and special edition. I haven't played around with them too much, but the modelling edition plugins are kinda cool. They are modeled after older rack units, such as:
Seventh Sign (based off of the 1176LN Compressor)
Fire chainer (Fairchild 660)
Black Dragon (Pultec EQP-1A Program Equalizer)
Pretty cool stuff. Give em a go.
Another set are the Bootsy effects from
Variety of Sound
. Again, a nice little set of a bunch of different plugins. I really like to use the Boot EQ mkII on synths and sometimes vocals. You can get a nice, but subtle warm sound out of it.
Here's the
Kjaerhus Audio Classic Series
plugins. There's a couple other plugins on that page, but I've only ever tried the Kjaerhus ones. for being free, they're pretty good. And also, like the website says, the limiter is pretty solid for mastering. I tend to use Ozone (not free or cheap :lol
, but if I'm writing music for a movie or something, and not recording a big rock CD, I tend to just throw the Kjaerhus limiter on the master bus. Pretty solid.
Quick little mention to the
Nebula3 Free plugin
. I haven't tried it yet, but supposedly it's supposed to be pretty beastly for a free programs. What I've gathered is that it's supposed to emulated different types of hardware. Pretty interesting stuff.
Then there's the
GVST
plugins. These don't look like much, but they seem to be pretty powerful. You can pretty much get a little of everything from this bundle, including:
a ducking delay: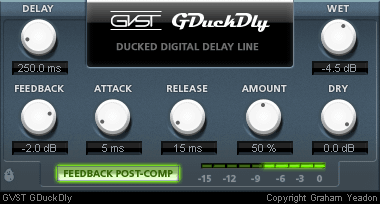 a multiband compressor (my favorite type of plugin ever):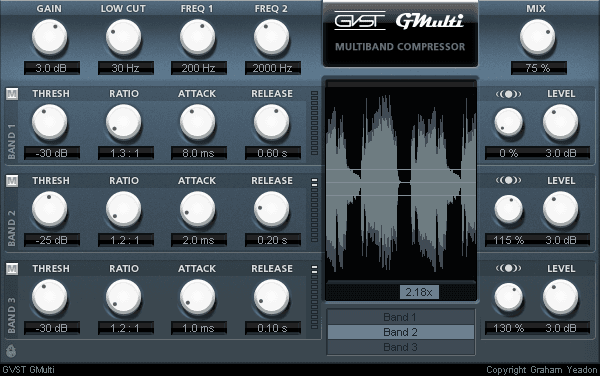 pitch correction:
a synth: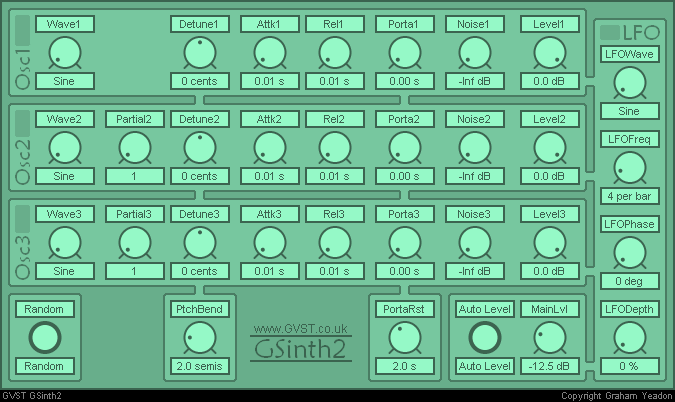 and granular resynthesis!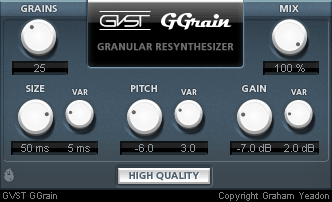 And of course, if you don't use Reaper, but use VSTs, download the shit out of the
ReaPlugs
. Pretty simple things, but amazing for the plugins that come with a cheap DAW like Reaper. Personal favorites are:
the ReaComp, which you can use for side-chaining and all of that fun stuff!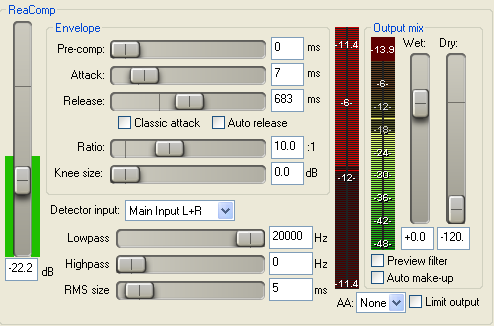 ReaXcomp, a multiband compressor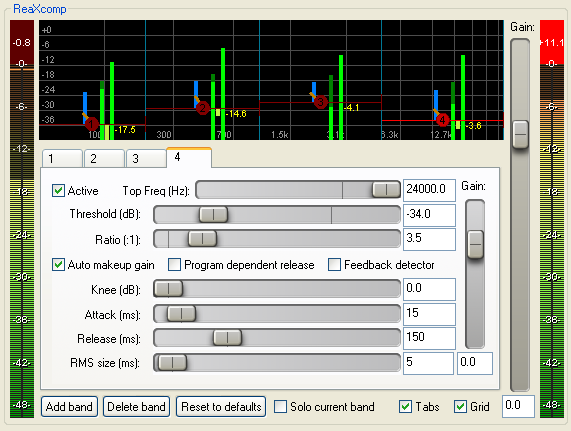 ReaFIR, which can be used for EQ, compressor, and can be used to filter out unwanted noise!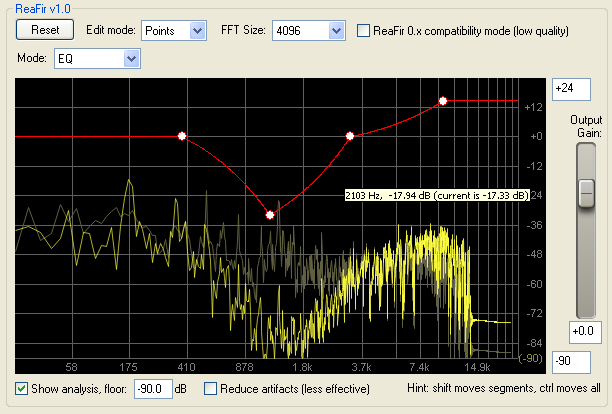 If anyone has anymore to add, let me know and I can just add them into the OP.
:cheers: