Discussion Starter
·
#1
·
Some of you may remember the RG2020X I got earlier this year...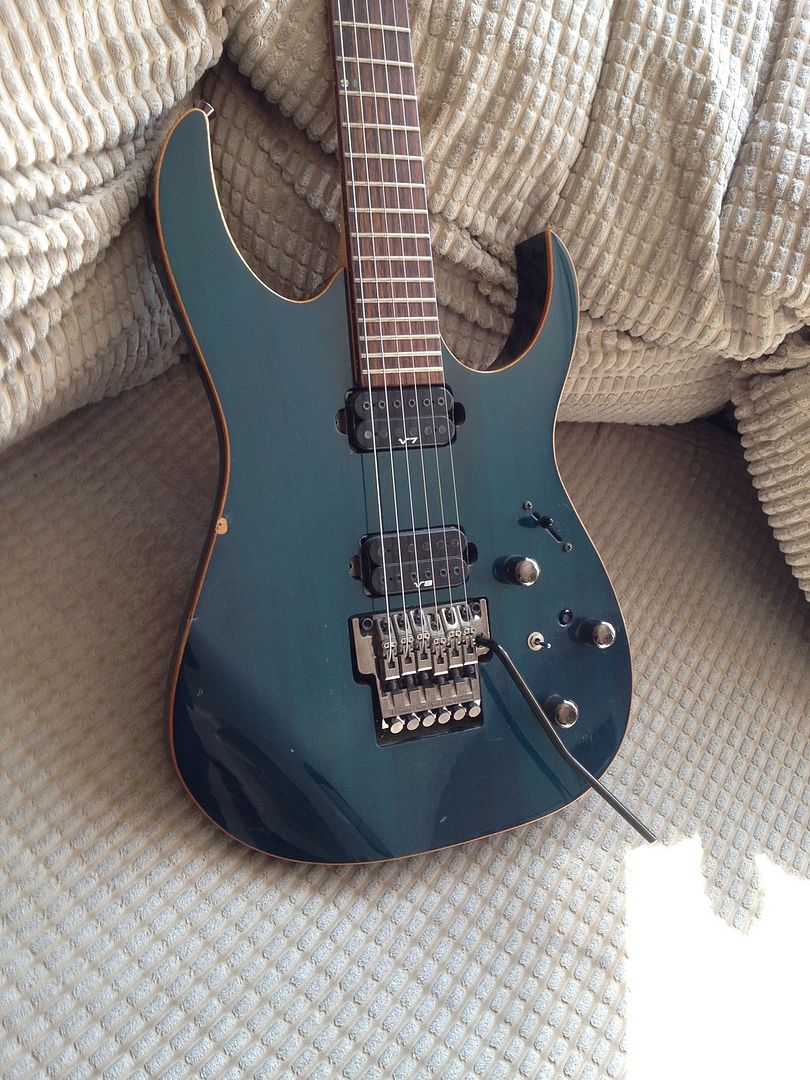 Well, I don't think I included this in the NGD thread, but upon arrival, I found that it was a different guitar than the one pictured, still in a similar (if not slightly worse) condition but with a better bridge. At £350 I wasn't really bothered since it sounds great and communicating this to the seller would have been a pain in the arse anyway.
However, despite being an MIJ Ibanez, the neck pocket is a gappy mess, causing a lot of tuning instability so even though I tried to tame the issue with masking tape, it wasn't a great success.
Since then, it has just continued to go downhill, with one of the bridge posts refusing to move, the top of it broke off, making it no longer adjustable. Plus, the finish is incredibly delicate and as careful as I am with it, it scratches and chips very easily.
Yes, I do have new studs and posts which I plan on installing soon-ish but the whole guitar just feels like junk to me and since there's no point in selling it as the condition would leave the value very low, I've had this idea.
Some may know I study guitar making so I know the ins and outs of working with guitars so I've thought of replacing the studs, stringing it up again to work out how to fix the neck pocket correctly, sorting all of that out (probably with veneer), then stripping the whole thing down, stripping the finish, either getting it refinished or refinishing it myself (depending on how confident I'd be at that) and then reassembling, but with different pickups. Thoughts?