Discussion Starter
·
#1
·
Since going in for my beloved Daemoness 7...
(you know the one, with the water droplet that I love flashing about.....this one: )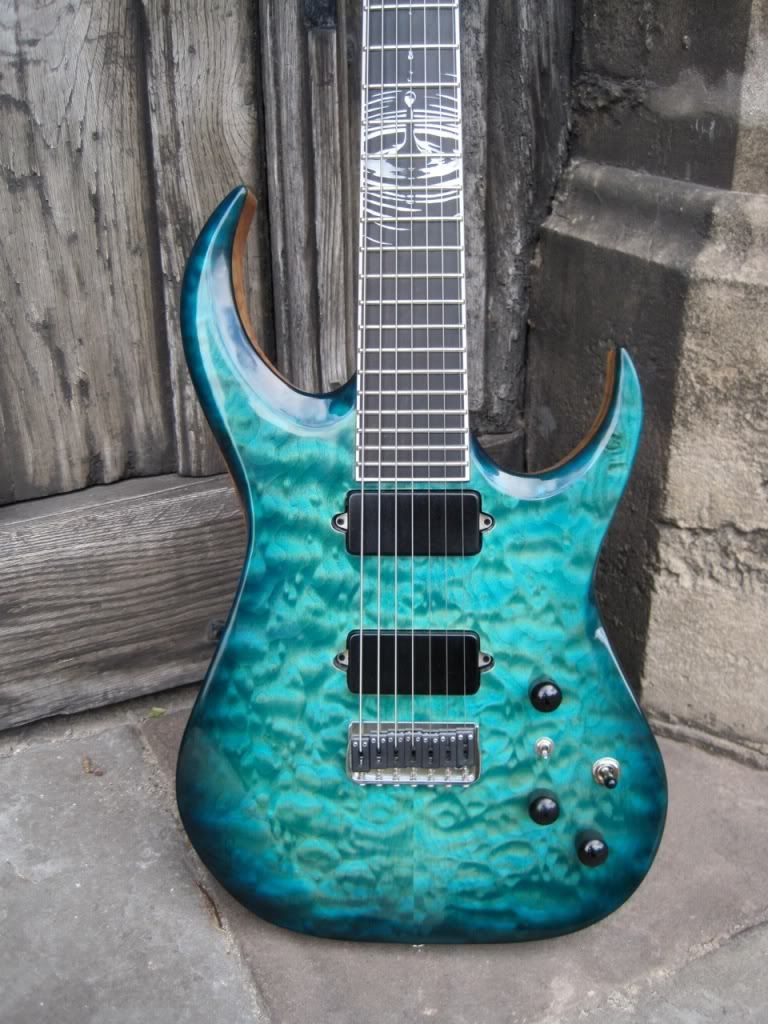 ...I spent a lot of time in Tom Waghorn's workshop. Dylan was Tom Waghorn's apprentice back in the day, though Dyl is now setup elsewhere in Daemoness HQ, and as you all know, doing fantastic things. So I drop by all the time and drink tea and just check out what's going on really, continually fantasising about owning one of Tom's truly stunning instruments. So, much in the same manner I did with the Daemoness, I started planning out my fantasy and fleshing out hardware and inlay ideas and so forth. And then I just started playing around with the idea and talked to Tom about it where we went into some detail. Many cups of tea later I was 100% all in. So I went and worked my bum off at my shite part time job and sold some stuff.
So, here's the first mockup
We're still finalising the inlay design at the moment, but it's working around my design here: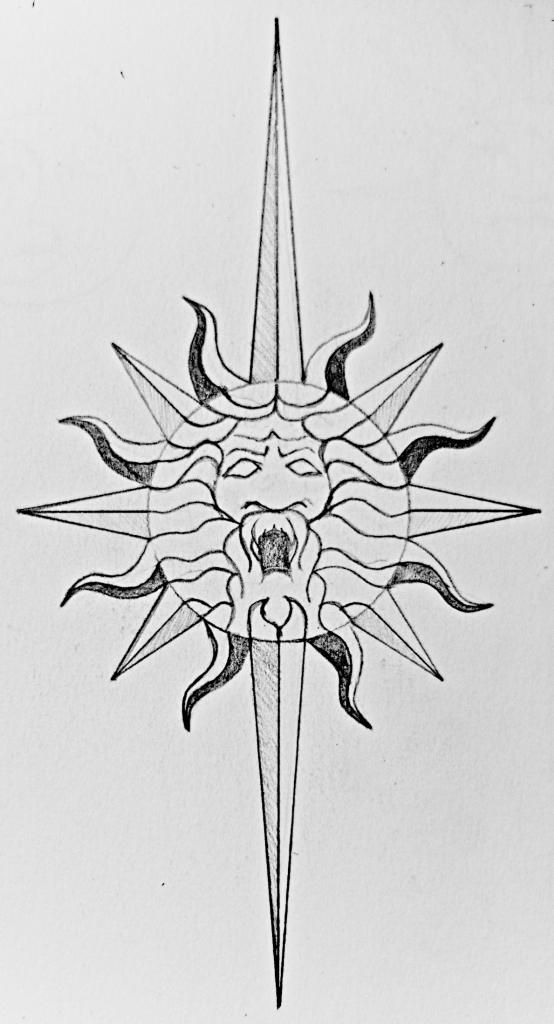 The shaded in parts will be in natural abalone and the rest in MOP. It will obviously be a lot smaller than that, but Tom's inlay work is astounding, so the final result will be a lot more visually stunning than my rather ham fisted drawing abilities might suggest.
Anyway, some specs:
-Chambered Semi Hollow with one top contemporary/classic F hole
-Modified Sauria Body shape with a gentle violin carve
-Bookmatched Flame Maple Top
-Black Limba Body
-5 piece FM/Wenge/FM/Wenge/FM neck
-Ziricote Fretboard
-Front and back Ziricote faced headstock
-Classic style Waghorn logo
-Pigtail Wraparound Bridge (with Graphtech saddles)
-Bare Knuckle Mule Bridge and Mississippi Queen P90 Neck
-Glow in the dark side dots, not fret markers though, just the inlay on the 12th
-Earvana Intonation Compensated Nut
-Various Combinations of cream bindings and scraped maple bindings
-Gold Gotoh 510Z 21:1 ratio tuners with Ebony Buttons
-550k Bare Knuckle Volume pot (no tone pot though, I never use them)
There are lots of little details I forget. But it will all be natural finish but with a Smokey, Matte finished Tobacco Burst top akin to this: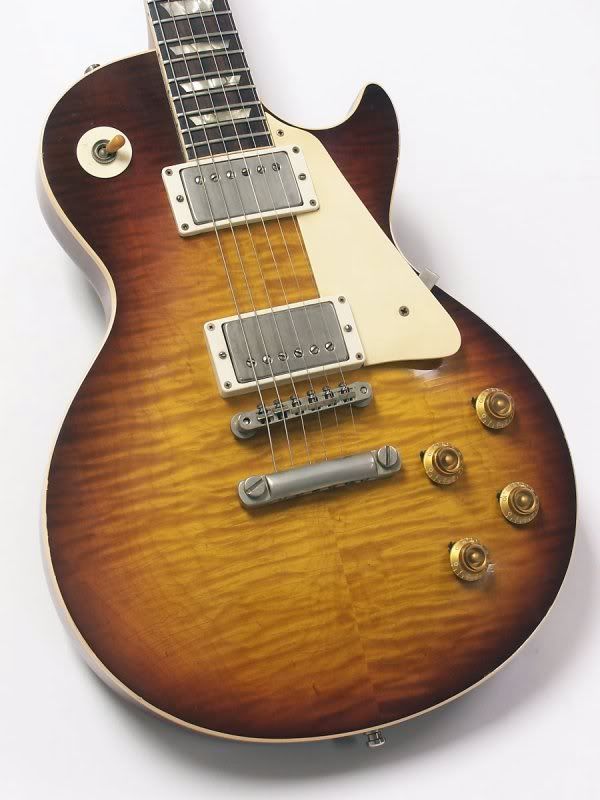 Aaaaand I went back to the workshop today. We drank tea like civilised English people, and then Tom showed me his wood: (No, not like that....but these: )
Here's the Black Limba is it will be seen from the back (obviously it will look a lot more super amazing when it has been oiled and finished)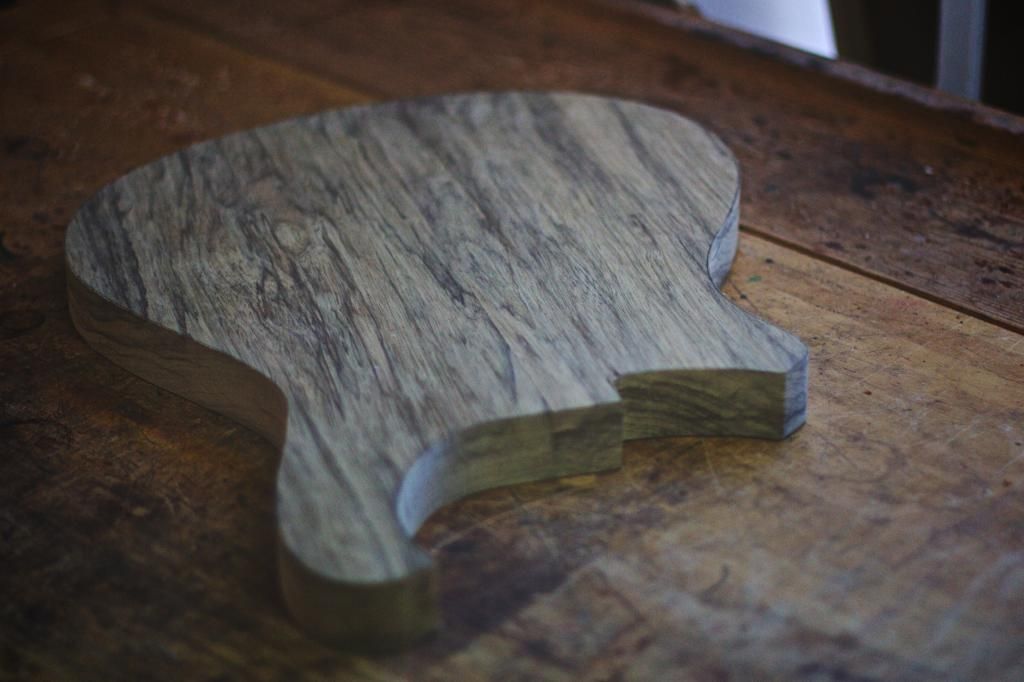 And here's the top, again without oil and dye and finishing you can't really see the lovely flame on it: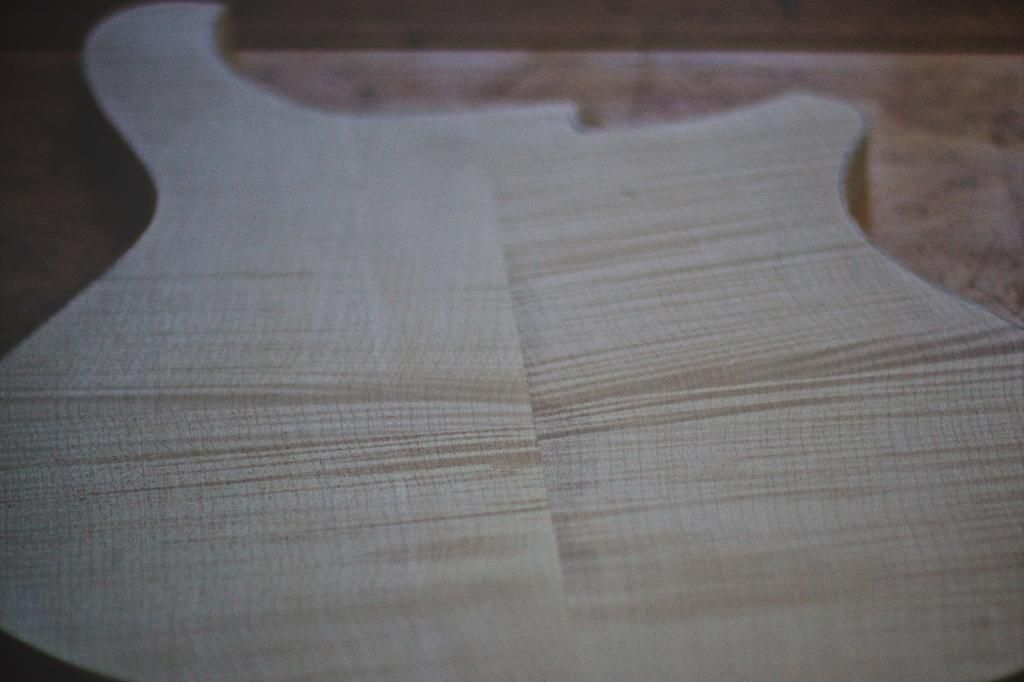 Bit of a booty shot: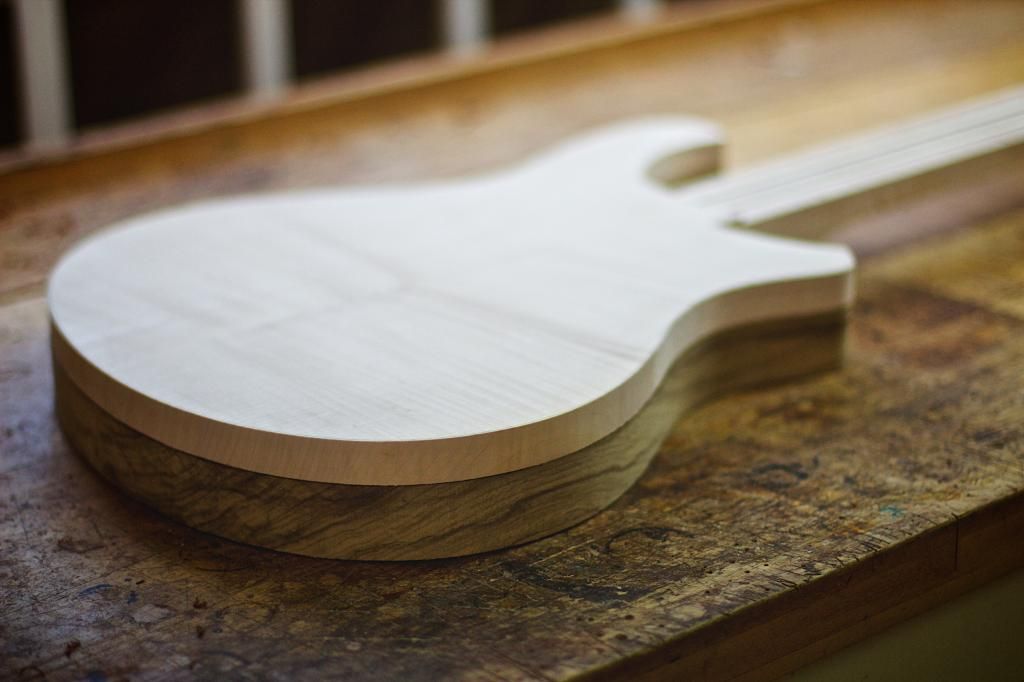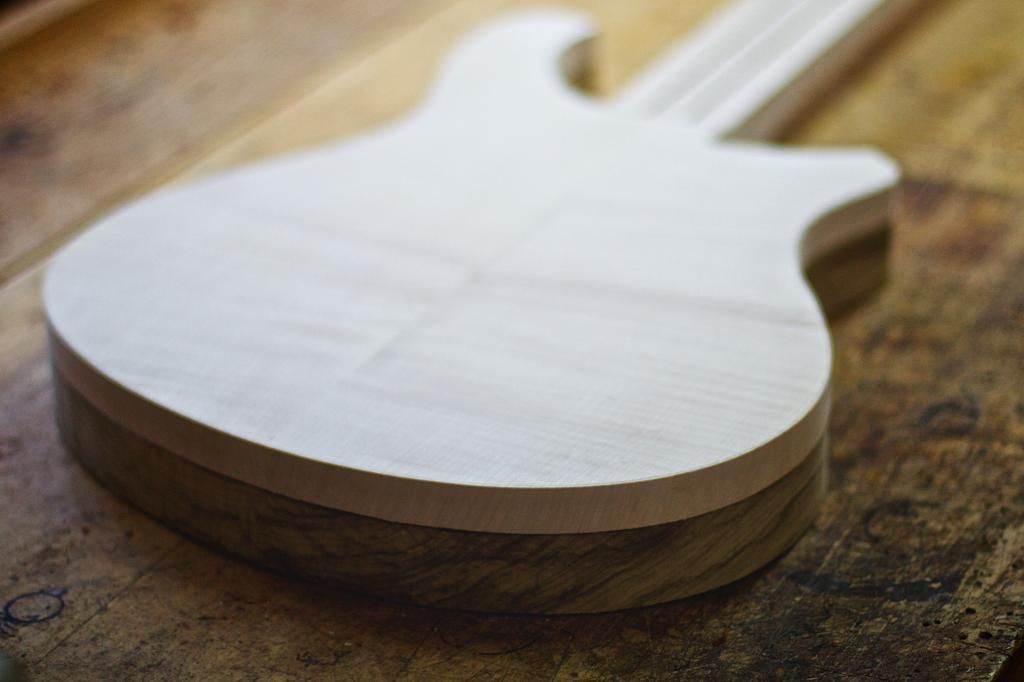 Bit of the Ziricote Fretboard: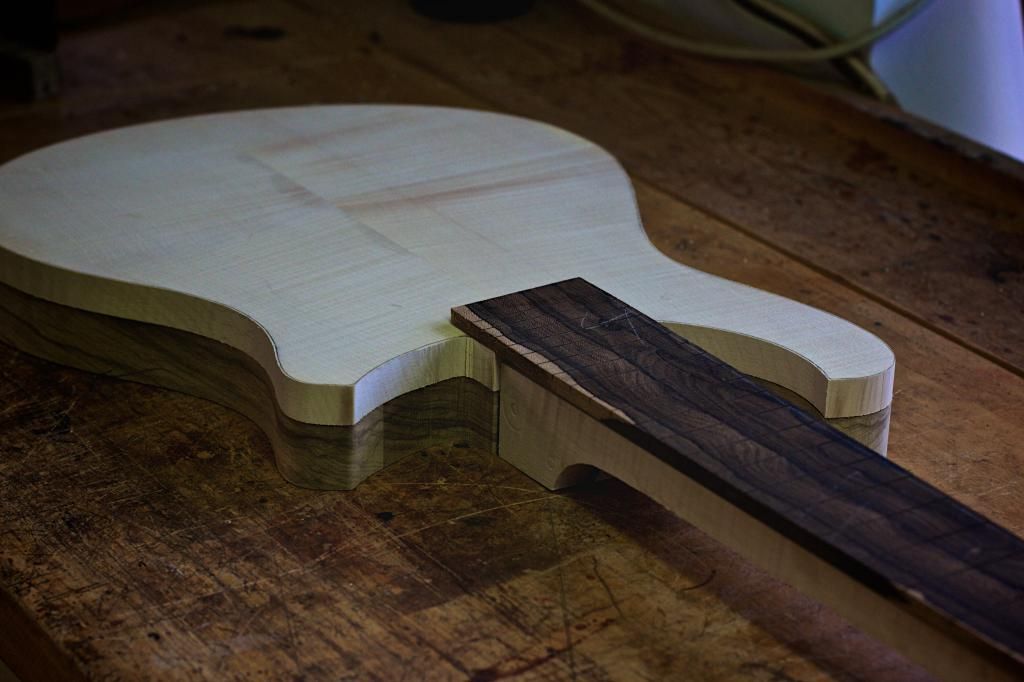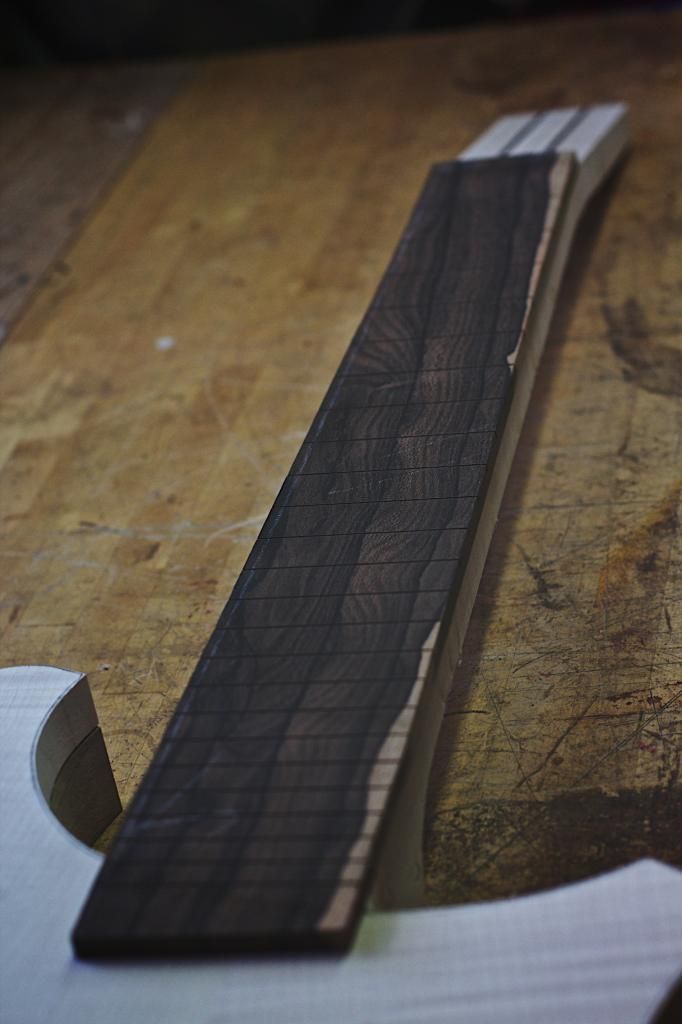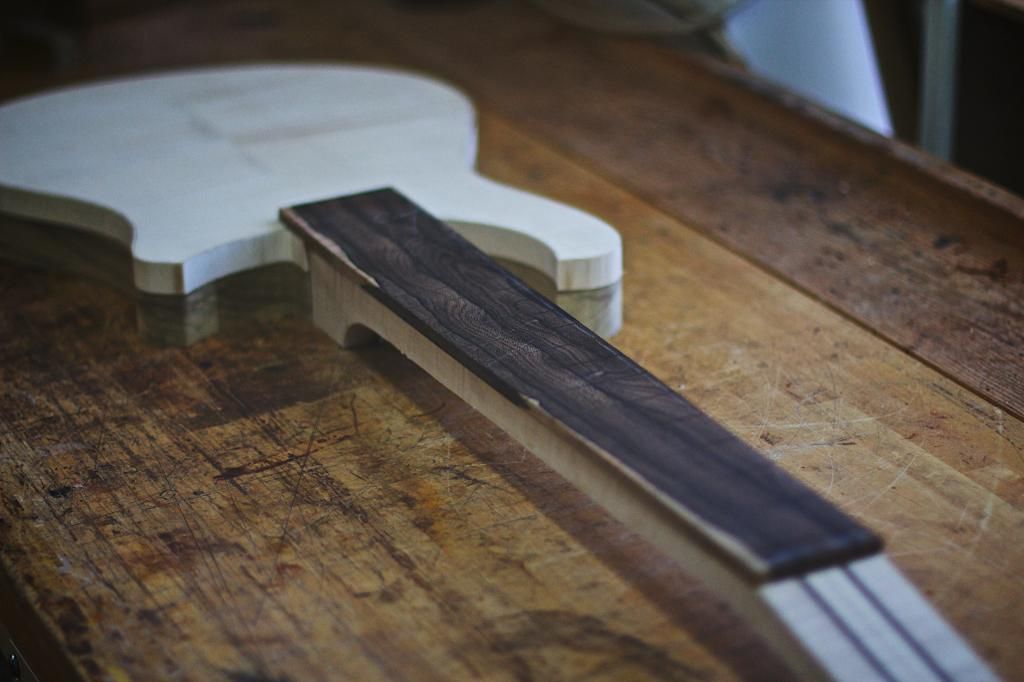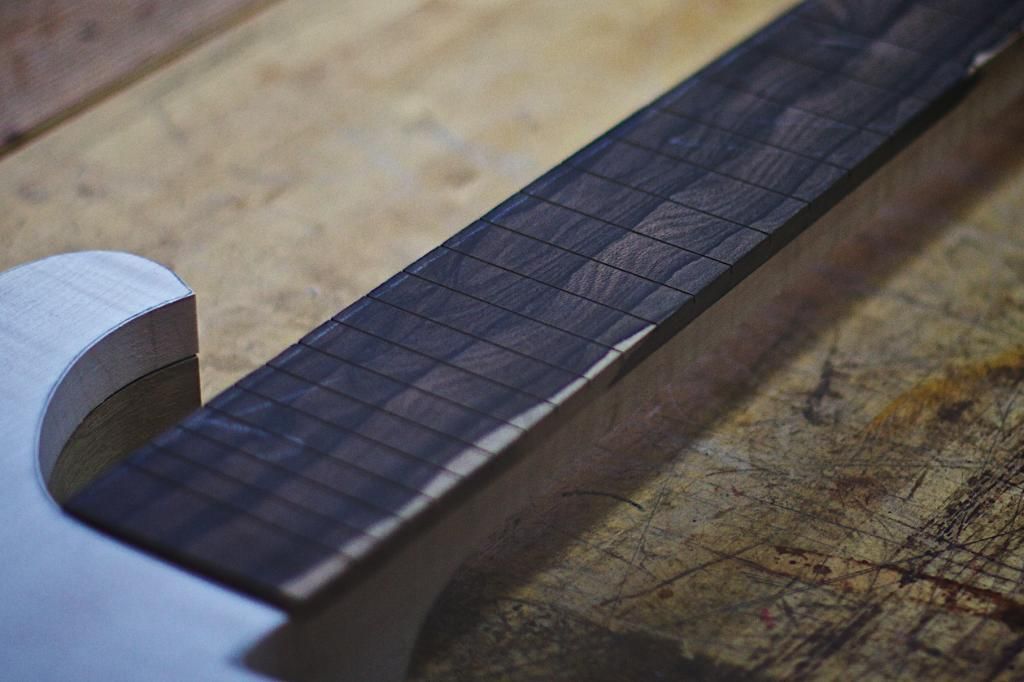 So yeah. There's that. Needless so say I'm really really excited. I just want to play big groovy stoner on it all day forever super all the time 100% always and then a little bit longer. Then drink some more tea.
If you've not had the chance to check out Tom's and Dave's work I sincerely suggest you check this page:
Waghorn Guitars ~ Custom Acoustic, Electric & Bass Guitars
As mentioned, Tom makes stunning, super high quality instruments, and more than regularly surprises me with the results and his genuine, gentlemanly modesty. Some truly wonderful instruments have been made by this man and passed quietly into players' hands the world over. Simply put MORE NOISE SHOULD BE MADE ABOUT THESE THINGS. I'm not usually one for making culinary comparisons, but his guitars play so very buttery...butterarily...buttertastically...buttmotroni....they play like butter.
Also, he trained Dylan, and look how that turned out. For reals.
And if you're nearby, drop into the workshop, and talk guitars and drink tea...and then maybe buy one. A guitar that is, not the tea